If your personal travel nirvana involves fabulous scenery and a snappy, reviving hike in bracing winter air, Bannikin Travel & Tourism hopes to make your dreams come true with a selection of new winter walking itineraries in Scotland (other trip options are available in England and Ireland). Here's what you can look forward to in 2023:
Winter Walking on Mull and Iona
The breathtaking natural scenery of the Inner Hebrides is the backdrop to exploring wild coastlines and craggy cliffs. Spot local wildlife, such as otters, sea eagles and red deer, by day, and gaze at the star-filled firmament at night before enjoying a wood-fired hot tub and a cozy fire. Expert-led tours delve into the culture and traditions of the islands. Meet weavers, bathe your face in the mystical waters of the Well of Eternal Youth and hike to seaside caves before sampling Mull's local whiskey.
Winter Wellness, Skye
Travel along the shore of Loch Ness en route to Dundreggan Estate in the Highlands for a tour. Then embark on a guided hike through sea cliffs and on pathways beside dramatic inlets. Dinner features local, sustainable fare and is followed up by stargazing. This itinerary includes private yoga and guided meditation sessions, sunrise treks and plenty of time for private reflection.
Wilderness Walking, The Isle of Rum
Board the ferry to the Isle of Rum and enjoy guided expeditions along trails in volcanic mountains, near feathered bogs, through windswept moorlands and along shorelines. This six-day trip includes a hike to Kilmory Bay and a tour of the Isle of Eigg, the smallest in the Hebridean archipelago. On the island, climb the conical pitchstone peak of Sgurr of Eigg, left over from the last volcanic eruption to take place here. There's also a hike up Rum's Northern Peaks, with unparalleled views of Harris Bay. Tour opportunities include a chance to assist a local ranger with a wildlife survey and to participate in an organized beach clean-up on Rum.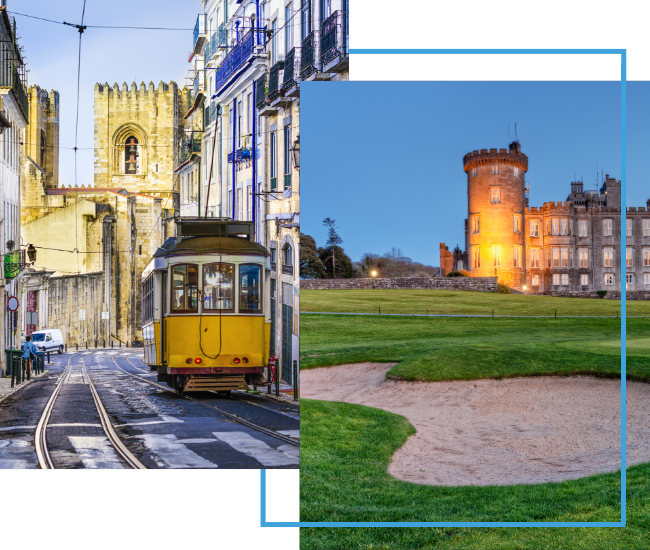 FX Excursions
FX Excursions offers the chance for once-in-a-lifetime experiences in destinations around the world.
Explore Excursions
Midway Atoll is the end of the Hawai'ian Islands, literally. This is the ultimate fate of these low, sandy islets ringing a lagoon: Eventually these last remnants of a once large volcanic island will sink beneath the waves, completing a story that began 1,500 miles away. Midway, though not easy to get to, occasionally features in cruise itineraries. Holland America Line's Westerdam offers a rare chance to glimpse the remotest of all the Hawai'ian Islands with a scheduled stop in October 2024. You can still see the relics of the famous World War II battle here as well as a million nesting albatrosses and other seabirds.
Sponsored Content
Many small- and medium-sized businesses face time and budget constraints when organizing corporate hotel travel for employees. To address this problem, IHG® Business Edge emerged as a cost-free business travel solution for small- to medium-sized enterprises, offering travel managers exclusive access to enticing perks, handpicked educational resources and comprehensive company travel metrics. IHG Business Edge connects our loyal customers to our portfolio of 5,800 hotels and resorts across 18 brands in more than 100 countries.
For sightseeing, there is quite literally no other place in the world like Madagascar. Formed more than 150 million years ago when a chunk split off the supercontinent Gondwana, eventually creating the globe's fourth-largest island, Madagascar evolved in isolation, developing a unique ecosystem entirely its own. Up to 90 percent of all Madagascar's plant and animal species exist nowhere else. This is the only place to visit the natural habitat of proto-primate lemurs; the multifingered aye-aye; the catlike fossa; spindly baobab trees; and the multiple exotics found in the unique rain forests, dry deserts, high plateau, coasts and island ecosystems of what is dubbed "the eighth continent."