In April 2024 Global Traveler will host the highly anticipated Wines on the Wing event. Airlines across the world submit their top reds, whites and sparkling wines to a blind judging to see who comes out on top as the best in airline wines.
This year's director, Tom Gannon, a highly experienced sommelier hailing from New York City, leads the judging.
The last Wines on the Wing competition was held in 2020 at Odd Logic Brewery, owned and operated by Tim Shaw in Bristol, Pennsylvania. This competition saw numerous airlines attain top marks, including LATAM Airlines (whose Master Sommelier, Héctor Vergara, boasts 25 years' experience), American Airlines (led by Master Sommelier Bobby Stuckey) and Icelandair.
In 2019 the Wines on the Wing competition, hosted at Michael Dorf's City Winery New York City location, became a lively space for the evening. Standouts at this competition included Singapore Airlines, Etihad Airways, United Airlines (helmed by Master Sommelier Doug Frost) and Air France, among others. Bobby Stuckey of American Airlines played a big role in American Airlines' accolades that year, as well.
The 15th annual Wines on the Wing competition, held back in 2018, saw the world's best airline wines brought together at the historic Pierre Hotel on Fifth Avenue. Top scorers in 2018 included Delta Air Lines, British Airways and All Nippon Airways. Delta Air Lines' Master Sommelier, Andrea Robison, helped secure the airline's victory across various categories that year.
Past judges include Cesar Baeza, a native of Chile with more than 20 years' experience in the wine industry; John Brecher, senior editor of Grape Collective and author of four books on wine; Beth Cotenoff, certified wine instructor as well as a senior vice president at R/West with more than 20 years of experience in wine and spirits; John Fanning, director of private dining of Il Gattopardo Group; and David Lecomte, chief winemaker at City Winery.
Looking ahead to 2024, Global Traveler expects the same high standards and top-notch wines to emerge. Which airlines will stand out in 2024?
Stay updated on Wines on the Wing 2024 here.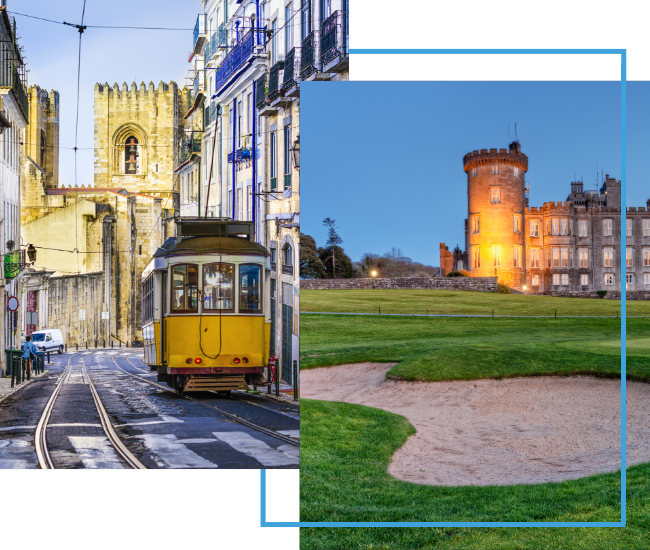 FX Excursions
FX Excursions offers the chance for once-in-a-lifetime experiences in destinations around the world.
Explore Excursions
More than 22 million visitors pour into Bangkok each year, adding to the roughly 11 million residents of the Thai capital famous for its bustling streets. Packed with food carts, markets and cultural spectacles, life in Bangkok is unusually defined by its vibrant street scene, both day and night. That means you don't necessarily need a solid plan when heading out on any given evening.
Sponsored Content
The Global Business Travel Association (GBTA) believes business travel is a fundamental force for good and brings the industry together to connect, innovate and set new standards. With members from across the globe, GBTA engages the many voices of business travel to build a collective future, providing a platform for buyers and suppliers to come together, connect with peers, grow their network and shape the future of the industry.
As another phenomenal year of travel comes to an end, it's time, as always, for Global Traveler to celebrate and award those who do it best as we announce the 2023 winners of the GT Tested Reader Survey awards. But that's not the only cause for celebration here: We've hit another major milestone, as this marks our 20th year honoring the best of the best inn world of travel!