Airlines may soon be required to compensate passengers when flight times change drastically due to reasons within the airline carrier's control. The Biden administration recently announced a planned proposal in which airlines must provide cash or other forms of compensation in the event of a major delay or cancellation.
Working with the Department of Transportation, President Biden seeks to improve customer service and help travelers.
"When an airline causes a flight cancellation or delay, passengers should not foot the bill," said Pete Buttigieg, U.S. Transportation Secretary. "This rule would, for the first time in U.S. history, propose to require airlines to compensate passengers and cover expenses such as meals, hotels, and rebooking in cases where the airline has caused a cancellation or significant delay."
Additionally, this proposed bill would require airlines to also cover expenses for lodging, rebooking fees and meals for stranded passengers. If passed, it would signal great change for travelers. Currently, passengers can only ask for a refund of an unused part of a plane ticket or for extras in the event an airline cancels a flight. Often, airlines encourage passengers on a canceled flight to receive a travel voucher instead of a refund.
While travelers are eager to see this new plan put into place, there has been pushback. Airlines for America, the industry trade group for leading U.S. airlines, explained how airlines have no motive to delay or cancel a flight. The group argued most flight cancellations in 2023 were due to severe weather or air traffic control outages.
As of right now, nearly no airlines offer compensation on top of refunds or amenities. No airlines guarantee cash compensation when an airline issue causes a cancellation or significant delay.
The planned proposal aims to address compensation for passengers when there's a controllable airline cancellation or major delay and set out the definition of a controllable cancellation or delay. The plan also seeks to address timely customer service during and after periods of widespread flight irregularities.
The Department of Transportation also wants the plan to speak on meal or meal vouchers, overnight accommodations, ground transportation to and from the hotel, and rebooking for controllable delays or cancellations. Additionally, defining "controllable cancellation and delay" will be a top priority of the bill.
At the moment, only one airline guarantees frequent-flyer miles, while just two airlines promise travel credits or vouchers as compensation in the wake of significant delays or cancellations caused by something within the airline's control.
As of May 8, the Department of Transportation expanded the dashboard at FlightRights.gov, a dashboard first launched in summer 2022 to hold airlines accountable to passengers. The recent update of FlightRights.gov highlights just how few airlines provide cash compensation, travel credits, vouchers or frequent-flyer miles in the event of a significant delay or cancellation.
What are your thoughts on this proposed bill? Do you think all airlines should be required to provide cash compensation in the event of a significant delay or cancellation within the airline's control? How might this benefit you? Tell us your thoughts. Email us at [email protected]. Please include your full name and location.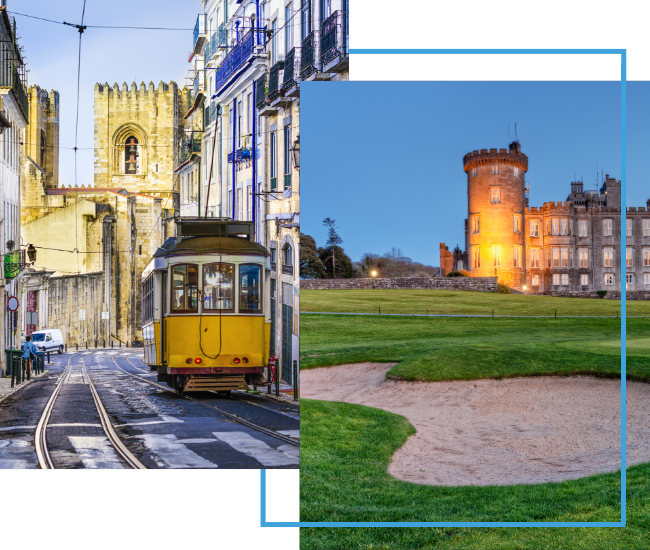 FX Excursions
FX Excursions offers the chance for once-in-a-lifetime experiences in destinations around the world.
Explore Excursions
There is something magical about sipping a glass of local wine while watching the sun slip into the Aegean Sea as the afterglow tinges traditional, white-washed Cycladic houses with glorious shades of rose, purple and gold. Ancient Greeks believed Helios, the Sun God, caused sunsets by driving his fiery chariot into the sea. Standing at water's edge in Mykonos, watching the sky slowly turn from purple to inky black, you almost believe it.
Sponsored Content
The Global Business Travel Association (GBTA) believes business travel is a fundamental force for good and brings the industry together to connect, innovate and set new standards. With members from across the globe, GBTA engages the many voices of business travel to build a collective future, providing a platform for buyers and suppliers to come together, connect with peers, grow their network and shape the future of the industry.
The prospect of a post-visit treasure hunting session inside the shops of landmark museums such as the Louvre in Paris, the Uffizi Gallery in Florence and The British Museum in London can be irresistible. However, some of Europe's smaller and more unusual museums boast retail spaces with a surprising "wow" factor, often as well-curated as the galleries.