In a dramatic plot twist that seems to have emerged from one of Shakespeare's own plays, Vicenza, Italy, recently informally accused fair Verona, Italy, of stealing the claim to the famed Romeo and Juliet. For centuries, visitors have made the trip to Verona's Juliet House to see the famous balcony.
But Vicenza points to the true Juliet house as I Castelli di Romeo & Giulietta. The region of Vicenza claims Shakespeare drew inspiration from Vicentino writer Luigi da Porta, whose novel was inspired by two side-by-side fortresses in Montecchio Maggiore in Vicenza. The castle today is open to visitors.
Even more, Verona's Juliet House, the one drawing thousands of tourists for years, was simply a former residence of a local family, with the supposed balcony where Juliet once stood not in existence until the 20th century.
As you head to Italy on your next trip, it's worth a visit to, as Vicenza argues, the "true" Juliet House that serves as the muse for Shakespeare's world-famous play.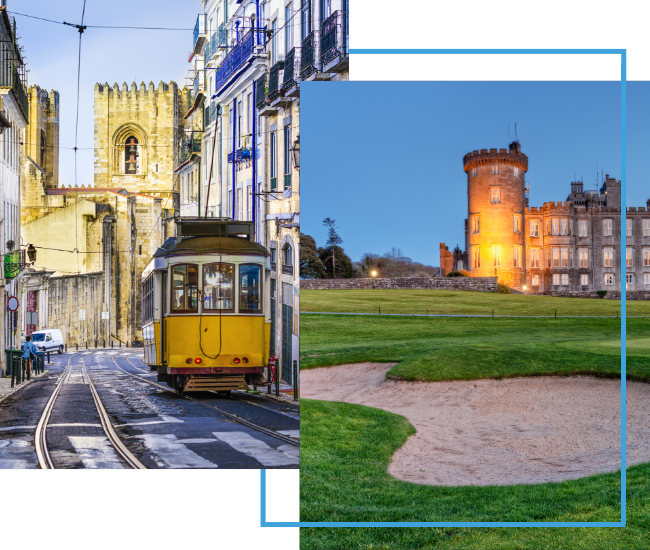 FX Excursions
FX Excursions offers the chance for once-in-a-lifetime experiences in destinations around the world.
Explore Excursions
More than 22 million visitors pour into Bangkok each year, adding to the roughly 11 million residents of the Thai capital famous for its bustling streets. Packed with food carts, markets and cultural spectacles, life in Bangkok is unusually defined by its vibrant street scene, both day and night. That means you don't necessarily need a solid plan when heading out on any given evening.
Sponsored Content
The Islands of Tahiti offer a range of captivating activities for travelers with diverse interests, from hiking to breathtaking waterfalls, riding horses on secluded beaches; swimming with sharks; or immersing in Polynesian culture through traditional dance, music and art. For watersports enthusiasts, the crystal-clear lagoons offer exhilarating experiences like surfing, kiteboarding and paddleboarding. And if you're looking to relax, the pristine beaches, overwater bungalows and tropical sun offer the perfect setting. With 118 islands and atolls to explore, island hopping is an excellent way to experience the full diversity of The Islands of Tahiti. With its blend of adventure, culture and relaxation, The Islands of Tahiti offer a truly unique travel experience.
As first-time restaurateurs, but with plenty of hospitality-related experience, Ria and Kevol (Kev) Graham were not entirely comfortable opening their first restaurant in the Brooklyn neighborhood of Williamsburg, where several upscale restaurants and 5-star hotel dining is just a block away. And to make matters worse, they opened in July 2020, when New York City was in the middle of the COVID-19 pandemic.