Up Norway offers a northern extension to its Arctic Circle Express Train Journey in 2024, with stops in Lofoten and Narvik.
The 15-night, rail-centric experience begins in Oslo, the heart of Norway, offering a bustling city atmosphere filled with art, architecture and design. From Oslo, the train stops in Bergen, Ålesund, Trondheim, Bodø, Lofoten and Narvik. With Bodø shining as European Capital of Culture in 2024, an extra layer of cultural enrichment adds to the allure. Throughout the journey, travelers can expect to enjoy encounters with locals, offering unique perspectives and a variety of local sea- and farm-to-table cuisine. Travelers also take part in activities like cruising the ford, kayaking along narrow waterways to the UNESCO-protected Bruggen Wharf, hiking the Alnes lighthouse on Godøya Island and exploring different large cities and small towns.
When you arrive in Lofoten, travelers enjoy remote villages, a scenic route, Arctic surfing and international art collections. Next, you'll head to Narvik for a private guided tour of WarMuseum, providing a deeper look at the events from World War II that shaped the area. Afterwards, hop on Narvikfjellet Cable Car for panoramic views of the city, surrounding fjords and mountains.
The real highlight of the itinerary is the journey itself on a trio of Norway's most spectacular railways: Flåm, Rauma and Ofotbbaen. The Flåm Railway, an engineering marvel and Europe's steepest rail line, treats travelers to a descent of 2,828 feet to the fjord below. The Rauma Railway offers an unrivaled passage through the dramatic Romsdalen valley. The Ofotbanen Arctic Train sits fully above the Arctic Circle, offering panoramic views of towering peaks and cascading waterfalls.
Accommodations range from boutique hotels overlooking commanding Hardangerjøkulen glacier to the cozy embrace of a traditional fisherman's cabin. And, starting in 2024, guests can opt to stay at the brand-new Basecamp Narvik in the Narvikjellet Mountains.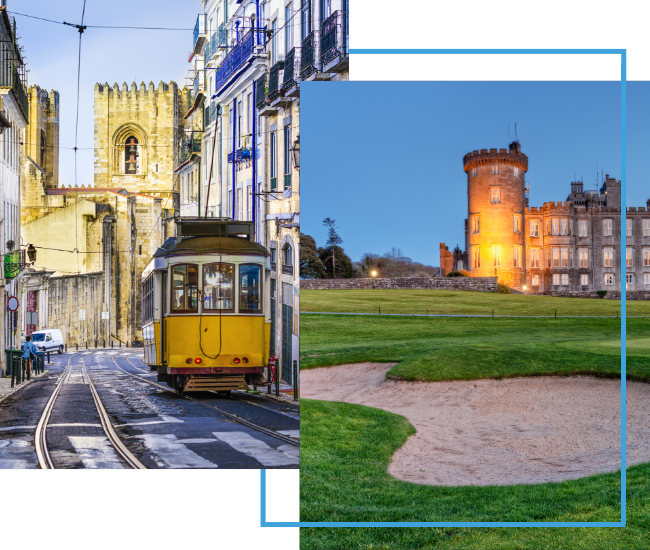 FX Excursions
FX Excursions offers the chance for once-in-a-lifetime experiences in destinations around the world.
Explore Excursions
While the 372-passenger Viking Polaris expedition ship, launched in September 2022, falls midway in size between Viking Cruises' intimate river cruise ships and large-scale ocean ships, it is operated with the same attention to detail and personalized service.
Sponsored Content
Are you looking to enhance your business trip with a little leisure? Look no further than Portugal, a country renowned for its captivating blend of history, culture and natural beauty. And with TAP Air Portugal, you can effortlessly transform your business trip into an unforgettable bleisure adventure. Discover why Portugal and TAP Air Portugal are the perfect combination for an enriching and rejuvenating experience.