Pleasant weather, autumn foliage and vibrant flowers are among the many delights awaiting nature lovers at botanical gardens and arboretums across the United States. However, some of these green spaces take on additional color this month and through Halloween when enterprising gardeners, landscape architects, management and other creative minds cast a spell with themed environments running the gamut from spooky to utterly bewitching.
The annual Halloween spectacle is one of the Los Angeles area's most beloved seasonal attractions, and this year's Carved! promises to be no exception. Between Oct. 6 and 29, the garden becomes a bewitching pumpkin wonderland improved with a new walking route and more displays, including illuminated jack-o'-lanterns, fallen tree sculptures and whimsical installations such as Lien Dekyvere's glow-in-the-dark Rhizome in the Rose Garden Labyrinth and giant carved pumpkins under the Rose Pavilion. There is also an expanded Día de los Muertos ofrenda altar, where visitors can meditate and remember loved ones. The pumpkin house, hay maze and fall food offerings return to round out the fun.

Fest-of-Ale at the Atlanta Botanical Garden's
This year's edition of the Atlanta Botanical Garden's Fest-of-Ale on Thursdays, Fridays and Saturdays through Oct. 28, 5–8 p.m., showcases eerie creations by local artists, crafters, youth groups and more. The evenings will be further enhanced with live performances from local bands, roving entertainment for all ages, festive treats and a beer garden with a spirited offering of craft beers. The festival concludes spectacularly with an epic pumpkin-carve contest spotlighting the city's most talented pumpkin-loving Garden members and friends.
Glow at the Gardens at The Denver Botanic Gardens
The Denver Botanic Gardens conjures up its annual "luminous nocturnal celebration of America's favorite gourd."  Between Oct. 17 and 22, 6–9 p.m., the walkways of the lushly spooky gardens are lined and enlivened with larger-than-life pumpkin sculptures, spooky live entertainment and hordes of gourds with thousands of jack-o'-lanterns made from real, locally grown pumpkins.
The Night of 1,000 Jack-o'-Lanterns at the Chicago Botanic Gardens
The Night of 1,000 Jack-o'-Lanterns adds an extra thrill to the vibrant midwestern foliage on the grounds of the Chicago Botanic Gardens, Oct. 11–15 and 18–22. Between 6:30 and 10:30 p.m., artist-carved pumpkins light up the garden's paths after dark, while costumed entertainers and live carving demos further enliven the trail. Seasonal food and beverages will also be available for purchase.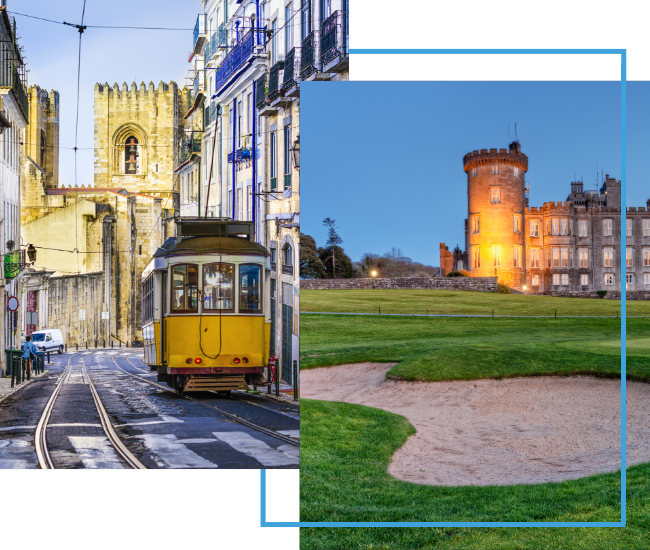 FX Excursions
FX Excursions offers the chance for once-in-a-lifetime experiences in destinations around the world.
Explore Excursions
More than 22 million visitors pour into Bangkok each year, adding to the roughly 11 million residents of the Thai capital famous for its bustling streets. Packed with food carts, markets and cultural spectacles, life in Bangkok is unusually defined by its vibrant street scene, both day and night. That means you don't necessarily need a solid plan when heading out on any given evening.
Sponsored Content
The Islands of Tahiti are among the most beautiful and sought-after vacation destinations in the world. The endless images of overwater bungalows with Bora Bora's majestic peak towering over waters of every shade of blue have an intrinsic pull. But with 118 islands and atolls to explore, there is so much more to this spectacular region of the Pacific.
As another phenomenal year of travel comes to an end, it's time, as always, for Global Traveler to celebrate and award those who do it best as we announce the 2023 winners of the GT Tested Reader Survey awards. But that's not the only cause for celebration here: We've hit another major milestone, as this marks our 20th year honoring the best of the best inn world of travel!