The London West Hollywood at Beverly Hills launched Offices at The London West Hollywood, allowing businesses preparing to reopen L.A.-based offices and those frustrated with remote working to lease the hotel's guestrooms. Some of the property's larger guestrooms will convert to private office spaces that can be rented on a monthly or longer basis, without the hassle of a lease agreement or deposit.
Starting June 1, these rooms, which include no bed, a work desk, chair, wall-mounted television, furniture, all utilities, high-speed internet, and limited janitorial services, can be leased starting at $10 per square foot on a month-to-month basis. Secured, on-premise valet parking is available for a monthly rate of $300.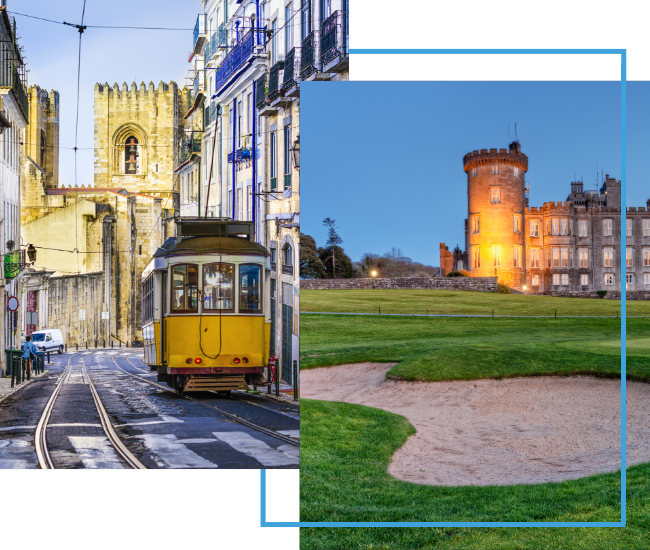 FX Excursions
FX Excursions offers the chance for once-in-a-lifetime experiences in destinations around the world.
Explore Excursions
Pleasant weather, autumn foliage and vibrant flowers are among the many delights awaiting nature lovers at botanical gardens and arboretums across the United States. However, some of these green spaces take on additional color this month and through Halloween when enterprising gardeners, landscape architects, management and other creative minds cast a spell with themed environments running the gamut from spooky to utterly bewitching.
Sponsored Content
Don't risk losing all the money you've spent if you must cancel your trip at the last minute. Allianz Travel Insurance can give you:
For travelers who love all things autumn, Crystal Springs Resort, New York City's closest destination resort, features special offers and experiences to meet the demands of everyone's fall bucket list. Located only 80 minutes outside New York City in Sussex County, New Jersey, Crystal Springs Resort offers a quick getaway to enjoy fall foliage. Are any of these new offers or experiences on your bucket list?