Two historic Craftsman-style homes connected by a newly built third extension will take on a new life as the 19-room The Chloe Nashville in 2024. Developed to aesthetically harmonize with both Nashville's past and future under the direction of Nashville-based Remick Architecture, guestrooms range from 400 to 817 square feet and start at $375 per night, with its top suite running $950 per night. The architecture and interiors maintain the original homes' residential feel while incorporating modern and traditional design elements reflective of Nashville's character and history.
The Chloe Nashville continues the traditions of the signature style of modern Southern hospitality introduced by The Chloe New Orleans, its older sibling, which opened in 2020. The "Chloe" signature joie de vivre is expressed through the property's design, food and beverage programs, amenities and personalized guest experiences. However, the new hotel will distinguish itself with its own Nashville-centric offerings and ambiance, with immersive experiences involving the city's art, design, hospitality, culinary, and wine and spirits cultures.
Located in Nashville's historic Hillsboro Village neighborhood alongside Music Row, Nashville-based interior design team Sara Ruffin and Paul Costello (who also devised the interiors of The Chloe New Orleans) created the hotel's chic look. Landscape designer Gavin Duke of Nashville-based Duke Design, meanwhile, designed the outdoor gardens, pool and private event space.
In addition to the guestrooms, the hotel will include a restaurant and bar with indoor and outdoor spaces, the perfect background to enjoy cuisine and flavors inspired by Nashville and central Tennessee's flavors and cultural heritage. The beverage program, meanwhile, spotlights Southern cocktails, spirits and wine. Based on the success of its sister property's restaurant, menus emphasize seasonal produce, regionally based recipes and a focus on steak and seafood. According to founder and creative director Robert LeBlanc, The Chloe Nashville will also welcome locals to enjoy the restaurant and bar, hoping the spaces become a favorite meeting place as The Chloe New Orleans has within its community.
The Chloe Nashville, a collaboration between LeBLANC + SMITH hospitality group and Nashville-based developer The Mainland Companies, is located at 1908 Acklen Avenue, centrally positioned between Vanderbilt and Belmont universities and 15 blocks from lower Broadway. The prime location makes it easy for guests to access Nashville's greatest attractions. That said, privacy and quiet is front and center, as the property is tucked away in a tranquil cul-de-sac, allowing for a relaxed and leisurely discovery of the surrounding residential neighborhood.
Updates on the opening of the hotel, restaurant, executive chef announcement and other related events can be found here.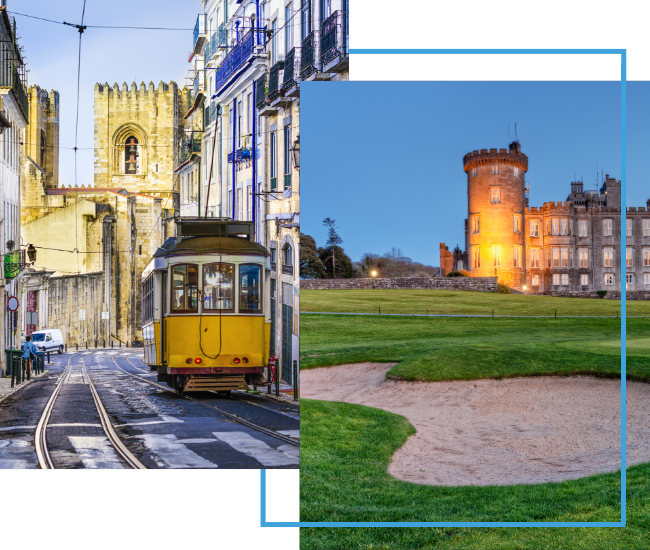 FX Excursions
FX Excursions offers the chance for once-in-a-lifetime experiences in destinations around the world.
Explore Excursions
More than 22 million visitors pour into Bangkok each year, adding to the roughly 11 million residents of the Thai capital famous for its bustling streets. Packed with food carts, markets and cultural spectacles, life in Bangkok is unusually defined by its vibrant street scene, both day and night. That means you don't necessarily need a solid plan when heading out on any given evening.
Sponsored Content
The Islands of Tahiti are among the most beautiful and sought-after vacation destinations in the world. The endless images of overwater bungalows with Bora Bora's majestic peak towering over waters of every shade of blue have an intrinsic pull. But with 118 islands and atolls to explore, there is so much more to this spectacular region of the Pacific.
As another phenomenal year of travel comes to an end, it's time, as always, for Global Traveler to celebrate and award those who do it best as we announce the 2023 winners of the GT Tested Reader Survey awards. But that's not the only cause for celebration here: We've hit another major milestone, as this marks our 20th year honoring the best of the best inn world of travel!