This July, The Cape Ann Museum in Gloucester, Massachusetts, hosts Edward Hopper & Cape Ann: Illuminating an American Landscape, the first major exhibition to explore Hopper's connection to Cape Ann during his formative years as an artist. Visitors will be treated to 65 works that include paintings, prints and drawings assembled from collections housed at Whitney Museum of American Art; Brooklyn Museum; Museum of Fine Arts, Boston; National Gallery of Art, Washington DC; private lenders; and other institutions.
"This inaugural partnership with the Whitney Museum of American Art as a leading national institution is a first for the Cape Ann Museum," said Oliver Barker, director, Cape Ann Museum. "Edward Hopper & Cape Ann marks the centennial of the summer of 1923 when Edward Hopper created watercolors that earned his first critical acclaim, and laid the foundation for future success as one of the greatest 20th century American landscape painters."
Hopper's first visit to Cape Ann followed an invitation by an artist friend and eventually resulted in an impressive body of work exploring the area's renowned natural light that had so captured other artists, including Winslow Homer (1836–1910), Fitz Henry Lane (1804–1865) and Theresa Bernstein (1890–2002). His visit also led to a meeting with his future wife, artist/actress Jo Verstille Nivison (Hopper), which involved a missing cat. It was Jo who advised Hopper to make this trek from New York with watercolors, which were easier to transport than oil paints. It was also Jo who proved instrumental in Hopper's paintings of Gloucester being included with her own work in Brooklyn Museum's second major biennial focusing on American watercolors.
The exhibition will feature 57 pieces by Hopper, seven by Jo Hopper and one by their instructor Robert Henri. As part of the special exhibition, a six-part lecture series and a day-long symposium are planned. Visit the museum website for details, including speakers, topics, times and dates. The museum is located at 27 Pleasant St. in Gloucester, Massachusetts.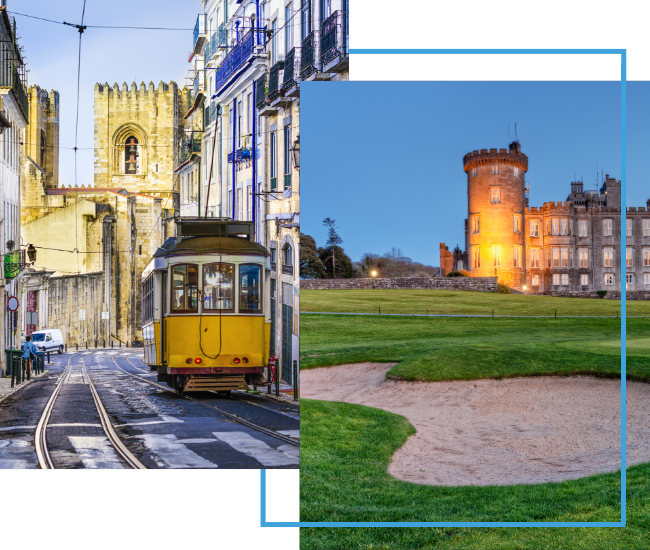 FX Excursions
FX Excursions offers the chance for once-in-a-lifetime experiences in destinations around the world.
Explore Excursions
Think of Tokyo and your mind may wander to the neon signs and bustling crowds of Shibuya and Shinjuku, or the tranquility of the Meiji Jingu shrine, but this huge city offers much to those who explore away from the main tourist areas.
Sponsored Content
Many small- and medium-sized businesses face time and budget constraints when organizing corporate hotel travel for employees. To address this problem, IHG® Business Edge emerged as a cost-free business travel solution for small- to medium-sized enterprises, offering travel managers exclusive access to enticing perks, handpicked educational resources and comprehensive company travel metrics. IHG Business Edge connects our loyal customers to our portfolio of 5,800 hotels and resorts across 18 brands in more than 100 countries.
For its third year, Global Traveler awards the airline, cruise line and hotel brand best representing diversity, equity and inclusion within the travel industry. Over the past year Global Traveler analyzed many airlines, cruise lines and hotel brands to determine which companies prove most committed to changing the world through diversity and inclusion.