ESTONIA IS A LOVER, not a fighter. Over its 800 years of existence, except for a few notable instances of resistance, it largely assimilated into the culture of its conquering nations. Perhaps that's why its Old Town is one of Europe's best-preserved medieval cities. Even if you're not into all that touristy stuff, you'll still want to walk through the two ivory towers of Viru Gate, where traders and kings once passed, into the walled, cobble- stone streets of Old Town Tallinn, a UNESCO World Heritage site.
You'll stroll by neatly lined, pastel-hued homes with pulleys mounted just below the ridge of gabled roofs, once used to hoist salt and other merchandise for storage above the living quarters. Imposing churches — some with ornate circus-like domes, some with ominous turrets — hide tales of scandal and treachery behind their magnificence. Viru Street leads to Town Hall Square, boasting the best-preserved Gothic town hall in Northern Europe. Today Tallinn Town Hall hosts concerts in the summer and one of Europe's best Christmas markets. Across the square sits Tallinn City Pharmacy, the longest-operating pharmacy in Europe. Though its exact opening date is unclear, records show the pharmacy had its third owner by 1422 and once sold mummy juice, burned bees and stallion hooves to cure ailments. Some ancient remedies are still on display. According to legend, it also offered the best marzipan — an almond paste and sugar concoction — along the Hanseatic trading route. But today's must-stop for marzipan is the oldest operating café in Old Town Tallinn, Café Maiasmokk, Estonian for "sweet tooth" and definitely deserving of the name.
Farther from this Tallinn of the past lies a newer section of the city, Telliskivi Loomelinnak, or Creative City. Once an austere train repair yard, it was reborn in 2007, after the demise of the Soviet Union. Telliskivi, now a hip zone, features street art, after-hours DJs, liba- tions and milling 20-somethings. Dine on the roof of the photography museum, Fotografiska; grab a craft beer from the nearly 100 available at Pudel Bar; or come back during the day to shop in one of the local artists' studios.
No longer content to linger in days gone by, Tallinn is moving on.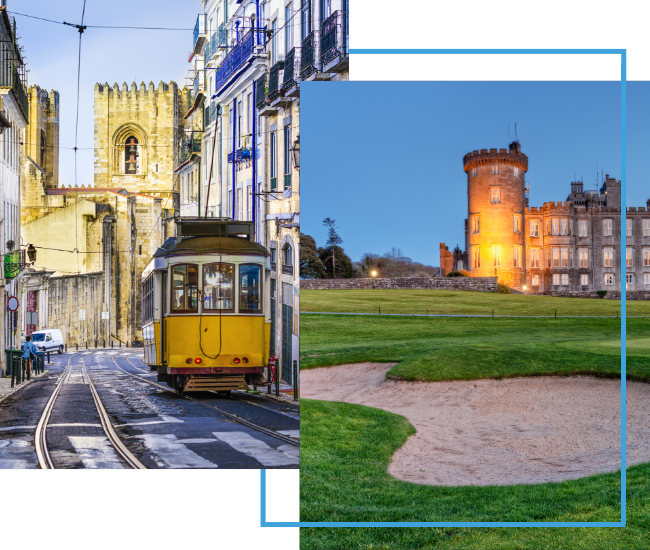 FX Excursions
FX Excursions offers the chance for once-in-a-lifetime experiences in destinations around the world.
Explore Excursions
Think of Tokyo and your mind may wander to the neon signs and bustling crowds of Shibuya and Shinjuku, or the tranquility of the Meiji Jingu shrine, but this huge city offers much to those who explore away from the main tourist areas.
Sponsored Content
Many small- and medium-sized businesses face time and budget constraints when organizing corporate hotel travel for employees. To address this problem, IHG® Business Edge emerged as a cost-free business travel solution for small- to medium-sized enterprises, offering travel managers exclusive access to enticing perks, handpicked educational resources and comprehensive company travel metrics. IHG Business Edge connects our loyal customers to our portfolio of 5,800 hotels and resorts across 18 brands in more than 100 countries.
Automotive museums of all sizes will always capture the imaginations of car and racing aficionados. However, the best deliver a lot of substance beyond the machine itself. Some place an emphasis on science and technology or history, while others display iconic cars from film and television. Museums established and operated by the world's top automakers (think Mercedes, BMW, Audi and Porsche in Germany, and Toyota, Honda and Nissan in Japan) have built-in followings.