For travelers looking for a unique museum experience in Stockholm, Sweden, head to Fotografiska, The Contemporary Museum of Photography Art & Culture. Fotografiska is a living and vibrant place where photography comes to life. The museum features photography and visual arts from around the world by all types of artists, from well-known photographers to newer generations of artists.
The museum features a variety of different exhibitions changing every couple of months. For a couple more days, the In Bloom exhibition greets you when you first walk in, a tribute to nature and its everlasting inspiration, providing us with a source of strength and a calming oasis. This exhibition features a collection from 16 different photographers, including international and Swedish artists.
Another main exhibition, Santa Barbara by Diana Markosian, captivates visitors as it takes you through the ups and downs of Markosian's life. The exhibition starts with her early years, when her family gave up their life in Moscow for a new one in California, leaving her father behind.
Markosian's family loved the American soap opera, Santa Barbara, which defined the American Dream for them. Little did they know the soap opera would affect their lives more than they thought. The exhibition examines her family history both through staged photographs and a film re-enactment of Markosian trying to see her life through her mother's perspective to understand the sacrifices she made for them to become Americans.
Although these are just two exhibitions featured in the museum, there are other smaller ones found within, too, featuring visual, auditory or a mixture of both. After touring the exhibitions, head upstairs to enjoy lunch or dinner at The Restaurant or Bistro Bread & Wine, both bringing a unique farm-to-table experience to visitors.
If you don't have a trip to Stockholm in your future, there is another location in New York featuring different exhibitions.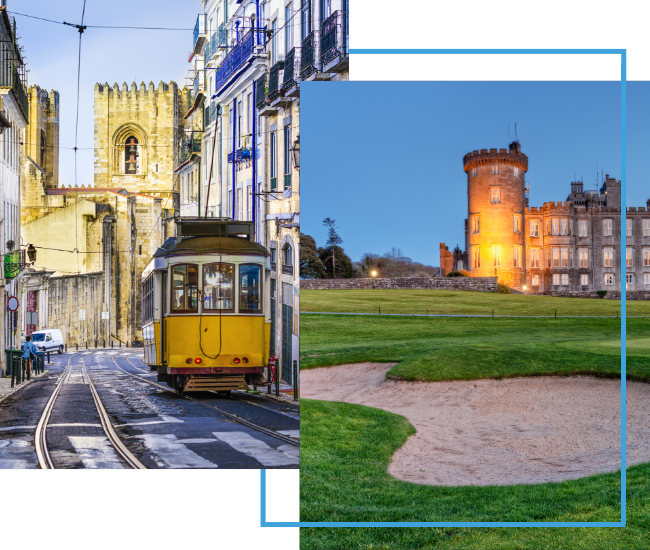 FX Excursions
FX Excursions offers the chance for once-in-a-lifetime experiences in destinations around the world.
Explore Excursions
There is something magical about sipping a glass of local wine while watching the sun slip into the Aegean Sea as the afterglow tinges traditional, white-washed Cycladic houses with glorious shades of rose, purple and gold. Ancient Greeks believed Helios, the Sun God, caused sunsets by driving his fiery chariot into the sea. Standing at water's edge in Mykonos, watching the sky slowly turn from purple to inky black, you almost believe it.
Sponsored Content
From the moment you step onboard Air Tahiti Nui's Tahitian Dreamliner, you will be transported to The Islands of Tahiti. The French Polynesian carrier considered every detail to awaken its passengers' senses, creating the feeling you are already on the Islands while 30,000 feet in the air.
I hadn't even made it to my first cup of coffee when I got an early phone call from my sister, who lives two time zones away. "OMG, Kristy, Patsy Cline came on twice while I was driving the kids to school today," she laughed. "You know what that means, right?" We both gasped and then instantly began singing the lyrics to "La Bamba," an inside joke we'd shared since our family's Alaskan cruise decades ago when we, unintentionally, won the ship's karaoke contest among a sea of Patsy Cline tributes.