Countless cultures have gazed at the heavens and found answers and direction within the patterns of planets, stars and constellations on view. The starry night skies are still a source of constant fascination to the human race, and Naya Traveler invites wanderers to come to Latin America to discover the night skies for themselves on a curated stargazing itinerary.
Chile
Thanks to plenty of wide-open spaces and desert plateaus, perfect star-gazing conditions are available in multiple locations. The Atacama Desert in Chile, an area that enjoys more than 200 cloudless nights per year, is the perfect longitude and latitude for nighttime star fests. The itinerary includes daytime visits to Valle de las Luna and nighttime journeys to area observatories, where guides assist guests with identifying planets, mysterious nebulae and other celestial bodies on view through observatory telescopes.
Bolivia
Boliva's Salar de Uyuni — the planet's largest salt flat and one of the world's natural wonders — is a staggering 6,200-plus square miles set at an altitude of 11,811 feet. That's already pretty close to the night sky, and you can feel even closer with a stay in one of Kachi Lodge's luxury geodesic domes situated at the base of Tunupa Volcano.
Isolation, altitude and clear night skies are hallmarks of the Andean Altiplano. For centuries, the Incan and modern Quechua peoples found great spiritual significance in the stars above this area and legendary Lake Titicaca.
Argentina
Yes, the Patagonian Steppe is steeped in mystery and wonder — and you can experience it yourself as you contemplate the Milky Way in the expansive sky above the snowy peaks of the Andes. By day, explore Perito Moreno glacier, then settle in at Eolo Lodge, part of the Relais & Chateaux collection. Your cosmic journey will be guided by an expert astronomer. Details include trip rates for each itinerary and are available at the Naya Traveler website.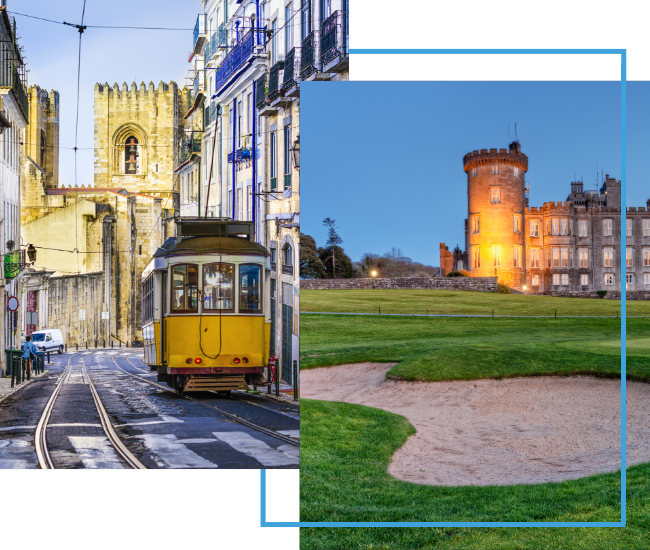 FX Excursions
FX Excursions offers the chance for once-in-a-lifetime experiences in destinations around the world.
Explore Excursions
While the 372-passenger Viking Polaris expedition ship, launched in September 2022, falls midway in size between Viking Cruises' intimate river cruise ships and large-scale ocean ships, it is operated with the same attention to detail and personalized service.
Sponsored Content
Many small- and medium-sized businesses face time and budget constraints when organizing corporate hotel travel for employees. To address this problem, IHG® Business Edge emerged as a cost-free business travel solution for small- to medium-sized enterprises, offering travel managers exclusive access to enticing perks, handpicked educational resources and comprehensive company travel metrics. IHG Business Edge connects our loyal customers to our portfolio of 5,800 hotels and resorts across 18 brands in more than 100 countries.