Did the new film Oppenheimer rouse your interest in the nefarious world of international espionage? You can go straight to the real-life setting for covert actions this November (Nov. 10–12), when La Fonda on the Plaza in Santa Fe hosts a specially themed "Spies, Lies and Nukes" weekend. The hotel actually served as the retreat location for Manhattan Project scientists, who stayed at La Fonda on the Plaza to take a break from the stress of their work. During the weekend, the property's La Fiesta Lounge will make a tasty nod to those days by serving up a special Atomic Martini.
Presented by former Covert CIA Ops officer Valerie Plame, the weekend event brings in an impressive group of speakers including former senior CIA Ops officer Jim C. Lawler, former senior CIA Intelligence officer Jonna Mendez, former senior CIA Clandestine Service officer Douglas London and former CIA deputy director Michael J. Morell.
They and others will speak on topics such as "Inside Putin's Head," "China: The Empire Strikes Back," "CIA in the Movies," "The End of the Global Nuclear Order" and "Soul Catcher: The Metaphysics of Recruiting a Spy." Attendees will learn how social media is used in espionage, hear about secret spy operations and find out about black market nuclear scams.
Tickets are available online at $1,300 per person through Nov. 2 and at $1,500 per person Nov. 3–10. Ticket purchase includes breakfasts, lunches, a V.I.P. reception and all programs and activities. Hotel accommodations are available separately, with special rates for the weekend available if booked by Oct. 3. Call the hotel or visit the event website for booking details.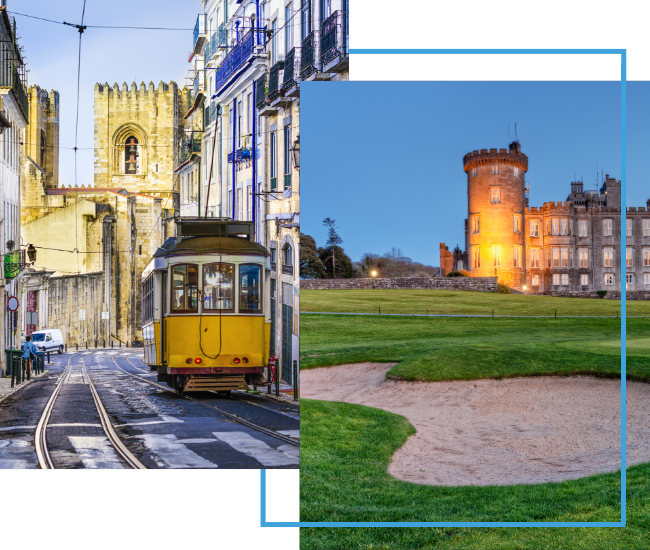 FX Excursions
FX Excursions offers the chance for once-in-a-lifetime experiences in destinations around the world.
Explore Excursions
More than 22 million visitors pour into Bangkok each year, adding to the roughly 11 million residents of the Thai capital famous for its bustling streets. Packed with food carts, markets and cultural spectacles, life in Bangkok is unusually defined by its vibrant street scene, both day and night. That means you don't necessarily need a solid plan when heading out on any given evening.
Sponsored Content
Embracing a life well lived often means embracing a life well-traveled. Every journey becomes a canvas for experiences that shape our lives and at the heart of every adventure lies the indispensable companion: quality luggage.
As another phenomenal year of travel comes to an end, it's time, as always, for Global Traveler to celebrate and award those who do it best as we announce the 2023 winners of the GT Tested Reader Survey awards. But that's not the only cause for celebration here: We've hit another major milestone, as this marks our 20th year honoring the best of the best inn world of travel!