While a mention of Napa Valley may just manifest a longing for a world-class glass of wine, the small town of Yountville in Northern California is also a perfect location for a relaxing spa-centric getaway. At the airy North Block Hotel on Washington Street (the main boulevard), the intimate Francis & Alexander Spa at North Block Hotel is located below street level, and offers a number of signature treatments that include Un-Corked. The 50-minute therapy is an indulgent foot and back exfoliation with freshly ground grape seeds, and a massage that combines the use of fingertips and corks. The hotel boasts Mediterranean architecture with elegant, beautifully appointed rooms opening to a central, fountained courtyard with a fireplace. Each of the 20 guestrooms (some with private fireplaces) features either a private balcony (upper level) or terrace (lower level), oversized bathrooms with heated floors, deep soaking tubs and separate rain showers, mini-fridges and espresso machines. A gated pool and hot tub open to the Napa Valley sky offers incentive for a swim and stargazing. On-site dining includes Redd Wood by acclaimed chef Richard Reddington. The menu offers handcrafted pasta dishes, wood-fired pizzas, plenty of wine choices and a selection of artisan cocktails.
The lineup of tasting rooms in Yountville includes Stewart Cellars, conveniently located directly across the street from North Block. The family-owned and -operated small-batch winery features a central property of imposing stone buildings with a new Tasting Hall with soaring ceilings and sweeping, horseshoe-shaped tasting bar; plus a beamed Nomad Heritage Library with a terrace, gigantic wood-burning fireplace and an interior ambience that conjures an Old World explorer's club. Relax and enjoy a private tasting from the collection of library vintages with Stewart Napa Valley Cabernet Sauvignon and NOMAD Beckstoffer Las Piedras Cabernet Sauvignon, served up with cheeses and tasty small bites. Stewart Cellars also offers a Wine Club so you can get curated deliveries wherever you happen to be located. Reservations for tastings are required, but feel free to stop by the café counter at your leisure. Chef Sarah Heller serves up light to-go meals, fresh juices, delectable salads and fresh, yummy Belgium waffles.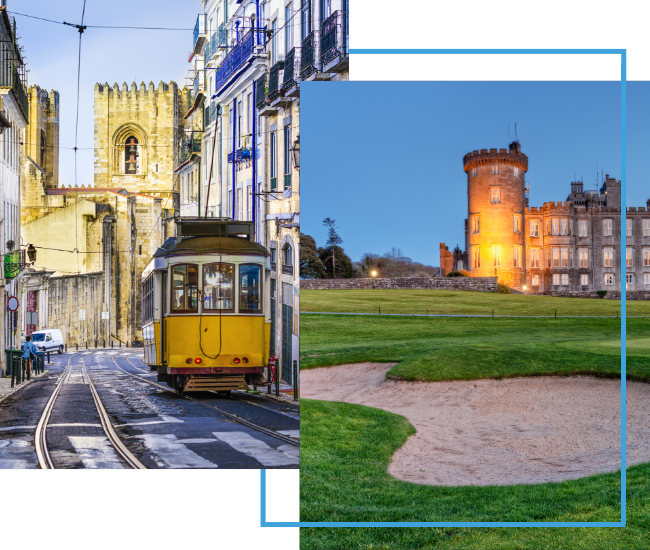 FX Excursions
FX Excursions offers the chance for once-in-a-lifetime experiences in destinations around the world.
Explore Excursions
While the 372-passenger Viking Polaris expedition ship, launched in September 2022, falls midway in size between Viking Cruises' intimate river cruise ships and large-scale ocean ships, it is operated with the same attention to detail and personalized service.
Sponsored Content
In an increasingly digital and interconnected world, the Global Business Travel Association (GBTA) Convention remains an indispensable platform for business travel industry professionals seeking to make the most of the power of face-to-face connections. Taking place August 13–15 in Dallas, the 2023 GBTA Convention provides the unique opportunity for professionals and companies to join visionaries, thought leaders and industry experts for meaningful networking, cutting-edge insights and inspiring innovation.