Six Senses announced its newest addition and first property in the United Arab Emirates with Six Senses The Palm, Dubai. Set to open in late 2024, the hotel will feature 60 rooms and 162 branded residences. Six SensesThe Palm, Dubai will sit along a private stretch of beach on Palm Jumeirah's West Crescent overlooking the gulf and Dubai skyline. Its exterior sees coral as the main inspiration behind its design, incorporating it not only on the outside but also inside the hotel in different details. With a central garden within the hotel, the natural shaded landscape will offer guests a tranquil space to walk the valley paths and courtyards.
The 162 branded residences will include Penthouses, Royal Suites and Sky Villas with pools. Six Senses The Palm, Dubai will also feature several five-bedroom Signature Villas, each with its own infinity pool, garden, natural ponds and palm-framed views of the beach. Each residence uses the natural beauty of Dubai and its ecosystem as inspiration for its design.
"Six Senses The Palm, Dubai marks a new milestone for the brand as it enters this remarkable destination," said Neil Jacobs, CEO, Six Senses. "From the bottom of the ocean to the signature rooftop bar, our concept celebrates the natural beauty of the Gulf, the solidarity and hospitality between host and visitors, and the journey that Dubai has been on, with its unique Emirati traditions and bubbling optimism for the future."
Six Senses The Palm, Dubai intends to focus on the importance of community and ceremony, incorporating these aspects into its more than 60,000 square feet of amenities,  including restaurants, bars, a pool, indoor cinema, squash court, library and meeting rooms. The Six Senses Spa will also grace the new property with biophilic design elements integrated into the underground spa. The spa's treatments and amenities will constitute part of the social and wellness club at the hotel.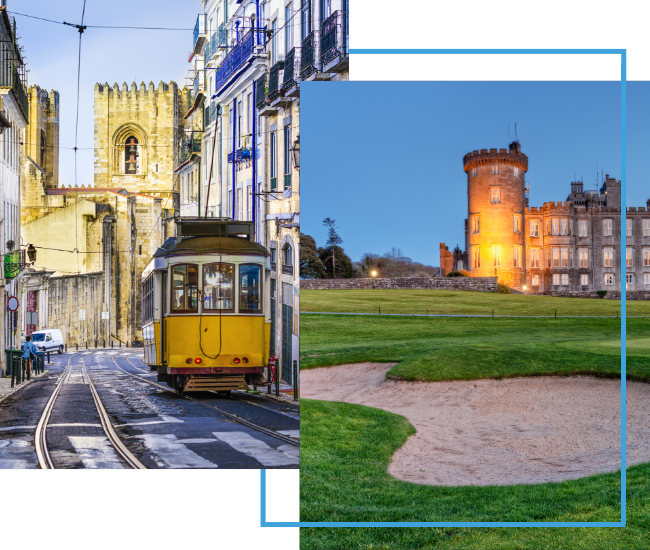 FX Excursions
FX Excursions offers the chance for once-in-a-lifetime experiences in destinations around the world.
Explore Excursions
Pleasant weather, autumn foliage and vibrant flowers are among the many delights awaiting nature lovers at botanical gardens and arboretums across the United States. However, some of these green spaces take on additional color this month and through Halloween when enterprising gardeners, landscape architects, management and other creative minds cast a spell with themed environments running the gamut from spooky to utterly bewitching.
Sponsored Content
Whether it's the people, the craic (fun) or the coasts, travelers always find something to love about the island of Ireland. What fills your heart?
For travelers who love all things autumn, Crystal Springs Resort, New York City's closest destination resort, features special offers and experiences to meet the demands of everyone's fall bucket list. Located only 80 minutes outside New York City in Sussex County, New Jersey, Crystal Springs Resort offers a quick getaway to enjoy fall foliage. Are any of these new offers or experiences on your bucket list?