The idea of a boutique hotel in the center of Rome's busiest crossroads may seem counterintuitive, but Singer Palace Hotel pulls off the impossible thanks to its minimalist exteriors, 30 gorgeous one-of-a-kind rooms and suites, smart-but-whimsical décor, simple-yet-elegant Roman cuisine and a stellar mixology-driven rooftop bar. It's a delightful study in contrasts — a quiet, intimate and plush setting nestled within a maze containing many of Rome's most noteworthy sites.
Although the building is rooted in Rome's more recent history, Singer Palace (opened in 2018) is arguably as much a monument to Italian art and design as are the city's attractions. It has a storied past as the former European headquarters for the Singer Sewing Machine company, and was once considered a secret gathering place for top designers and fashion personalities in the latter half of the 20th century. What makes it a conversation starter today is how its design adds a dimension of practicality and privacy to the prime location equation. Mario Loreti's sturdy 1930s architecture (recently upgraded by Roman architect Potito Michele Giorgio) insulates the building from external noise.
One can also intuit that interior designer Elisa Ferrari enjoyed transforming the practical building into a festive and tasteful private city estate setting. Vintage Singer sewing machines behind the sculptural check-in desk and the building's original marble "floating" stairway set the tone for the stay. Tucked- away courtyards with lush landscaping seen from the staircase and glass elevator emphasize the property's conceptualization as an urban oasis. Each room and suite has the feel of a private residence, with its own curated collection of art books, lamps, paintings, sculptures, plush sofas, throw pillows, hand-selected desks, coffee tables and night-stands.
Inside the comparatively simple but beautifully appointed bathrooms, guests will find boutique luxury brand Ortigia Sicilia's indulgent Ambra Nera (black amber)-scented soaps, shampoos and lotions. Although dinner on the rooftop at The Terraces restaurant is unquestionably romantic, 360 degrees of scenery make breakfast and lunch outdoors a perfect "when-in-Rome" experience. The interiors, meanwhile, have a fun Palm Springs-by-way-of Southern Italy appeal. Menus are simple and classic, ensuring pretty much anything you order will be made to perfection.
Jim's Bar, however, is the hotel's marquee attraction for guests. In surroundings that aesthetically bridge the 1920s and the 2020s, bar manager and award-winning bartender Federica Geirola whips up cocktails as beautiful as they are balanced in composition, particularly with her own creations for the From Jim's with Love menu. Playful aperitivo snacks that accompany them include fried vegetables (including sage and stuffed zucchini flowers), and curried meatballs.
The friendly staff are always happy to share insider tips to hidden gems, and make car service to the airport stress free. Beyond that, Singer Palace has its own exclusive packages for couples, families, golf enthusiasts, architecture and history buffs and shopping — many with access to places not found on the tourist track. And for guests who simply want to relax above the crowd, heading to the outdoor rooftop restaurant via the glass elevator to take in the sites of Rome with a side of cacio e pepe or a hearty chicken or steak dish can be just as magical.
As there's a buzz in American architectural circles about transforming old office buildings in major cities into modern housing, Singer Palace provides a textbook case on how it should be done, with class, character and a reverence for local history and character.
Via Alessandro Specchi, 10
00186 Rome, Italy
tel 39 06 697 6161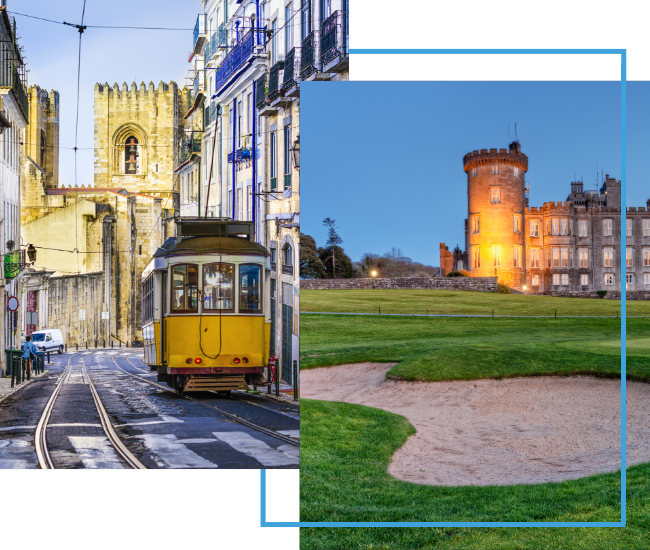 FX Excursions
FX Excursions offers the chance for once-in-a-lifetime experiences in destinations around the world.
Explore Excursions
There is something magical about sipping a glass of local wine while watching the sun slip into the Aegean Sea as the afterglow tinges traditional, white-washed Cycladic houses with glorious shades of rose, purple and gold. Ancient Greeks believed Helios, the Sun God, caused sunsets by driving his fiery chariot into the sea. Standing at water's edge in Mykonos, watching the sky slowly turn from purple to inky black, you almost believe it.
Sponsored Content
Many small- and medium-sized businesses face time and budget constraints when organizing corporate hotel travel for employees. To address this problem, IHG® Business Edge emerged as a cost-free business travel solution for small- to medium-sized enterprises, offering travel managers exclusive access to enticing perks, handpicked educational resources and comprehensive company travel metrics. IHG Business Edge connects our loyal customers to our portfolio of 5,800 hotels and resorts across 18 brands in more than 100 countries.
The prospect of a post-visit treasure hunting session inside the shops of landmark museums such as the Louvre in Paris, the Uffizi Gallery in Florence and The British Museum in London can be irresistible. However, some of Europe's smaller and more unusual museums boast retail spaces with a surprising "wow" factor, often as well-curated as the galleries.