To celebrate the biggest rivalry in college football — the Oklahoma Sooners versus the Texas Longhorns — The Joule in downtown Dallas introduces the Red River Showdown offer.
This offer, starting at $41, 570, includes a chartered round-trip flight with private aviation company Volato. Guests of this indulgent offer also enjoy a two-night stay in one of The Joule's penthouse suites, luxury car service to and from the airport and game and a chef's tasting for up to four guests at Sassetta.
The offer also includes a cocktail tasting at The Joule's award-winning Midnight Rambler and a privately catered, in-suite breakfast tailgate before the game. Book this offer.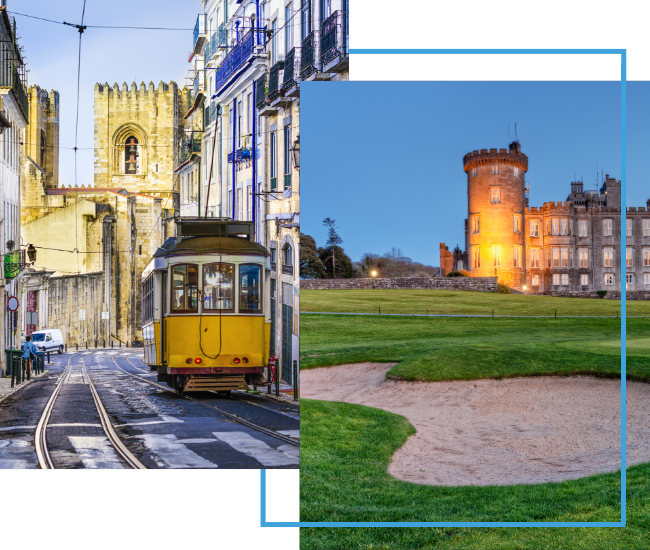 FX Excursions
FX Excursions offers the chance for once-in-a-lifetime experiences in destinations around the world.
Explore Excursions
More than 22 million visitors pour into Bangkok each year, adding to the roughly 11 million residents of the Thai capital famous for its bustling streets. Packed with food carts, markets and cultural spectacles, life in Bangkok is unusually defined by its vibrant street scene, both day and night. That means you don't necessarily need a solid plan when heading out on any given evening.
Sponsored Content
In an increasingly digital and interconnected world, the Global Business Travel Association (GBTA) Convention remains an indispensable platform for business travel industry professionals seeking to make the most of the power of face-to-face connections. Taking place August 13–15 in Dallas, the 2023 GBTA Convention provides the unique opportunity for professionals and companies to join visionaries, thought leaders and industry experts for meaningful networking, cutting-edge insights and inspiring innovation.
As first-time restaurateurs, but with plenty of hospitality-related experience, Ria and Kevol (Kev) Graham were not entirely comfortable opening their first restaurant in the Brooklyn neighborhood of Williamsburg, where several upscale restaurants and 5-star hotel dining is just a block away. And to make matters worse, they opened in July 2020, when New York City was in the middle of the COVID-19 pandemic.