Discover Puerto Rico reiterated its commitment to the LGBTQ+ community with strong participation at the 2021 International Gay and Lesbian Travel Association Annual Global Convention, where it provided insight into a variety of new efforts to foster inclusion on a local and global scale.
"Among Discover Puerto Rico's core values are inclusivity, agility and the importance of being collaborative. These elements are even more prevalent as we look to the support of our LGBTQ+ community, both on Island and off," said Leah Chandler, CMO, Discover Puerto Rico. "We are fostering a travel industry that is safe and welcoming for both guests and employees. By increasing representation and strengthening our position as an ally, we make Puerto Rico welcoming for all travelers and support a historically excluded community."
Discover Puerto Rico's new Pathway to Employment plan is a program designed in partnership with HospitableMe and the IGLTA Foundation, and to be implemented with the Atlanta Convention and Visitors Bureau and Hyatt. The initiative will create a blueprint to hospitality employment for trans, queer and non-binary people. The program will also address the unique challenges trans, queer and non-binary presenting people have when seeking safe workplaces and in getting hired. Education and resources will be provided for human resource professionals and job seekers, and it will aid in better connecting the local hospitality industry with a more diverse community.
"We are inspired by the efforts of Discover Puerto Rico at such a critical time in our industry, particularly their focus on elevating the LGBTQ+ community on the Island," said John Tanzella, president and CEO, IGLTA. "Going beyond marketing to strengthen allyship at a local level is an integral part of the journey to greater inclusion. When industry partners like this great DMO come together to share best practices, resources and solutions, it helps advance the important work we do."
Discover Puerto Rico also launched a new campaign, Live Out, promoting the idea that Puerto Rico is a place where travelers can celebrate their full selves, live out travel dreams and be in a welcoming atmosphere that encourages self-expression. Two LGBTQ+ photo shoots were completed before the pandemic, and two more are in the works specifically focused on the trans, queer and plus community.
The organization has allied itself with LGBTQ+ travelers since its inception in 2018, earning the title "Destination of the Year" that year from GayCities.com.
Do you plan to travel to Puerto Rico soon? Are you an LGBTQ+ traveler? Do initiatives like this make you more likely to visit certain destinations? Tell us your thoughts. Email us at [email protected]. Please include your full name and location.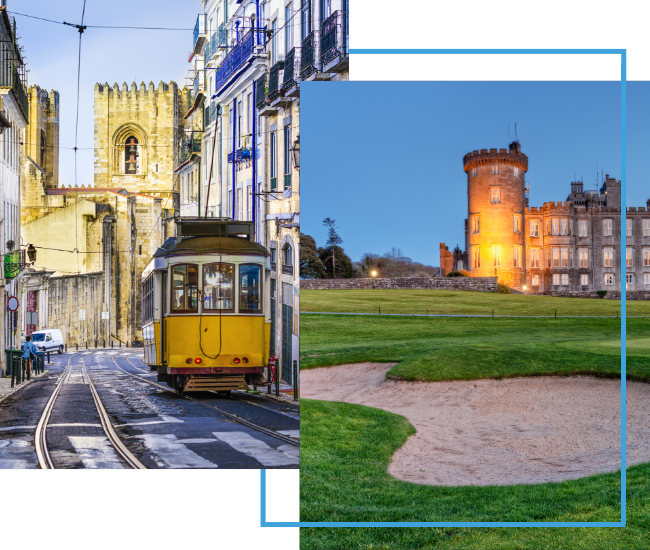 FX Excursions
FX Excursions offers the chance for once-in-a-lifetime experiences in destinations around the world.
Explore Excursions
Less than five years ago the world's first hybrid cruise ship, Hurtigruten Expeditions' MS Roald Amundsen, set sail for Antarctica in November 2019 with 450 passengers. The battery-hybrid-powered ship, named for the first man to cross the continent and reach the South Pole, was built specifically for voyages in polar waters. Its battery-hybrid power reduces the ship's consumption and CO2 emissions by 20 percent compared to equally sized ships.
Sponsored Content
Are you looking to enhance your business trip with a little leisure? Look no further than Portugal, a country renowned for its captivating blend of history, culture and natural beauty. And with TAP Air Portugal, you can effortlessly transform your business trip into an unforgettable bleisure adventure. Discover why Portugal and TAP Air Portugal are the perfect combination for an enriching and rejuvenating experience.
A few months ago, I flew Polaris business class on a United flight from Dulles (IAD) to Paris (CDG). It was only when I got to my hotel in Paris I realized that I didn't have my iPad or its bag or accessories. Since I had been working on it in the restaurant in the Polaris lounge and then went directly to the gate, I knew I either left it propped up on my table when I packed up or in my business-class seat. But what was the best method to alert the airline about my careless mishap and (hopefully) retrieve it? With spotty data and WiFi, searching for information on my phone was frustrating and slow. Here's what I learned from the anxiety-inducing experience (and unexpected ending) about what to do if you leave something behind on your flight: