Despite recent setbacks in London that ride-hailing services claim will severely hamper their ability to operate, service leader Uber can claim a victory in Puerto Rico. Last month, a judge on the island ruled ride-hailing service Uber cannot be subject to the same regulations imposed on taxi companies. The decision marks a victory for the company in its efforts to continue its operations there. According to reporting from The Associated Press, the court ruling stipulates Uber must operate under rules provided by the Department of Transportation and Public Works. The ruling judge, Angel Pagan, said the ride-hailing company must follow the rules already in place in 33 states and 70 cities across the United States. Uber officials were in court to fight an imposed regulation to force the company to operate under the same rules as taxi companies. It argued such measures would create barriers to Puerto Ricans trying to work as drivers for Uber. Uber has only been operating in Puerto Rico since July, but already has thousands of Puerto Rico residents registered as drivers. Uber says its service will help breathe new life into the U.S. territory's struggling economy.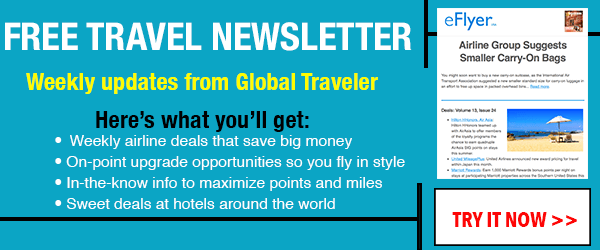 FX Excursions
FX Excursions offers the chance for once-in-a-lifetime experiences in destinations around the world.
I imagine that when writer Hans Christian Andersen mused, "Life itself is the most wonderful fairy tale," he was standing at the edge of Copenhagen's historic Tivoli Gardens, one of his favorite haunts, enlivened by the swirl of human happiness that surrounded him: children laughing; carousels spinning; games of chance played for prizes; lovers holding hands; hungry people whispering over sweets, hot drinks, beer and towering, open-faced smørrebrød, Denmark's quintessential sandwich. That fairy tale lives on today at the second-oldest amusement park in the world, a spectacle of folly architecture, bakeries, gardens, rides, restaurants, puppet shows and joy ... and which also happens to be one of the city's most storied places to convene for business.
Sponsored Content
Without a doubt, the pandemic changed the role of airports in the travel industry. Hamad International Airport's role evolved in many ways since the pandemic hit. Now, more than ever, airports are responsible for creating a secure passenger experience. As the gateway to Qatar and the world, the safety and wellbeing of staff and passengers has always been at the core of Hamad International Airport's strategy.
The restored Park Hyatt Toronto reopened its doors, bringing luxury, sophistication and glamour alongside a nod to the hotel's Canadian heritage. Alessandro Munge of Studio Munge collaborated on the hotel's refresh, drawing inspiration from Canada's seasons and natural landscapes.