The prospect of a post-visit treasure hunting session inside the shops of landmark museums such as the Louvre in Paris, the Uffizi Gallery in Florence and The British Museum in London can be irresistible. However, some of Europe's smaller and more unusual museums boast retail spaces with a surprising "wow" factor, often as well-curated as the galleries.
The Guggenheim Bilbao, Spain
Wrapped within architect Frank Gehry's flowing structure, The shop sits in an open-plan space that suits pieces of avant-garde art, design and crafts for sale by local and international artists including Yukiko Kitahara, Abbatte, Minimil, Tánata, Estra Wurzer, Marta Larrañaga, Inés Monjó, Steve Mono, Mantas Ezcaray, María Gutiérrez and Ximena Walker. Other fun offerings include a plywood version of Jeff Koons' flowering Puppy and a miniature of Louise Bourgeois' imposing Mother bronze spider guarding the museum.
Museum of Design (Museum für Gestaltung) Zürich, Switzerland
Connoisseurs of poster graphics, object design, applied arts and talents of globally recognized Swiss innovators like Le Corbusier, Max Bill, Herbert Matter, René Burri, Sophie Taeuber-Arp and Freitag will appreciate this museum's two buildings and their locations in different Zürich neighborhoods. As the permanent collection encompasses more than 500,000 objects, the museum store will no doubt stir the imagination and a desire to bring the artists' influences into your own home.
 Museo Nazionale del Cinema, Turin, Italy
The Mole Antonelliana, now Turin's most iconic building, was originally intended as a synagogue. Instead, it's both a temple and a wonderland for fans of Italian and international cinema. Immersive permanent and temporary exhibits make up a whimsical journey through film history that winds around the interior of the building in a somewhat Guggenheim NYC-like way. The bookshop follows suit with books, publications and exhibition catalogues covering the history and criticism of films and filmmaking, along with DVDs, posters and a wide selection of items dedicated to the movies and the Mole.
Norwegian Canning Museum/Norwegian Printing Museum, Stavanger, Norway
These twin museums and corresponding museum shop deliver a quirky yet stylish immersion into Norwegian life. The Canning Museum details the production process for smoked sardines, machines (some still functioning) and everyday items used by its workers along with adjoining displays outlining the cottage industry's proud history. The Printing Museum documents Norwegian graphic arts through the years, with print shop and displays celebrating Norway's most innovative graphic artists and designers. This means the store offers eye-catching items — including sardines in beautifully designed tins — one will definitely not see at other museums in Norway … or anywhere else, for that matter.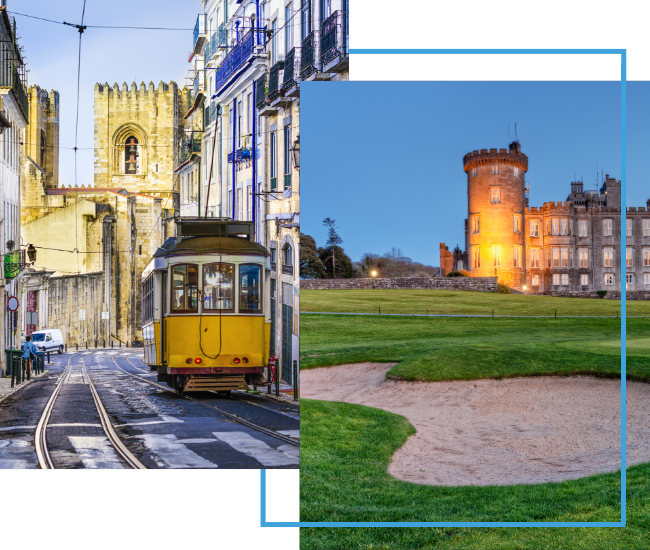 FX Excursions
FX Excursions offers the chance for once-in-a-lifetime experiences in destinations around the world.
Explore Excursions
More than 22 million visitors pour into Bangkok each year, adding to the roughly 11 million residents of the Thai capital famous for its bustling streets. Packed with food carts, markets and cultural spectacles, life in Bangkok is unusually defined by its vibrant street scene, both day and night. That means you don't necessarily need a solid plan when heading out on any given evening.
Sponsored Content
United Airlines is in the midst of a major initiative to modernize its fleet over the next several years. After first announcing the plan in 2021, planes fitted with United's signature interior are finally beginning to appear across the airline's narrowbody fleet of Boeing and Airbus planes. United flyers are sure to notice these enhancements from the moment they step on board: Each new or updated plane sports remodeled seats, seatback entertainment screens for everyone, Bluetooth connectivity and more, all adding up to a better experience on every journey.
As another phenomenal year of travel comes to an end, it's time, as always, for Global Traveler to celebrate and award those who do it best as we announce the 2023 winners of the GT Tested Reader Survey awards. But that's not the only cause for celebration here: We've hit another major milestone, as this marks our 20th year honoring the best of the best inn world of travel!