Name: Peter Ingram
Title: President and CEO
Company, city: Hawaiian Airlines; Honolulu, Hawai'i
Number of employees: 7,153 worldwide
Recent project: Integrating the Airbus A321neos into our fleet; we will have 11 by the end of 2018 and 18 by 2020. Also, 10 Boeing 787-9s will join our fleet starting in 2021.
First job: I delivered the Toronto Star at age 10, including in the winter.
Little-known fact about you: I enjoy hiking Koko Crater Trail in East Honolulu, with its 1,000-plus steps. On my 50th birthday I hiked it three times to prove I could do it.
Your Business
What innovations/initiatives do you foresee in the industry over the next years? As technology advances, the segmentation of products will evolve on airlines. We have become more thoughtful product marketers and design each cabin to offer guests a flight experience tailored to their needs, whether they come to Hawai'i for leisure or business, as couples or families. Our Extra Comfort class is popular because we price it smartly between first class and the main cabin as an upgrade option.
Best career advice you've received: To be the best at something, you need to have a true passion about it every day. As a research analyst in my 20s, I realized I wasn't passionate about it and went back to school to change direction.
What advice would you give someone starting out in the field? The airline industry is fascinating and always presents a new challenge. Be curious and take advantage of opportunities. Things will fall into place, though it might not be a straight line to your final destination. I admire the younger generation's curiosity to try different things.
Peter Ingram as a Traveler
Favorite travel memory or story: Sometimes the strongest memories are the experiences that don't go well. Years ago, while I worked for American Airlines, we traveled with our two young children to Jamaica around spring break. On the way back there was a flight disruption, and we raced through Miami International Airport with bags upon bags, trying to figure out our next flight and how to navigate the terminal. It seemed like the world was coming to an end, but we made it through.
One travel tip you cannot live without: I am a hyper-organized traveler, specific in what I bring in my backpack and suitcase. I segment everything so I can fit my gym shoes and electronic devices.
Best advice for business travelers: Think ahead of what you need for a long flight and get it ready so you can relax and be most efficient on the trip, whether it's movies, music, reading materials or work.
About Hawaiian Airlines
Hawaiian Airlines recently announced several new routes; what is in store for 2019? Bringing A321neos into the fleet is one of our biggest indicatives for the rest of 2018 and into 2019, opening new markets on the mainland as well as more direct non-stops to Maui and Kauai. We are launching our partnership with Japan Airlines; Phase One started in March with codeshare flights and the distribution of Hawaiian flights through JALPAK, or tour packages, with great early results. We expect Phase Two to begin in 2019, giving Hawaiian passengers options and easy connectivity throughout Japan while we lend our expertise of the islands to JAL.
What can premium travelers expect from a Hawaiian Airlines flight? We just retrofitted our 24 Airbus A330 aircraft to offer complete lie-flat seating in our Premium Cabin. We worked with a team on a bespoke design suited for a premium seat on a leisure airline. It is important to offer guests the sense of vacation and the Hawai'ian experience the minute they come on board, starting with our cabin crew showing our unique aloha spirit and hospitality. Our food and beverage service shares our Hawai'ian individuality, with island-inspired dishes, beverages like Bikini Blonde Lager from the Maui Brewing Co. and sweet treats from Honolulu Cookie Co.
Tell us about your Exclusive Reef Protection Initiative with Raw Elements USA. Air travel allows the world to come together and share cultures. We are proud to help introduce Hawai'i's culture to our guests but also recognize our business consumes resources like fuel, and tourism impacts the environment. One example is the erosion of reefs close to the island's beaches due to toxins in sunscreen. Our partnership with Raw Elements raises awareness about our fragile oceans while promoting sustainability. We offer guests on our North American routes complimentary samples and discounted bottles of Raw Elements Eco-Formula sunscreen. We take great responsibility in caring for our home and partner with companies to leverage our message of sustainability and invite change.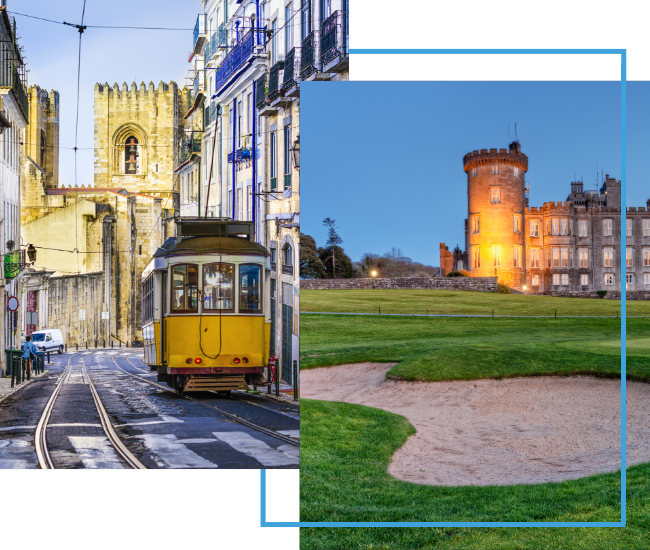 FX Excursions
FX Excursions offers the chance for once-in-a-lifetime experiences in destinations around the world.
Explore Excursions
Less than five years ago the world's first hybrid cruise ship, Hurtigruten Expeditions' MS Roald Amundsen, set sail for Antarctica in November 2019 with 450 passengers. The battery-hybrid-powered ship, named for the first man to cross the continent and reach the South Pole, was built specifically for voyages in polar waters. Its battery-hybrid power reduces the ship's consumption and CO2 emissions by 20 percent compared to equally sized ships.
Sponsored Content
Experience the life-changing destination of Greece by exploring its island gems in the Ionian Sea. Scattered off the western coastline of Central Greece, to the south of Peloponnese, the Ionian Islands are an island group comprising large and small islands.
A few months ago, I flew Polaris business class on a United flight from Dulles (IAD) to Paris (CDG). It was only when I got to my hotel in Paris I realized that I didn't have my iPad or its bag or accessories. Since I had been working on it in the restaurant in the Polaris lounge and then went directly to the gate, I knew I either left it propped up on my table when I packed up or in my business-class seat. But what was the best method to alert the airline about my careless mishap and (hopefully) retrieve it? With spotty data and WiFi, searching for information on my phone was frustrating and slow. Here's what I learned from the anxiety-inducing experience (and unexpected ending) about what to do if you leave something behind on your flight: