Sofitel Rome Villa Borghese invites art lovers to step back into the Renaissance with its new Caravaggio Experience. The experience entails a complete immersion into the work and life of Michelangelo Merisi da Caravaggio, the iconic Renaissance painter.
Known as the father of Baroque painting, Caravaggio's experimentation with shadows and the depiction of the physical and emotional human state reflects an intense mind, and his paintings were simply extensions of the many events and occurrences that happened to Caravaggio in his short life. The Caravaggio Experience takes guests through 18 of his works with a specialized guide leading the way.
In addition to standing before each of these breathtaking works of art, the experience also includes walking tours of Caravaggio's Roman haunts, visit to several museums and trips to Roman churches where some of Caravaggio's most widely known pieces, as well as some of his lesser-known paintings, lie.
The experience also features a visit to fencing school, where guests will partake in the 17th-century art of dueling with a Master of Arms, and time with the trainer of lead actor Alessio Boni of the film Caravaggio.
The four-night offer starts at €950 per night inclusive of accommodations and the two-day Caravaggio tour. To reserve this offer, email [email protected].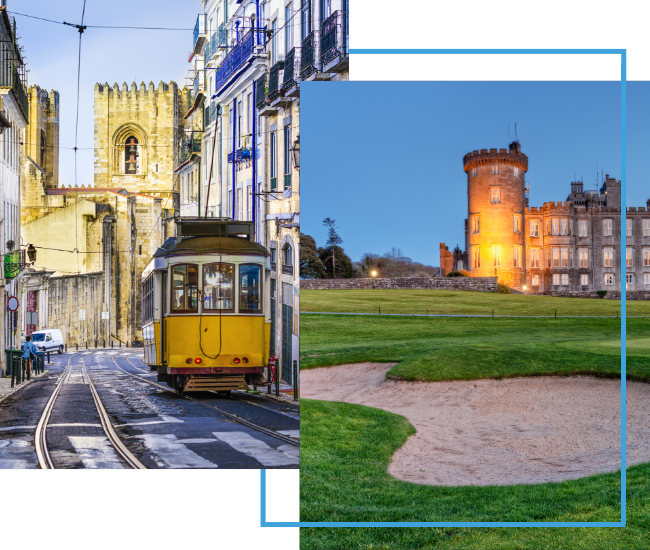 FX Excursions
FX Excursions offers the chance for once-in-a-lifetime experiences in destinations around the world.
Explore Excursions
It's time to start dreaming of your next trip. Here's some destination inspiration for you. Take a visual journey through these U.S. Christmas markets with us.
Sponsored Content
Filled with hidden treasures waiting to be discovered, Seoul invites travelers to unearth its many gems, and Seoul Tourism Organization is here to help travelers do just that. Through thoughtfully created initiatives like the Theme Tourism County Competition, Seoul Tourism Organization works closely with local districts to identify and showcase what makes each district unique and charming in all seasons.
As another phenomenal year of travel comes to an end, it's time, as always, for Global Traveler to celebrate and award those who do it best as we announce the 2023 winners of the GT Tested Reader Survey awards. But that's not the only cause for celebration here: We've hit another major milestone, as this marks our 20th year honoring the best of the best inn world of travel!