Napa Valley Wine Train announced new afternoon tea service that will feature three types of crafted teas and a multicourse menu of classic accompaniments prepared by the train's culinary team. Adults and guests 10 years old and up will be able to enjoy this service every weekend in April and May as they take the three-hour journey through Napa Valley's scenery. A caviar course can be purchased to enhance the experience.
"We've created our new tea service as a perfect way to spend quality time with loved ones over a comforting cup of tea and flavorful treats in a luxury atmosphere," said Nathan Davis, general manager, Napa Valley Wine Train. "There is no better setting to transport guests to the glory days of afternoon tea than our train's antique Pullman railcars, which have been beautifully restored with Honduran mahogany paneling, brass accents, etched glass partitions and plush armchairs."
Tea service will begin with a welcome glass of sparkling wine (or cider for those under 21) alongside a selection of cheeses. A tea cart will travel through the railcar serving tea in classic, ornate cups. The second course includes a soup and side salad, followed by finger sandwiches, warm scones and accompaniments, and strawberries with cream Chantilly. Petit fours and miniature desserts round out the experience.
For an additional $135 per two-top, guests can add caviar and accoutrements such as potato chips, mini blinis, egg, scallions and more. More than 40 mostly local wines will also be available for purchase.
Check-in for the new afternoon tea will begin at 10:30 a.m., with boarding at 11 a.m. for an 11:30 a.m. departure. The train travels 36 miles from Downtown Napa to St. Helena. Tickets are $165 per person.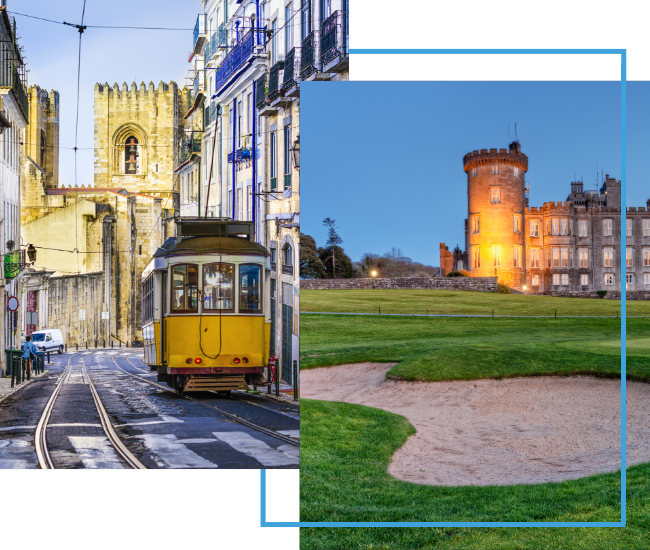 FX Excursions
FX Excursions offers the chance for once-in-a-lifetime experiences in destinations around the world.
Explore Excursions
For the first time in Olympic history, when the 2024 Summer Olympics kick off on July 26, 2024, they will not do so in a stadium. Instead of an Olympic venue, the entire city of Paris will become the Olympic stadium, hosting the games among monuments, on bridges and on the grounds of some of the world's most historic sites. The Opening Ceremony will take place on the River Seine, where athletes will drift along on a flotilla of boats as spectators wave them on from the quays and bridges throughout the city.
Sponsored Content
The Islands of Tahiti offer a range of captivating activities for travelers with diverse interests, from hiking to breathtaking waterfalls, riding horses on secluded beaches; swimming with sharks; or immersing in Polynesian culture through traditional dance, music and art. For watersports enthusiasts, the crystal-clear lagoons offer exhilarating experiences like surfing, kiteboarding and paddleboarding. And if you're looking to relax, the pristine beaches, overwater bungalows and tropical sun offer the perfect setting. With 118 islands and atolls to explore, island hopping is an excellent way to experience the full diversity of The Islands of Tahiti. With its blend of adventure, culture and relaxation, The Islands of Tahiti offer a truly unique travel experience.
Hilton Istanbul Bosphorus launched a major reconstruction and redesign project in January 2023. Its completion date is set for 2025 to coincide with the 70th anniversary of the star-studded hotel debut, which took place June 10, 1955, after only 21 months of construction. Happily, the hotel will retain its urban resort ambiance, complete with its lush sprawling gardens and iconic pool.