In 2021, Marriott settled a lawsuit over resort fees filed by the state of Pennsylvania. The lawsuit reached an agreement in which Marriott was required to make a change, which finally comes this month.
As of May 15, Marriott must include all resort fees in hotel rates. The decision follows an agreement made earlier this year when then Attorney General Josh Shapiro investigated Marriott's undisclosed resort fees. Shapiro, now governor of Pennsylvania, and the investigation uncovered Marriott used non-transparent pricing, confusing many consumers and often deceiving them into spending more money than they would have initially intended.
In a statement following the lawsuit, Shapiro, in a statement, said, "Hotels shouldn't be able to slap hidden fees on top of your bill at the last minute, and thanks to this settlement we're putting the hotel industry on notice to put an end to this deceptive practice. Marriott has stepped up to commit itself to fix this practice, and we expect more hotel chains to follow suit."
Following the agreement, Marriott must also include resort or destination fees and call center agents must include the fees in their overall rate quotes.
While this change doesn't signal the end of resort fees for Marriott or its competitors, the change will benefit travelers as those booking with Marriott can now see all of the prices included in a stay, allowing travelers to better plan and budget a vacation.
For instance, now, when accessing the official Marriott website and searching for a hotel in Boston (a city with a destination fee), hotels like Boston Marriott Long Wharf show the price of a stay per night with information below it detailing the specific amount included as a destination amenity fee. In this example, the destination amenity fee for this particular hotel is $30.
Currently, the change only applies to Marriott channels. Third-party websites like Expedia are still allowed to show prices differently from how they appear on Marriott websites.
Marriott isn't the only hotel brand to face problems regarding hidden resort fees. In 2019, Attorney General Doug Peterson of Nebraska filed a lawsuit against Hilton for hiding real prices from consumers.
Hidden fees comprise part of President Joe Biden's latest targets in the travel industry. He worked with the Department of Transportation to propose a bill requiring airlines to compensate passengers if a major delay or cancellation occurs within the airline's responsibility.
While consumers will rejoice at the change across Marriott properties, there is a chance online travel agencies may benefit and hold an advantage from this, as well. If more hotels adopt Marriott's model of pricing, online travel agencies may have a competitive advantage as consumers decide between booking directly on a hotel's website or through a third party. Hotel companies like Marriott want travelers to book with them directly; when a traveler books with a third-party outlet, hotel companies must pay a percentage of a discounted nightly rate to the third-party website.
Do you think all hotel companies should be transparent with resort and destination fees? Do you think resort fees should be done away with altogether? What's the most you've ever spent on resort fees? Do you typically book directly with a hotel or with a third-party website? Tell us your thoughts. Email us at [email protected]. Please include your full name and location.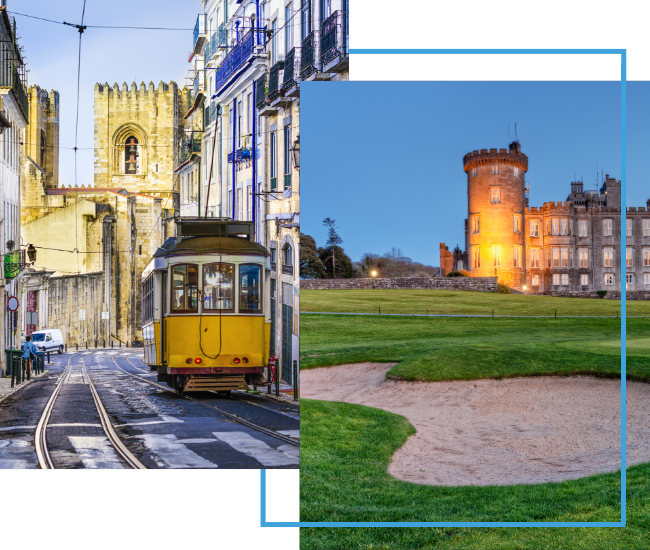 FX Excursions
FX Excursions offers the chance for once-in-a-lifetime experiences in destinations around the world.
Explore Excursions
There is something magical about sipping a glass of local wine while watching the sun slip into the Aegean Sea as the afterglow tinges traditional, white-washed Cycladic houses with glorious shades of rose, purple and gold. Ancient Greeks believed Helios, the Sun God, caused sunsets by driving his fiery chariot into the sea. Standing at water's edge in Mykonos, watching the sky slowly turn from purple to inky black, you almost believe it.
Sponsored Content
Nashville's once-modest skyline continues to evolve as its luxury market grows. Lavish hotel properties are added to the landscape while acclaimed chefs stake claim in the robust culinary scene and premier cultural offerings round out the city's repertoire.
The prospect of a post-visit treasure hunting session inside the shops of landmark museums such as the Louvre in Paris, the Uffizi Gallery in Florence and The British Museum in London can be irresistible. However, some of Europe's smaller and more unusual museums boast retail spaces with a surprising "wow" factor, often as well-curated as the galleries.