Following World War II and the burgeoning independence of nine African countries (some no longer nations), photographer Todd Webb — equipped with three cameras — made a journey on behalf of the United Nations Office of Public Information. His brief? Document the development of industry and technology underway in these places as they hovered on the cusp of enormous social, economic and political change.
Through June 18, visitors to Portland Museum of Art in Portland, Maine, can witness firsthand the result of Webb's expeditions in Todd Webb in Africa. This riveting collection of images details Webb's journey through Togo, Ghana, Sudan, Somalia, the Federation of Rhodesia and Nyasaland, and Southern Rhodesia (now Malawi, Zambia and Zimbabwe), as well as Kenya, Tanganyika and Zanzibar (which later merged as Tanzania).
The exhibition was organized by Minneapolis Institute of Art, and includes selections from the nearly 2,000 full-color images he captured. It is accompanied by the book Todd Webb in Africa: Outside the Frame.
The book features 150 of these images, along with essays by co-authors Aimée Bessire and Erin Hyde Nolan, which help illustrate the moment of each photo. Additionally, the book includes essays created by African and American scholars, writers, artists, historians and photographers.
Todd Webb is Africa was developed by Casey Riley, curator and head of the department of Photography & New Media at Mia, in conjunction with Bessire and Hyde Nolan. The current exhibit at Portland Museum of Art was prepared by Anjuli Lebowitz and sssociate curator of photography Judy Glickman Lauder, along with consulting curator Erin Hyde Nolan, Bates College and Tufts University. Portland Museum of Art is located at 7 Congress Square.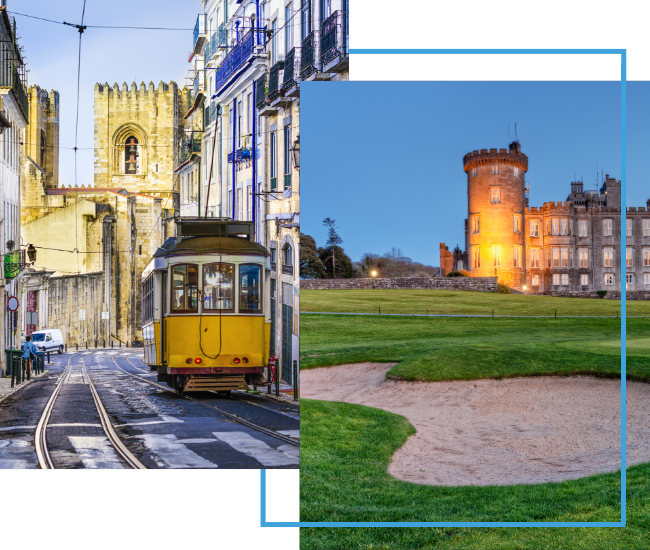 FX Excursions
FX Excursions offers the chance for once-in-a-lifetime experiences in destinations around the world.
Explore Excursions
For the first time in Olympic history, when the 2024 Summer Olympics kick off on July 26, 2024, they will not do so in a stadium. Instead of an Olympic venue, the entire city of Paris will become the Olympic stadium, hosting the games among monuments, on bridges and on the grounds of some of the world's most historic sites. The Opening Ceremony will take place on the River Seine, where athletes will drift along on a flotilla of boats as spectators wave them on from the quays and bridges throughout the city.
Hilton Istanbul Bosphorus launched a major reconstruction and redesign project in January 2023. Its completion date is set for 2025 to coincide with the 70th anniversary of the star-studded hotel debut, which took place June 10, 1955, after only 21 months of construction. Happily, the hotel will retain its urban resort ambiance, complete with its lush sprawling gardens and iconic pool.