Five-star hotels always have their place, but for growing numbers of luxury travelers in search of authentic experiences, living like a local is a preferred way of absorbing the rhythms and nuances of a destination. For high-end vacation rentals in the English capital, London Perfect is the answer. The company's collection of elegantly decorated, beautifully appointed properties range from studios to four-bedroom homes, all fully equipped with the accouterments of daily life, from linens to kitchens fully stocked with appliances, dishes, cooking utensils, glassware and cutlery.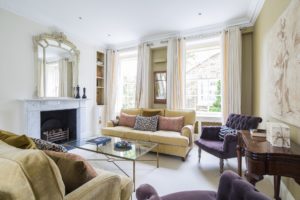 The collection of gorgeous city properties are located in exclusive neighborhoods including Kensington, South Kensington, Holland Park, Notting Hill, Covent Garden, Chelsea and Mayfair. The company stands heads above similar property rental services because of its best-of-the-best philosophy when it comes to selecting addresses to include in its portfolio. Each property is hand-selected to meet demanding criteria, including location and access to transportation, quality of furnishings, historic components (such as the achingly beautiful original ceiling fresco above the bed in the Queensgate Studio Loft property) and area shopping and dining choices.
During my most recent expedition to London with my husband, we stayed at London Perfect's Gordon flat in Kensington — our favorite neighborhood. The apartment met all of London Perfect's property requirements and more: The ambience of the charming neighborhood near a historic church was priceless, and provided a lovely sense of place that made us feel as though we were truly coming home each time we unlocked the door and stepped inside. On arrival, an official greeter from London Perfect was there to welcome us, pass us house keys and show us the ropes as far as how the washer-dryer and other appliances worked. We made our own transportation arrangements, but the London Perfect team can also arrange car service or details such as theater tickets.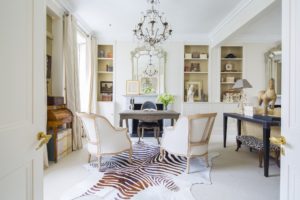 The luxury of wandering to our hearts' content, and then relaxing while preparing a meal in our own space was heavenly. And instead of setting an alarm so as not to miss a hotel's breakfast service, we got to be lazy and make breakfast at our leisure. Heading out each day, we were less than a five-minute walk to Kensington High Street tube station, with three neighborhood grocery stores to choose from and a wide range of museums, historic sites and high-end retail shopping. Best of all, Kensington Palace was literally around the corner, with path access to London's interior park network. The responsive team at London Perfect was always just a phone call away with true insider recommendations.
FX Excursions
FX Excursions offers the chance for once-in-a-lifetime experiences in destinations around the world.
The best food tours go beyond reliving a newly arrived traveler of having to figure out which restaurant or bar to hit first. They also provide context in explaining how a destination's crops and cuisine tie in with a place's historical events and different populations. During a vacation in Iceland, 20-year veteran tour guide and proud Madeira native Jaqueline Freitas was reminded of this when she put herself in the hands of a savvy Reykjavik guide leading a street food tour.
Sponsored Content
Considering an autumnal adventure or Thanksgiving trip this year? Well, with walkable cities, cozy pubs and lots of seasonal festivals, the island of Ireland is calling. And if you need more reasons to Press the Green Button and go, take a look and see what awaits you on the Emerald Isle …
Wilderness Reserve, an 8,000-acre estate of historic and charming properties, woodlands and lakes, invites visitors to its newly launched YOXMAN, a three-day, Michelin-starred dining experience. Four United Kingdom chefs come together to prepare an array of different cuisines throughout the weekend, and guests are treated to plenty of entertainment throughout the experience.