Nine hundred miles east of the African mainland, nature dropped a bunch of clichés into the Indian Ocean: palm-fringed beaches, crescents of powdery white sand, gin-clear waters. In short, the archetypal tourist paradise. Welcome to the 115 islands of the Seychelles.
This independent island nation lately earned a reputation as one of the world's most Instagrammable destinations. A relentless tsunami of online images reinforces the clichés. The temptation is to pack your swimwear and plunge in … but there's more to the Seychelles than photogenic beaches. You might also want to take your hiking boots.
Most tropical islands either have a volcanic origin (Hawai'i, for instance) or are formed from coral (the Bahamas). But then there's the Seychelles, the stranded remnants of a granite microcontinent that broke away from India 145 million years ago. The land underfoot, ancient and rugged, rises high above the beaches. On the largest of the islands, satisfying hiking trails wend through tropical forest, occasionally breaking out into the open to provide breathtaking vistas.
One of my favorite trails lies immediately inland from Victoria, the capital city, on the largest island, Mahé (pronounced Ma-HEY). The hour-long Copolia Trail takes you to the summit of Mount Copolia, from where you can look down on the city (with a population of just 26,000, it's scenically compact) and across to some of the other islands, including Praslin (Prah- lin) and La Digue (La-deeg).
La Digue itself proves a hiking paradise, with wonderful full-day walks that crisscross through dense forest from one beautiful beach to the next (where you can take a cooling dip before heading on). A wealth of unique plants and animals inhabit the Seychelles, and in the interior of La Digue you have the chance to spot one of the rarest birds in the world, the Seychelles paradise flycatcher.
At the center of neighboring Praslin, discover a wilderness area so special it earned a UNESCO World Heritage site designation. Vallée de Mai, a 48-acre relic of ancient palm forest whose headline species, the coco de mer, produces nuts suggestively reminiscent of the anatomy of human females. But also look for many other unique species including tiger chameleons, Seychelles wolf snakes (harmless), Praslin snails, sunbirds and the Seychelles black parrot.
Geologically part of Asia and politically part of Africa, the Seychelles fosters a true cultural melting pot. Of mixed Malagasy, African, Indian, Chinese and European origin, the Seychellois people speak a language — Seychellois Creole — based on French that borrows liberally from other languages. The early French influence persists despite a century and a half of British rule prior to independence in 1976.
The British administrative period is most obvious in the name of the capital, which honors Queen Victoria, and in the metal clock tower at a downtown intersection that is a replica of a similar clock tower close to Victoria Station in London. Victoria is one of the world's least frenetic capitals, but there's often bustle in the Sir Selwyn Selwyn-Clarke Market. The fish section provides a vivid window into the waters off these islands: tables packed with fresh tuna, parrotfish, octopus and shark.
The Wednesday night market at Beau Vallon, on Mahé's west coast (a 10-minute drive from Victoria) is much more touristy but fun nonetheless. Here, 4:30–9 p.m., aromatic smoke from dozens of barbecues swathes the various food stalls. Buy a meal and a drink and take them down to the beach, where you can savor the sunset.
Mahé, Praslin and La Digue lie at the granitic heart of the Seychelles: the most populated of the 43 Inner Islands. The Outer Islands scatter loosely across an area of more than 700 miles to the southwest of Mahé. Mostly coralline and accessible by boat or — in a few cases — by light aircraft, they offer the definitive get-away-from- it-all experience.
Tourism in the Outer Islands is largely limited to one hotel per island, from upscale spa resorts to rustic eco-lodges. One of the most interesting of all the Outer Islands, Aldabra Atoll is inhabited only by scientists studying the unique flora and fauna. There is no airstrip, though some cruise itineraries visit the atoll, a rare opportunity to experience the "Galápagos of the Indian Ocean." Aldabra giant tortoises are the big (literally) attractions, but the atoll boasts a wealth of other endemic species of birds, reptiles and plants. Aldabra giant tortoises have been introduced to several of the Inner Islands, most notably La Digue, where they can pose a formidable obstacle as you cycle around the island's many bike paths.
Ultimately, the Seychelles is about beaches. The Outer Islands may have the edge in privacy (you can, if you choose, be dropped off for a few hours on an uninhabited island), but they don't have the time-sculpted granite rocks that feature in so many Seychelles photos. For those you need to stick to the main islands.
Visit Anse Baleine, a small beach on Mahé often near-deserted midweek (it's popular with locals on weekends). Anse Lazio on Praslin is arguably that island's best beach. Possibly the best beach of all — certainly the most photographed —Anse Source d'Argent on La Digue features smooth, architectural granite boulders. Just be careful to stay out of the line of people's selfies; you could accidentally end up on Instagram.
LODGING
Le Domaine de L'Orangeraie Resort & Spa
The resort features 63 luxurious villas, all making the most of the secluded tropical setting. The hillside spa offers a range of treatments and facilities.
Anse Sévère, La Digue
$$$$
Constance Lemuria Resort
Expensively renovated in 2016, this spectacular beachside resort also sports its own 18-hole championship golf course.
Ase Kerlan, Praslin
$$$$
DINING
Café des Arts Restaurant
Located at Hotel Le Duc de Praslin, this beachside eatery specializes in seafood, blending Creole flavors with French style.
Hotel Le Duc de Praslin, Anse Volbert, Praslin
$$$
Marie-Antoinette Restaurant
Enjoy dinner at one of the best places to sample the local Creole cuisine, including (seasonal and by preorder) fruit bat curry.
Beau Vallon, Victoria, Mahé
$$$
Snack Bellevue
As the name suggests: light meals with a view. Arrive late afternoon to enjoy the full panorama of the island and the spectacular sunset.
Nid d'Aigle, La Digue
$$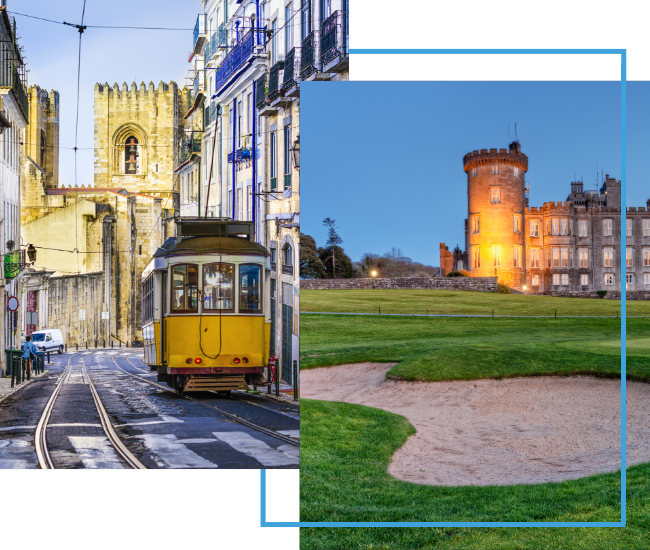 FX Excursions
FX Excursions offers the chance for once-in-a-lifetime experiences in destinations around the world.
Explore Excursions
More than 22 million visitors pour into Bangkok each year, adding to the roughly 11 million residents of the Thai capital famous for its bustling streets. Packed with food carts, markets and cultural spectacles, life in Bangkok is unusually defined by its vibrant street scene, both day and night. That means you don't necessarily need a solid plan when heading out on any given evening.
Sponsored Content
Incentive travel has long been a way for organizations to drive sales and reward employees with opulent trips to exotic destinations. Today it encompasses even more.
As first-time restaurateurs, but with plenty of hospitality-related experience, Ria and Kevol (Kev) Graham were not entirely comfortable opening their first restaurant in the Brooklyn neighborhood of Williamsburg, where several upscale restaurants and 5-star hotel dining is just a block away. And to make matters worse, they opened in July 2020, when New York City was in the middle of the COVID-19 pandemic.