Those looking to stay in a truly central location in Tokyo will want to check out Keio Plaza Hotel Tokyo, steps from Shinjuku Station. The property's aesthetics are old-school East meets West, with the lobby having a bit of a timeless Midtown Manhattan vibe, and many rooms decorated in simple, contemporary, Japanese style. However, it's the subtle details and special amenities that make this hotel surefire lodging for business clientele.
The Keio's expansive restaurant program is a microcosm of Tokyo, with numerous individual restaurants specializing in different Japanese specialties and preparation, from teppanyaki (skewered grilled meats and vegetables) to formal kaiseki (multicourse meals), tempura, sushi and soba noodles, along with Chinese, Korean and Western options all with interiors that reflect different aspects of Japanese food culture and can be adapted for a variety of corporate dinners. If you plan to add breakfast to your firm's corporate offer, the best place to fuel up for the day is Glass Court. Here, one finds a rotating selection of freshly prepared Western and Japanese morning dishes served alongside fresh-baked bread, pastries and excellent coffee. Many of the stations are manned, ensuring freshness and assistance should a dish need a modification for a vegetarian or other dietary need.
The selection of banquet halls and meeting rooms is just as diverse and appealing. The fourth-floor Nishiki and Ohgi rooms can easily accommodate gatherings of up to 200 guests for a sit-down dinner or as many as 360 with theater-style seating, while the Hana holds a capacity of 450 to 900 guests. Eminence Hall, suited for medium-sized gatherings of up to 450 people, incorporates three stages as well as six-language simultaneous interpretation and broadcast equipment, various audio systems and lighting equipment. Banquet rooms on the higher floors, meanwhile, offer panoramic city views and elegant settings for lunch and dinner gatherings. The grande dame of the lot is the Concord Ballroom, with enough space for 900 people for a sit-down dinner and up to 1,000 people for a reception. This space further impresses with lighting equipment and audio systems facilitating the simultaneous interpretation of up to eight languages.
In addition to solid and strong WiFi signals, rooms are outfitted with mobile phones for use in town. Domestic calls within Japan as well as overseas phone calls to the United States, along with Australia, Canada, China, France, Germany, Hong Kong, Italy, Singapore, South Korea, Taiwan and the United Kingdom, can be placed free of charge, adding value with greater peace of mind during the trip. There is also a health club open to guests as well as a paved walking and running path that takes advantage of the neighborhood's landscaping and scenery.
Keio Plaza Hotel Tokyo
2 Chome-2-1 Nishishinjuku
Shinjuku City, Tokyo 160-8330, Japan
tel 81 3 3344 0111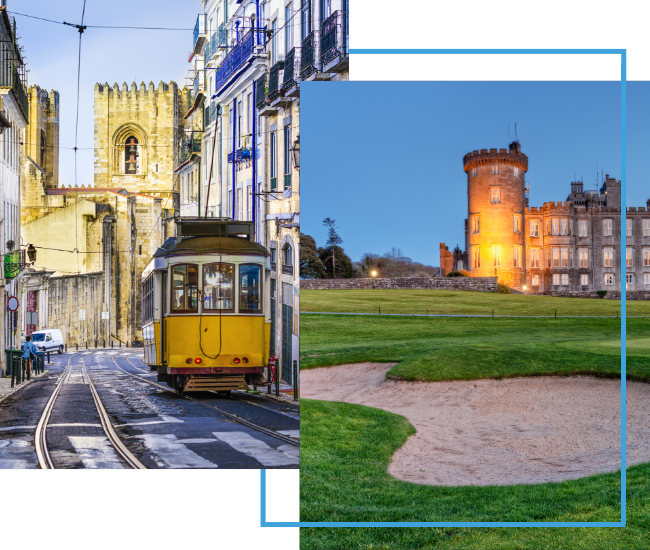 FX Excursions
FX Excursions offers the chance for once-in-a-lifetime experiences in destinations around the world.
Explore Excursions
Pleasant weather, autumn foliage and vibrant flowers are among the many delights awaiting nature lovers at botanical gardens and arboretums across the United States. However, some of these green spaces take on additional color this month and through Halloween when enterprising gardeners, landscape architects, management and other creative minds cast a spell with themed environments running the gamut from spooky to utterly bewitching.
Sponsored Content
The Islands of Tahiti offer a range of captivating activities for travelers with diverse interests, from hiking to breathtaking waterfalls, riding horses on secluded beaches; swimming with sharks; or immersing in Polynesian culture through traditional dance, music and art. For watersports enthusiasts, the crystal-clear lagoons offer exhilarating experiences like surfing, kiteboarding and paddleboarding. And if you're looking to relax, the pristine beaches, overwater bungalows and tropical sun offer the perfect setting. With 118 islands and atolls to explore, island hopping is an excellent way to experience the full diversity of The Islands of Tahiti. With its blend of adventure, culture and relaxation, The Islands of Tahiti offer a truly unique travel experience.
For travelers who love all things autumn, Crystal Springs Resort, New York City's closest destination resort, features special offers and experiences to meet the demands of everyone's fall bucket list. Located only 80 minutes outside New York City in Sussex County, New Jersey, Crystal Springs Resort offers a quick getaway to enjoy fall foliage. Are any of these new offers or experiences on your bucket list?