Passport Heavy's founder and CEO Jubril Agoro has found the key to living and breathing the digital nomad life for more than 10 years, from gaining more than 240,000 subscribers on his travel and lifestyle channel on YouTube, having his work shown on NoireTV, owning a thriving marketing education company and co-founding a financial education institution, Live Richer Academy.
Through trial and error, Agoro figured out the science and perfect combination of hard work and dedication with a side of fun and adventure to live the remote lifestyle many dream of. As the COVID-19 pandemic struck the in-office workforce in 2020, employees worldwide have learned their jobs can be performed from their home office or by the pool. For those looking to maintain the digital lifestyle, Agoro has these tips to keep you on track to freedom from the mundane office anyone can adopt.
"First, take a breath. This is going to be a whole new world," Agoro suggested. "Don't be one of these people that hops around week after week especially when you are trying to work." To be in the right mindset to work remotely, you must be disciplined to work and not be distracted by the novelty of a new location. Agoro suggests buying into a monthly Airbnb rental where it is easier to get into a routine of work and travel. "There is a big difference between a vacation traveler and someone who's a digital nomad"
Secondly, look at the logistics of your travel and work lifestyle. This includes a rental property with space to focus on work, a reliable phone and a place with good WiFi connection, whether that be in your rental or at a local coffee shop. XE is an app Agoro suggests to use to quickly figure out currencies wherever you are in the world. To communicate, download WhatsApp. This app allows remote workers the freedom to interact with people from any country without running the risk of international charges or having cellular service turn off as you move from country to country. Earn cheaper flights by becoming loyal to one airline. The more you travel, the cheaper future flights will be. "A lot of people might see me flying first class or business class and they look up the prices and think, 'oh my God that flight is $5,000'," said Agoro. "Ninety-five percent of the time, I did not pay that price. I'm using miles that I've earned"
The last two tips are to research new areas before moving there and becoming part of the community. Agoro points out how people see the Instagram highlights and forget that while working for travel, you are still working. Researching an area before committing to living there is huge to know what you are getting into. Is the area safe? Is it more than just an Instagram-worthy location? What is the community truly like and how will you contribute and become part of it? These are the questions that need to be answered. Once you have your answers, the choice can become clear.
For more tips on living the digital nomad lifestyle, visit Jubril Agoro's website  or PassportHeavy on Youtube.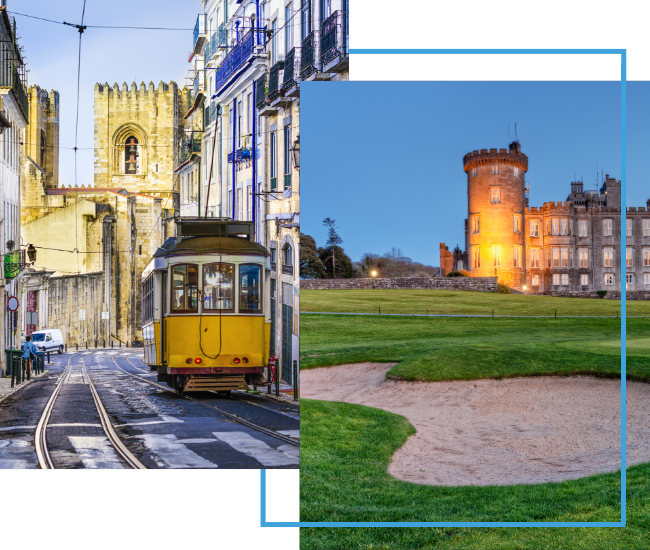 FX Excursions
FX Excursions offers the chance for once-in-a-lifetime experiences in destinations around the world.
Explore Excursions
Pleasant weather, autumn foliage and vibrant flowers are among the many delights awaiting nature lovers at botanical gardens and arboretums across the United States. However, some of these green spaces take on additional color this month and through Halloween when enterprising gardeners, landscape architects, management and other creative minds cast a spell with themed environments running the gamut from spooky to utterly bewitching.
Sponsored Content
From the moment you step onboard Air Tahiti Nui's Tahitian Dreamliner, you will be transported to The Islands of Tahiti. The French Polynesian carrier considered every detail to awaken its passengers' senses, creating the feeling you are already on the Islands while 30,000 feet in the air.
For travelers who love all things autumn, Crystal Springs Resort, New York City's closest destination resort, features special offers and experiences to meet the demands of everyone's fall bucket list. Located only 80 minutes outside New York City in Sussex County, New Jersey, Crystal Springs Resort offers a quick getaway to enjoy fall foliage. Are any of these new offers or experiences on your bucket list?