As the calendar rolled into 2020, JetBlue announced plans to become one of the greenest airlines in the sky. Beginning in July, the airline plans to offset carbon dioxide emissions for all its domestic flights.
The airline also announced intentions to use sustainable aviation fuel on its flights from San Francisco International Airport.
Through its partnership with Carbonfund.org, the duo will continue to work on new projects and find new solutions to reduce carbon emissions. Since JetBlue joined forces with Carbonfund.org 12 years ago, the airline helped offset more than 2.6 billion pounds of CO2 emissions.
JetBlue also has developing collaborations in place with EcoAct and South Pole, two other carbon-offsetting partners. With expanded partnerships, JetBlue hopes to offset 15–17 billion pounds of emissions per year, in addition to its numbers with Carbonfund.org.
Other plans include investing in more fuel-efficient aircraft, such as the new Airbus A321neo model (JetBlue has 85) and modifying the air traffic control system to steer flights to destinations using more direct pathways.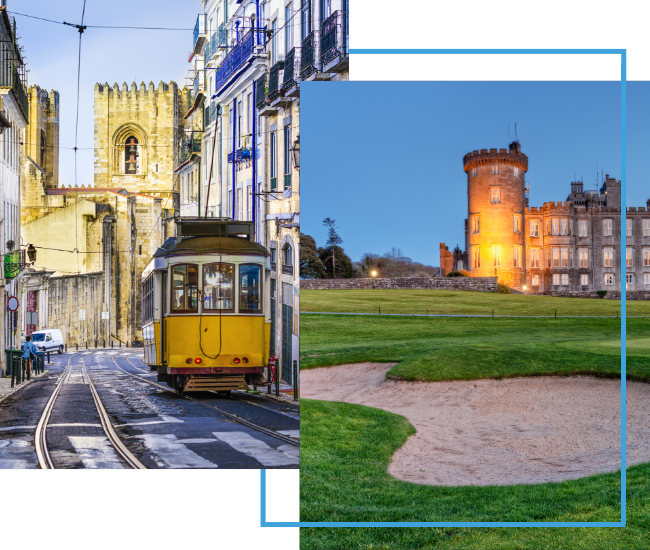 FX Excursions
FX Excursions offers the chance for once-in-a-lifetime experiences in destinations around the world.
Explore Excursions
Pleasant weather, autumn foliage and vibrant flowers are among the many delights awaiting nature lovers at botanical gardens and arboretums across the United States. However, some of these green spaces take on additional color this month and through Halloween when enterprising gardeners, landscape architects, management and other creative minds cast a spell with themed environments running the gamut from spooky to utterly bewitching.
Sponsored Content
Learning more about our readers' travel habits and preferences ensures Global Traveler delivers the content you desire. As the travel industry has adapted and changed over the last few years, it's more important than ever to connect. To best meet your short- and long-term travel content needs, please help us!
For travelers who love all things autumn, Crystal Springs Resort, New York City's closest destination resort, features special offers and experiences to meet the demands of everyone's fall bucket list. Located only 80 minutes outside New York City in Sussex County, New Jersey, Crystal Springs Resort offers a quick getaway to enjoy fall foliage. Are any of these new offers or experiences on your bucket list?