Name: Jae-sung Rhee
Title: President and CEO
Company, city: Seoul Tourism Organization; Seoul, South Korea
Number of employees: 150 in the STO office
Recent project: Launching a Seoul Welcome Kit through our Seoul MICE Alliances program, which includes vouchers for extra services and goods from more than 30 partners
First job: I worked at a shipbuilding company in Masan, South Korea. As I majored in Spanish in my university years, my first project was working on ships for export to Venezuela.
Little-known fact about you: I enjoy playing golf and walking outdoors.
Your Business
What innovations/initiatives do you foresee in the industry over the next years? Over-tourism is becoming an issue around the globe, and Seoul, moving forward, will focus on fair tourism. We are making sure residents and travelers can coexist and equally benefit from visitors spending time in the city. We also see technology like virtual reality allowing travelers to explore and create experiences. We want to be on the forefront of these innovations along with local experts.
Best career advice you've received: If you cannot avoid it, like it and excel at it.
What advice would you give someone starting out in the field? Travel as much as possible; it's important to get a new perspective from a traveler's point of view.
Jae-sung Rhee as a Traveler
Favorite travel memory or story: There are so many it's hard to choose, but in 2008 my trip to Barcelona made a big impression. The architecture was amazing, and the people were charismatic. My favorite food travels have been to Bucharest, Romania, where I tried local delicacies like grilled foi gras and vintage decanted wines that breathed with flavor.
One travel tip you cannot live without: Bring a converter or two; you can never have enough. Also bring emergency medicine in case a cold or headache suddenly occurs on your travels.
Best advice for business travelers: Consult your hotel's concierge for tips on local events and authentic dining experiences. Connect your hobbies with your destinations; I play golf on my trips if time allows and have searched local shops in Europe for LPs and records to take home.
About Seoul Tourism Organization
What events and festivals are coming to Seoul? Seoul hosts more than 200 festivals year-round for travelers to experience. In the spring and summer we offer the Seoul Summer Sale and the Korean K-Beauty Cosmetics Sales, big for travelers looking to do some shopping. In the fall and winter we have the Seoul Lantern Festival and Kimchi Festival; plus, 25 local districts have their own Christmas celebrations.
What can luxury travelers expect from a visit to Seoul? Luxury travelers have access to plenty of Michelin-starred restaurants that put a modern twist on traditional Korean food, and 5-star hotels with spectacular views of not only the city but also its natural beauty, like Namsan Mountain, Bugaksan Mountain and the Han River.
Tell our readers more about your favorite things to do and see in Seoul. There are many outdoor activities for our travelers to experience. I suggest trekking the Walled City, which takes you along green trails and historic sites like Seoul's Hanyang Doseong (Fortress Wall). If you are looking for something more unique, the JongMyo Shrine, a UNESCO World Culture Heritage site, is dedicated to past kings and queens of the Joseon Dynasty, sharing a place steeped in history and a solemn and sacred experience. To look at the rich history of Korean furniture, visit the Korea Furniture Museum, boasting 2,500 pieces set up as they would have been used in daily life. Reservations are recommended for English-language guided tours.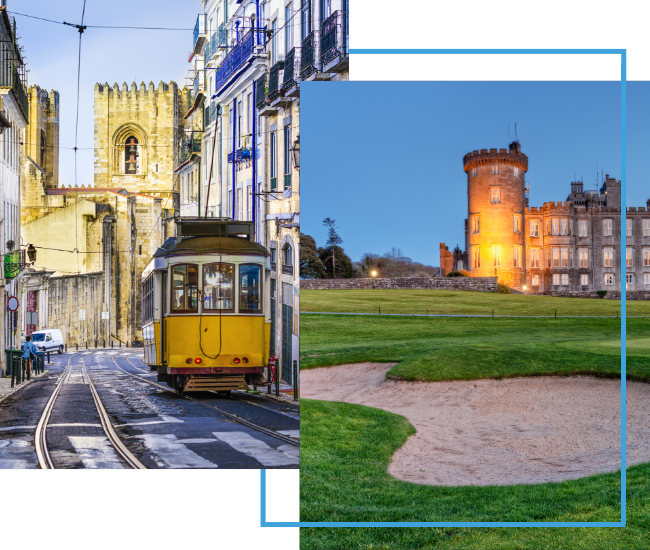 FX Excursions
FX Excursions offers the chance for once-in-a-lifetime experiences in destinations around the world.
Explore Excursions
Less than five years ago the world's first hybrid cruise ship, Hurtigruten Expeditions' MS Roald Amundsen, set sail for Antarctica in November 2019 with 450 passengers. The battery-hybrid-powered ship, named for the first man to cross the continent and reach the South Pole, was built specifically for voyages in polar waters. Its battery-hybrid power reduces the ship's consumption and CO2 emissions by 20 percent compared to equally sized ships.
Sponsored Content
IHG Hotels & Resorts is thrilled to announce the launch of a new mobile product feature for members: IHG Wi-Fi Auto Connect. This feature is now available exclusively in the IHG One Rewards mobile app for both iOS and Android users and will automatically connect IHG One Rewards members to WiFi upon arrival at more than 5,000 IHG hotels worldwide — no separate passwords or log-ins needed. This is in addition to the exciting benefits of being an IHG Business Edge member. IHG Business Edge provides small- and medium-sized businesses access to a user-friendly portal that displays comprehensive spending and savings data while providing the convenience of direct booking with a guaranteed discount.
A few months ago, I flew Polaris business class on a United flight from Dulles (IAD) to Paris (CDG). It was only when I got to my hotel in Paris I realized that I didn't have my iPad or its bag or accessories. Since I had been working on it in the restaurant in the Polaris lounge and then went directly to the gate, I knew I either left it propped up on my table when I packed up or in my business-class seat. But what was the best method to alert the airline about my careless mishap and (hopefully) retrieve it? With spotty data and WiFi, searching for information on my phone was frustrating and slow. Here's what I learned from the anxiety-inducing experience (and unexpected ending) about what to do if you leave something behind on your flight: