The best 5-star hotels wholly personify their location, transforming a vacation into a fully immersive experience. This can be said about many of the ultra-chic, small-scale boutique luxury hotels in Paris built into gorgeous, architecturally significant former homes or apartment buildings. While these fashionable gems embody the fantasy Paris sojourn, InterContinental Paris Le Grand Hotel & Spa can as well, even as it houses 458 suites and rooms. It's worth noting there are also marked advantages to its size (as a stellar spot for destination weddings and business conferences) and central location in the 9th arrondissment.
A stay inside this historic building — by design — is a reminder a well-conceived hotel that's meticulously looked after will forever be relevant. Designed by Charles Garnier, the architect behind the landmark opera house across the street, Hotel Le Grand was part of a complete reconstruction of Paris during the reign of Napoleon III. After decades of political instability, its opening in May 1862 marked a transition into a new golden age. Through a serious of renovations through the years, the sense of optimism put into its creation still resonates 160 years later.
Although keeping history front and center while factoring in up-to-date ambiance and comfort is a challenge — especially with a hotel of this size — architect and interior designer Pierre-Yves Rochon rose and continues to rise to the occasion for the Le Grand since 1985. One can see his attention to detail through the results of his 2014 restoration of the Opera Ballroom and the removal of a false ceiling concealing the glass roof over the lobby, allowing in natural light and thus enhancing the artwork, furniture and architectural details just outside.
In recent years, Rochon collaborated with art consultancy La Photofactory (operated by mother-daughter team Nathalie and Lisa Féra) to further push the aesthetics of the public and private spaces throughout the property into the 21st century.
Rochon's latest accomplishment is the completion of five top-end Signature suites in 2021, designed as private Parisian apartments, each with its own distinctive color palette and contemporary décor. While subtle hints of the original mid-19th-century aesthetic shine through, his approach speaks directly to travelers who would ordinarily seek out those aforementioned small, 5-star boutique properties. At the next tier, suite décor on the first floor can best be described as streamlined "traditional," with tasteful uses of red and gold. The effect is timelessly Parisian, with high ceilings, French door-style windows and small terraces one can walk out on to to appreciate views of Opera Garnier and other nearby landmarks.
Rooms throughout the hotel boast generous storage, lovely marble bathrooms and royally comfortable bedding. The hotel's Café de la Paix is a must-visit on to itself, defying all current hotel restaurant tropes. There is undeniably something special about beginning a Paris stay savoring perfectly executed French classics like plump, garlicky escargot; sole meunière; perfectly cooked filets; filling onion soup; and sublime signature desserts, such as the Norwegian Omelet, said to be a pre-cursor to Baked Alaska, with torched meringue and rum raisin ice cream on a sponge cake base. Investing in the breakfast buffet during at least one day of a stay is worth it, especially with beautifully presented charcuterie, salmon, gourmet cheeses, impeccable baked goods (croissants and pain au chocolat) and a lot of entertaining people-watching … especially on mornings after a destination wedding or business conference.
At press time, the spa was undergoing its own metamorphosis, though guests could take full advantage of the fitness room, as well as Le Bar (for stylish nightcaps) and La Verrière (suited for quieter lunches and small business meetings).
The recently opened Le Club Lounge, exclusively for guests in higher-tier rooms, is as luxurious, bright and well-staffed as one would expect. The friendly, astute reception and concierge staff nicely tie together everything the hotel has to offer all guests. Paris museum passes (worth every penny) are available for sale here, and the concierge crew will cheerfully provide assistance on navigating Place de L'Opera Metro station, a five-minute walk from the front door.
If your stay in Paris is short, Galleries Lafayette Haussmann, occupying three buildings on facing corners (a food emporium, a free-standing men's store and the main locale), located seven minutes on foot from the front door, provides its own lively, self-contained Paris shopping experience. With second-hand shopping in Paris generating an international buzz, there's a whole floor dedicated to "(Re)Store," an eclectic expanse of boutiques specializing in designer resale, vintage and original upcycled fashion.
InterContinental Paris Le Grand Hotel
2 Rue Scribe
75009 Paris, France
tel 33 1 40 07 32 32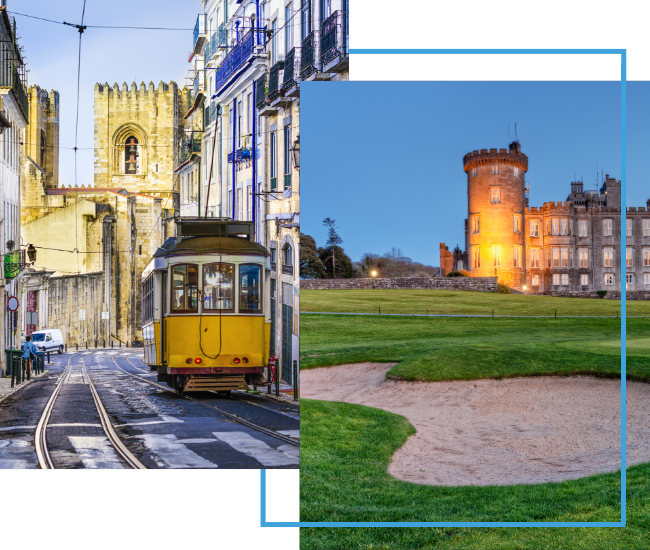 FX Excursions
FX Excursions offers the chance for once-in-a-lifetime experiences in destinations around the world.
Explore Excursions
There is something magical about sipping a glass of local wine while watching the sun slip into the Aegean Sea as the afterglow tinges traditional, white-washed Cycladic houses with glorious shades of rose, purple and gold. Ancient Greeks believed Helios, the Sun God, caused sunsets by driving his fiery chariot into the sea. Standing at water's edge in Mykonos, watching the sky slowly turn from purple to inky black, you almost believe it.
Sponsored Content
Learning more about our readers' travel habits and preferences ensures Global Traveler delivers the content you desire. As the travel industry has adapted and changed over the last few years, it's more important than ever to connect. To best meet your short- and long-term travel content needs, please help us!
The prospect of a post-visit treasure hunting session inside the shops of landmark museums such as the Louvre in Paris, the Uffizi Gallery in Florence and The British Museum in London can be irresistible. However, some of Europe's smaller and more unusual museums boast retail spaces with a surprising "wow" factor, often as well-curated as the galleries.