Autism can present its own unique challenges but should never prevent individuals and their loved ones from exploring the world through travel. Luckily, autism-friendly travel is on the rise. As destinations and service providers discover the importance of inclusivity, each day opportunities grow that cater to the unique needs of the autism spectrum.
Those with autism may find travel daunting, so many airports offer programs designed to lessen stress and anxiety. Miami International Airport, for example, offers an airport readiness and instruction program, MIAair. This dress rehearsal program allows passengers with disabilities to prepare for upcoming trips in a safe and controlled environment. Participants can attend a pre-travel session in which they go through all the steps of an ordinary trip, from checking in to experiencing a mock flight. This teaches travelers what to expect so the big day is a familiar experience.
To help airport staff identify travelers with autism who may need additional time or assistance, England's Gatwick Airport offers an identification system in which passengers receive a lanyard with a sunflower. Gatwick takes things a step further as the first airport to offer a sensory room for travelers who need a quiet, calming space to regroup away from the fast pace of an international airport terminal. The sensory room offers soft surfaces like floor cushions and bean bag chairs, dim lighting and digital wall displays with colorful visual features.
Once travelers arrive at a destination, the supportive services remain important. Beaches Resorts by Sandals checks all the boxes as the first resort company to complete the rigorous Training and Autism Certification through the International Board of Credentialing and Continuing Education Standards. Each employee must undergo 40 hours of autism sensitivity training, and the resorts offer unique touches like friendly pets roaming the grounds and sensory toys and pillows for young guests. Beaches will also introduce a new Sensory Stimulation Guide to help guests familiarize themselves with their surroundings and the services available.
These family-friendly resorts in Jamaica and Turks and Caicos feature an all-inclusive model that incorporates childcare and programs that enhance every aspect of the stay, such as certified autism kids' camps. These programs let little ones interact with other children their age in an environment that fosters social skills, communication and sensory and emotional awareness.
According to the Centers for Disease Control and Prevention, one in 44 children born in 2010 was identified with autism spectrum disorder, while just one in 88 born in 2000 was identified. As these numbers continue to grow, so, too, will the need for inclusive travel options that accommodate all types of travelers. It will be exciting to see the ways in which more companies and destinations adapt to meet those needs.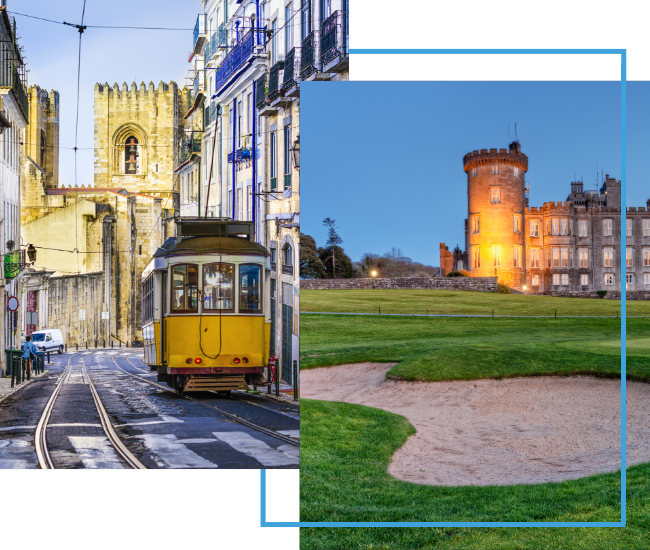 FX Excursions
FX Excursions offers the chance for once-in-a-lifetime experiences in destinations around the world.
Explore Excursions
If fabulous food and beverages are a must-have for any weekend getaway, then look no further than the City of Brotherly Love. Whether your palate has a penchant for vibrant Latin American fare or cozy French cuisine, whether you're an oenophile looking to swirl, sniff and sip your way around the globe or you'd rather sample farm-to-glass cocktails, Philly's got it all this fall. (With the exception of Bolo, which is a short taxi or Uber ride away and definitely worth the trip, the rest of these spots are all within walking distance of each other.)
Sponsored Content
In an increasingly digital and interconnected world, the Global Business Travel Association (GBTA) Convention remains an indispensable platform for business travel industry professionals seeking to make the most of the power of face-to-face connections. Taking place August 13–15 in Dallas, the 2023 GBTA Convention provides the unique opportunity for professionals and companies to join visionaries, thought leaders and industry experts for meaningful networking, cutting-edge insights and inspiring innovation.
From Santoríni to Dubai to New York, some hotels just have that "it" factor that draws visitors far and wide. For some hotels it's their proximity to popular landmarks and attractions, for others it's their amenities. But these hotels have something few can claim: a true room with a view.