It's admittedly easy — with its dazzling lagoon dotted with luxury overwater bungalows shadowed by the peak of Mount Otemanu — for Bora Bora to seduce you when researching a stay in Tahiti.
But on two visits to French Polynesia, I overcame the urge to stay in the predictable honeymoon spot and reaped the rewards by venturing away from the crowds in this archipelago of sublime natural beauty that stretches across 118 atolls and islands and an area of ocean the size of Western Europe.
For an island-hopping itinerary in the Tahitian Islands that takes in some of its most singular experiences, consider setting your sights on the following islands and experiences:
TAHITI ITI
Tahiti, French Polynesia's main island, is where most international flights arrive at the airport in Papeete, the capital. It is often overlooked as nothing more than a stopover by travelers looking to beeline it to neighboring Moorea or Bora Bora.
But intrepid surfers have long had the break and the village of Teahupo'o, on Tahiti Iti (the smaller of Tahiti's two main islands, which include Tahiti Nui) on their radar. One of the heaviest waves in the world breaks just offshore here and will be the scene for the surfing competition in the Paris 2024 Summer Olympics (French Polynesia is an overseas territory of France).
Only professionals ride this expert wave, but just catching a glimpse of it breaking during private wave-watching boat tours with Teahupoo Adventures is a huge thrill. From July to November you can go whale-watching with Tahiti Iti Diving off the coast of Tahiti Iti, too, to spot calves and their mothers. Eavesdrop on whale song, thanks to hydrophones dropped into the crystal-clear waters.
TIKEHAU
Birders, scuba divers and travelers who still want their private island and overwater bungalow (far from the Bora Bora honeymooners) make their way to Tikehau in the Tuamotu Archipelago, about an hour's flight from Papeete.
The ring-shaped coral atoll's pink-sand beaches shimmer against the striking turquoise of the sea as you descend by air. And the chance to see nesting boobies, frigates and terns everywhere is the stuff of birder dreams during a boat trip to L'île aux Oiseaux with Tikehau Ocean Tour. Its owner, a professional free diver, will likely spear you a fresh fish lunch and cook it over hot coals on a remote motu beach while you snorkel in the shallows.
Snorkelers as well as scuba divers slip into the water in Tikehau's lagoon to spot enormous manta rays that wing in from the deep to visit a cleaning station at the edge of an old pearl farm. Smaller fish busy themselves removing parasites and dead tissues from the mantas' gills, and you can just float there and enjoy the show.
HUAHINE
The serene island of Huahine — between Tahiti and Bora Bora in the Society Islands — is home to greenhouses full of vanilla orchids (the island sits at the center of French Polynesia's vanilla production), quiet fishing villages and beautiful beaches. Relaxing comes naturally, but it's worth stepping out with Matairea Lagoon Tour for boat trips in traditional pirogues and hikes to sacred archaeo- logical sites called marae for a deeper dive into Polynesian cultural rituals.
For something surprising, book a tour to see (and even hand-feed) sacred blue-eyed eels in the village of Faie. The creatures, which many locals believe are a gift from the gods, can grow more than 6 feet long and live below a bridge in fresh water that lore says they brought to the town.
LODGING
A collection of thatch-roof bungalows fronting a white-sand beach and lagoon beckon on Huahine's idyllic south coast.
52Q6+397, Huahine, French Polynesia $$$$
Overwater bungalows set on a private motu (islet) in Tikehau front an uncrowded lagoon, with kayaks available when you're ready to paddle out and private boat tours on standby, plus birding and scuba diving.
Tikehau Atoll, Tuherahera, Motu Kahia, Tikehau, French Polynesia $$$$
With views of the ocean and mountains, this boutique lodge in the hills above Teahupo'o village and surf break offers bungalows with one or two bedrooms and private hot tubs overlooking spectacular scenery.
5P4M+P6W, Taiarapu-Ouest, Tahiti, French Polynesia $$$
DINING
Huahine Yacht Club
This favorite sunset spot with picnic tables on the beach in Huahine's main town, Fare, makes a delicious poisson cru. Tahiti's traditional dish, it's made with fresh raw fish (usually tuna), coconut milk, vegetables and a squeeze of citrus.
7XP7+FGF, Huahine, French Polynesia $$–$$$
This delightful fine-dining option in Papeete serves great seafood and meats from a menu that riffs on French and Polynesian flavors (dishes like foie gras spiked with Tahitian vanilla).
BP 343 Papeete, Tahiti, French Polynesia $$$–$$$$
With tapas and excellent cocktails, this contemporary Papeete spot is a favorite for an apéro or full meal, with plenty of vegan and vegetarian options, too.
Papeete, Tahiti, French Polynesia $$$–$$$$
INFO TO GO
The only international airport in the Islands of Tahiti is located in Papeete on the main island of Tahiti Nui. Several international airlines offer direct service to Fa'a'ā International Airport from the United States, Canada, Japan, New Zealand, Australia, France and Chile. Domestic airlines Air Tahiti, Air Moana and Tahiti Nui Helicopters, as well as charter flights, carry travelers to Tahiti's many other island destinations, although some remote islands only see a few small passenger flights per week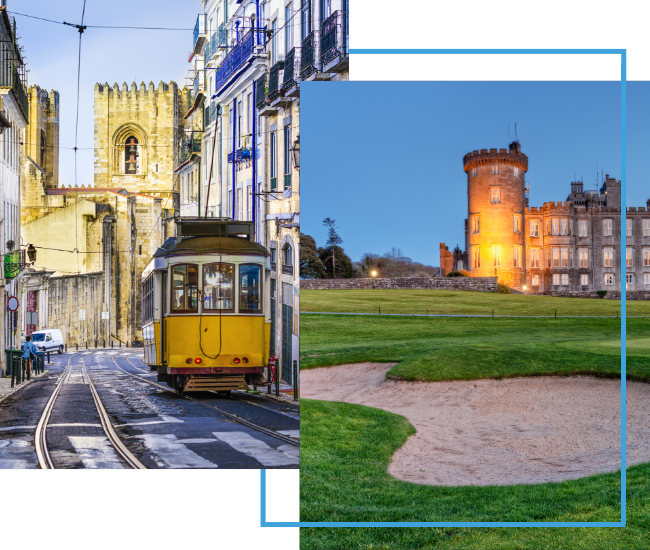 FX Excursions
FX Excursions offers the chance for once-in-a-lifetime experiences in destinations around the world.
Explore Excursions
The Perelman Performing Arts Center (PAC NYC), the cultural cornerstone and final public element of the World Trade Center site, opened this September.  The new performing arts center in Lower Manhattan provides a dynamic home for the arts, serving audiences and creators through flexible venues enabling the facility to embrace wide-ranging artistic programs.
Sponsored Content
Many small- and medium-sized businesses face time and budget constraints when organizing corporate hotel travel for employees. To address this problem, IHG® Business Edge emerged as a cost-free business travel solution for small- to medium-sized enterprises, offering travel managers exclusive access to enticing perks, handpicked educational resources and comprehensive company travel metrics. IHG Business Edge connects our loyal customers to our portfolio of 5,800 hotels and resorts across 18 brands in more than 100 countries.
Whether you call secondhand fashion treasure troves "thrift stores," "fripperies," "charity shops," "vintage boutiques" or something else, shifting the paradigm from "old clothes" to "new finds," you may find the best, most conversation-starting souvenirs inside these shops and neighborhoods located in the world's most fashionable cities and a few unexpected places.