Doha's Hamad International Airport offers endless opportunities for shopping, dining and relaxation for both arriving and departing travelers. With technology, travel trends and expectations constantly changing, the airport continues to evolve to keep up with the times.
Recently, HIA announced the launch of next-generation WiFi service powered by Cisco technologies to enhance the passenger experience. The high-speed connectivity will help passengers easily connect with family, friends and business contacts. The airport conducted design studies to achieve seamless WiFi coverage from curbside to aircraft, paying special attention to the terminal areas where passengers spend the majority of their time at boarding gates, shopping areas and food courts.
The high-performance wireless connectivity across the airport will lay the foundation for enhanced operations and better insights to ensure the best experience for travelers. With the partnership, Hamad will better understand how passengers move through the airport and how traffic flows.
In November 2022 Hamad International Airport unveiled its airport expansion project which will help enrich passengers' experiences and transform the airport into an extraordinary destination. The project expansion allows travelers to seamlessly connect from one area to another while exploring all HIA offers. Discover new flavors while dining, explore the stunning art collections and wander through the luxurious retail shops. The project will also greatly reduce waiting times for passengers with the new Transfer Hall C in Concourse C. The new level of security, customer service and efficiency will allow passengers to arrive and depart stress-free.
Along with the terminal expansion, HIA built a second airport hotel, Oryx Garden Hotel. Located in the North Plaza, the 100- room property focuses on sustainability and features elegant guestrooms and suites with twin- to king-sized beds.
Passengers will enjoy relaxing and unwinding before flights at four new airport lounges: Al Mourjan Business Lounge – The Garden, Gold and Platinum Lounge, Oryx Lounge and the Al Maha Lounge – North.
Travelers seeking total tranquility will revel in the newly unveiled ORCHARD, at the center of the terminal expansion and bathed in natural light. The indoor tropical garden boasts a beautiful water feature and a variety of flora including more than 300 trees and 25,000 plants from sustainable forests around the world.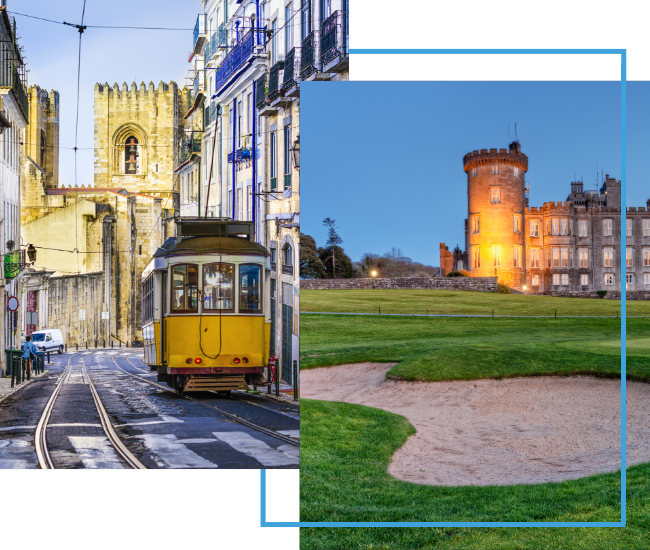 FX Excursions
FX Excursions offers the chance for once-in-a-lifetime experiences in destinations around the world.
Explore Excursions
There may not be snow in Los Angeles this season, but Waldorf Astoria Beverly Hills is certainly full of the holiday spirit, with Christmas, Hanukkah and New Year's events happening in the hotel's gorgeous event spaces.
Sponsored Content
Whether it's the people, the craic (fun) or the coasts, travelers always find something to love about the island of Ireland. What fills your heart?
Looking for fun things to stuff into the toe of a few holiday stockings? Here are some great choices: