Planning your next autumn adventure? Whether that entails kayaking a remote mountain river or a walking tour of your favorite European capital, here are some great travel finds to bring along:
ScanFast Backpack 2.0
Organizational challenges when packing your electronics? Here's a great solution: The ScanFast Backpack 2.0 from Mobile Edge is a smart-looking carrier with enough pockets, pouches and zippered compartments to keep everything you need sorted and within easy reach. Plus, it's crafted from GRS-certified rPET materials — the majority of which are derived from recycled water bottles — and is lightweight, scratch-resistant and water-repellent. Even better, when you reach the airport security checkpoint, you can leave your laptop safely stowed inside, thanks to new technology that allows TSA agents viewing access to your device. The computer space easily accommodates laptops measuring up to 17.3 inches and MacBooks up to 17 inches. Innovative features geared to keep travelers comfortable include padded shoulder straps, lockable zippers, an ergonomic cool-mesh back panel and a rubberized handle. There's even a media pocket fitted with a sound port for your headphone and external USB ports. All Mobile Edge bags come with a lifetime guarantee.
Capacity Mobile Charger
To keep your device batteries up to capacity, stash the 24000 mAh Capacity Mobile Charger from CORE Gaming inside. Light and transportable, this compact charger has four outputs, including a built-in AC outlet. Efficiencies include the ability to increase a laptop's battery life by double or keep a smartphone charged for a week.
COR Surf Waterproof Drybag
If your plans include a watery destination, bring along the COR Surf 25L Waterproof Drybag. If your canoe tips or the bag goes overboard, it floats. The embedded reflective strips can help you find it in the darkest of lagoons or alert others to your presence if you're hiking or cycling after the sun goes down. Features include fun colors, sonic-welded seams, padded ergonomic shoulder straps and roll-top closures. Inside, a padded sleeve perfectly keepis camera or computer equipment dry.
NOMATIC Navigator Collapsible Tote
Stash away a NOMATIC Navigator Collapsible Tote 28L. Empty, it takes up almost no space, but opens to accommodate a morning of shopping at the farmers market or souvenir-gathering at the portside craft market. Features include a zippered top, water bottle pocket, mesh zipper pocket and a handy slip pocket. The luggage pass-through strap makes it easy to add to your carryon.
All-Natural TREK Insect Repellant
If you plan to hike, camp or lounge in a field to gaze up at the night sky, you'll want to have something on hand to keep the bugs at bay that doesn't involve spraying yourself or the world around you with scary chemicals. The new All-Natural TREK Insect Repellant from Lemongrass Farms not only protects you from insects but is also made of 100 percent natural, bio-based ingredients including lemongrass, cedarwood, peppermint and geranium essential oils. No synthetic fragrances or preservatives are used, and the gentle, plant-based moisturizers keep your skin happy. There are no flammables, and it's manufactured with Continuous Spray BOV can technology, allowing you to apply it from an upside-down position.
Manta Sleep Mask
If the starlight spilling through the windows of your cabin keeps you awake — or you're boarding a long flight — pack the Manta Sleep Mask. Unlike those slip-down, sideways, light-coming-through-the-cracks eye masks you might be used to, the Manta Sleep Mask provides complete blackout coverage and an individualized fit, placing zero pressure on eyelids or lashes. Comfort features also include super-soft, breathable cotton and fleece material and complete adjustability for your individual facial features.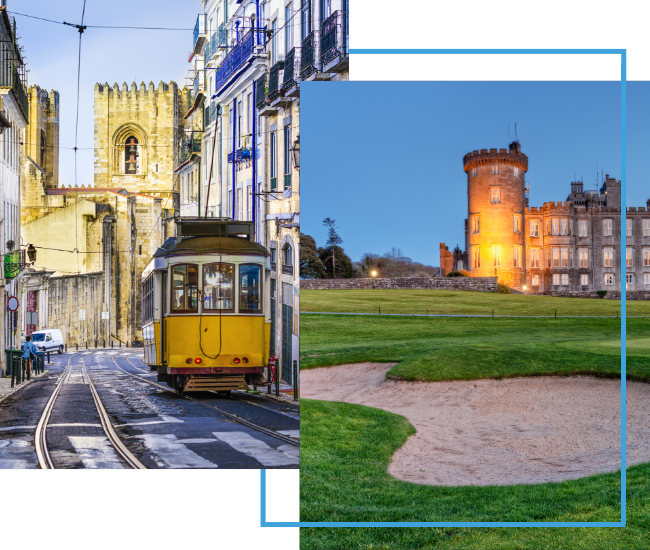 FX Excursions
FX Excursions offers the chance for once-in-a-lifetime experiences in destinations around the world.
Explore Excursions
More than 22 million visitors pour into Bangkok each year, adding to the roughly 11 million residents of the Thai capital famous for its bustling streets. Packed with food carts, markets and cultural spectacles, life in Bangkok is unusually defined by its vibrant street scene, both day and night. That means you don't necessarily need a solid plan when heading out on any given evening.
Sponsored Content
The Islands of Tahiti are among the most beautiful and sought-after vacation destinations in the world. The endless images of overwater bungalows with Bora Bora's majestic peak towering over waters of every shade of blue have an intrinsic pull. But with 118 islands and atolls to explore, there is so much more to this spectacular region of the Pacific.
As another phenomenal year of travel comes to an end, it's time, as always, for Global Traveler to celebrate and award those who do it best as we announce the 2023 winners of the GT Tested Reader Survey awards. But that's not the only cause for celebration here: We've hit another major milestone, as this marks our 20th year honoring the best of the best inn world of travel!