For the 11th consecutive year, Global Traveler honors the best of the best in the industry, naming 2021's Airline of the Year and Hotel of the Year.
As technology and the travel industry continue to evolve, every travel provider makes adjustments to satisfy the needs and wishes of travelers, striving to be the best.
With travel restrictions lifting, we see domestic and international travel picking up, but companies within the industry still take the necessary precautions to create a safe, healthy and welcoming environment for guests and employees alike.
This year we honor Delta Air Lines and Kimpton Hotels & Restaurants, two brands leading the industry in the latest technology, trends and more, as well as continuing to ensure the safety and well-being of their guests and staff.
To award the prestigious honor each year, a select group of Global Traveler staff and Advisory Board members choose the winner through a series of considerations and factors. They take a look at each nominee's financial information, performance records, loading and boarding time, safety procedures, onboard menus and overall image as a brand.
DELTA AIR LINES | AIRLINE OF THE YEAR
It all started in 1925 when Huff Daland Dusters, the predecessor of Delta, was founded in Macon, Georgia, before moving to Monroe, Louisiana, a few months later. Huff Daland was the first commercial agricultural flying company, and with 18 planes it became the largest privately owned fleet in the world. Later, Daland operated the first international mail and passenger route on the west coast of South America for Pan Am subsidiary Peruvian Airways.
Three years later, C.E. Woolman bought the company and renamed it Delta Air Service after the Mississippi Delta region. In 1929 Delta operated its first passenger flight from Dallas, Texas, to Jackson, Mississippi, with stops in Shreveport and Monroe, Louisiana. Service soon expanded to Birmingham and Tuscaloosa, Alabama, and Meridian, Mississippi.
Eventually, Delta Air Lines grew larger, expanded internationally and provided more services. Since the beginning, Delta has led the industry in everything from COVID-19 protocols to the latest technology in apps, aviation and more.
Delta most recently committed investment in net-zero aviation through the Aviation Climate Taskforce — a new nonprofit organization founded to tackle the challenge of eliminating carbon dioxide emissions in aviation, with the goal to accelerate breakthroughs in emerging decarbonization technologies by 10 years or more.
"We're still too far from real, scalable solutions to clean air travel. We need SAF [Sustainable Aviation Fuel] to be just as accessible as oil, and new engine technologies to come to market exponentially faster, if we are going to meet industry goals," said Amelia DeLuca, managing director of sustainability, Delta.
Not only does Delta Air Lines focus on becoming more sustainable, the airline also strives to shine in inclusion, diversity and equality. Delta Air Lines provides 1,000 shares of stock to the "One Stock. One Future." initiative that helps support Black and Latinx students across the United States as part of a joint initiative aimed at setting youth on a path to financial independence and closing the country's wealth gap. Goal setter and philanthropist Robert F. Smith, founder, chairman and CEO, Vista Equity Partners, leads the "One Stock. One Future." initiative.
The program, which calls on Fortune 1000 companies to collectively donate 1 million shares of stocks, kicked off in October by gifting five shares of stock to 2,900 students, educators and staff members at Eagle Academies for Young Men, a network of public, all-boys schools serving young men of color in New York City and Newark, New Jersey.
KIMPTON HOTELS & RESTAURANTS | HOTEL OF THE YEAR
Launching in San Francisco more than three decades ago, Kimpton Hotels & Restaurants has a few firsts under its belt. The San Francisco property was the first boutique hotel and restaurant company in the United States, thanks to founder Bill Kimpton. The hotel initiated the idea of offering guests a place that felt more like a beautiful, livable and stylish home than a big hotel — an idea later adopted by many hotels and brands around the world.
Since then, Kimpton adapted to the times and now boasts more experience turning historic, stunning buildings into unique hotels than any other brand. The focus on modern adaptation extends to its social values as well, with all Kimpton properties earning Green Key and IHG Green Engage certification and committing to other sustainable practices across the country.
Now under the IHG umbrella, the Kimpton brand is going global while leading the way in individually designed, positioned boutique hotels and restaurants that provide guests with unique experiences and properties. The brand makes travelers feel genuinely cared for through thoughtful perks and amenities, inventive meetings and events, bold and playful design and excellent guest service.
Recently, Kimpton Hotels & Restaurants landed on the 2021 FORTUNE 100 Best Companies to Work For list, based on employee feedback and workplace culture. This announcement marks 12 years of the brand's recognition on the prestigious list. This honor is a testament to Kimpton's award-winning culture of inclusivity and heartfelt care that encourages every employee to bring their authentic self to work.
"Our people are hired for their heart, intuition and authenticity, and I believe wholeheartedly that they are what make Kimpton a best-loved boutique hospitality brand around the world," said Mike Defrino, CEO, Kimpton Hotels & Restaurants.
Today Kimpton Hotels & Restaurants remains dedicated to bringing new and innovative activities, offers and more to its guests. The brand continues to open new properties around the world perfect for every type of traveler, families included.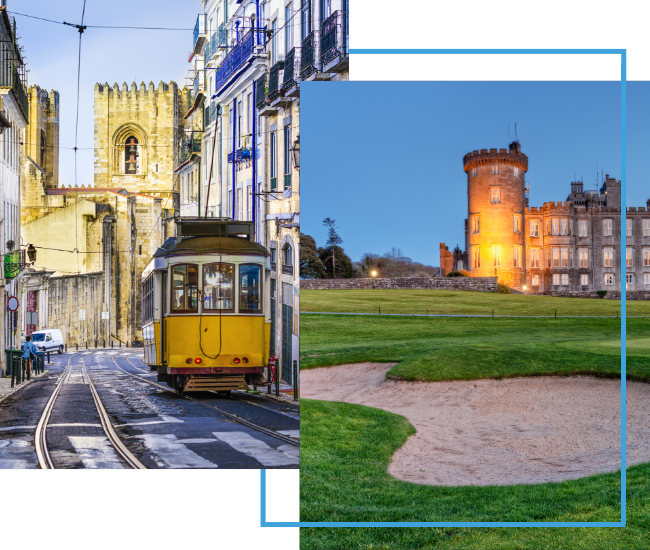 FX Excursions
FX Excursions offers the chance for once-in-a-lifetime experiences in destinations around the world.
Explore Excursions
Did the new film Oppenheimer rouse your interest in the nefarious world of international espionage? You can go straight to the real-life setting for covert actions this November (Nov. 10–12), when La Fonda on the Plaza in Santa Fe hosts a specially themed "Spies, Lies and Nukes" weekend. The hotel actually served as the retreat location for Manhattan Project scientists, who stayed at La Fonda on the Plaza to take a break from the stress of their work. During the weekend, the property's La Fiesta Lounge will make a tasty nod to those days by serving up a special Atomic Martini.
Sponsored Content
IHG Hotels & Resorts is thrilled to announce the launch of a new mobile product feature for members: IHG Wi-Fi Auto Connect. This feature is now available exclusively in the IHG One Rewards mobile app for both iOS and Android users and will automatically connect IHG One Rewards members to WiFi upon arrival at more than 5,000 IHG hotels worldwide — no separate passwords or log-ins needed. This is in addition to the exciting benefits of being an IHG Business Edge member. IHG Business Edge provides small- and medium-sized businesses access to a user-friendly portal that displays comprehensive spending and savings data while providing the convenience of direct booking with a guaranteed discount.
Ever want handcrafted martinis and freshly shucked oysters delivered straight to your room? The Read House's New Martinis & Pearls service has you covered. Shining in 1920s-themed decor, the historic hotel in the heart of Chattanooga offers a true Gatsby-esque experience, now further elevated with this upscale amenity. Guests can now indulge in their perfectly chilled martini, made to order, and "pearls" (oysters) in the comfort of their room.