Global Traveler, the only magazine for frequent luxury travelers, announces Singapore Airlines as the 2022 Airline of the Year and Waldorf Astoria Hotels and Resorts as the 2022 Hotel of the Year. This marks the 12th year Global Traveler has awarded Airline and Hotel of the Year nods.
Singapore Airlines celebrates 75 years of service alongside its Airline of the Year nod. The airline boasts a long history of accolades, superlatives and forward-thinking innovation. Among some of its achievements, Singapore Airlines was the first to launch audio and visual on-demand systems for all classes of service, and the first to fly the Airbus A350.
Waldorf Astoria Hotels and Resorts' illustrious history dates back to 1893, when New York City's Waldorf-Astoria stood as the pinnacle of luxury. Today, the brand looks to make its Australia debut in Sydney, and its Vietnam debut in Hanoi, both coming in 2025, among others. Each new property continues to honor the brand's heritage by keeping personalized, elegant service at its core.
"Through the best and worst of times, Singapore Airlines and Waldorf Astoria Hotels and Resorts remain as icons of the travel industry — really setting the standards as leaders in aviation and hospitality," said Francis X. Gallagher, publisher and CEO, Global Traveler. "It's an honor to recognize these two superstars, as they truly deserve all the accolades and awards. Congratulations, we can't wait to see what's in store for 2023."
To award the prestigious honor each year, a select group of Global Traveler staff, Advisory Board members and those on our subscriber Globility Board choose the winners through a series of considerations and factors. Pertinent information considered included financial data, occupancy rates, load factors, on-time figures, safety records and menus, as well as independent research. Once an airline or hotel is selected, it is ineligible to participate for three years.
The winners will be feted at a celebration Dec. 6, at The Ritz-Carlton, Los Angeles. For more information on Singapore Airlines and Waldorf Astoria Hotels and Resorts, check out the December issue of Global Traveler. For more information about Global Traveler, visit globaltravelerusa.com.
About Global Traveler
With nearly 550,000 readers, Global Traveler connects brands with U.S.-based frequent, affluent travelers. According to MediaMark Research (Gfk MRI), GT readers have an average net worth of $2 million and 50 percent are CEOs and owners of companies. Our readers average nine domestic flights per year and 93 percent travel internationally on a regular basis (11 round-trips in the last three years), mostly in first and business class. More than 55 percent stay in 4- and 5-star hotels, at an average 60 nights per year. Three special editions — Leisure Lifestyle Edition, Global City Guidebook and Class Act Guide — complement monthly issues. Each year, Global Traveler awards the GT Tested Reader Survey awards and the Leisure Lifestyle Awards.
About globaltravelerusa.com
globaltravelerusa.com offers unique daily content catering to the lifestyle and travel interests of premium travelers who fly all over the world for business and pleasure. A host of positions, including banners, sponsored content and specialty takeovers, are available. Other digital editorial e-newsletters include eFlyer, On the Road with Global Traveler slideshow, GT Week in Review and Issue Preview. Custom e-newsletters, such as Publisher's Picks, GT on the Go and Premium eDeal, are available for advertisers.
About FXExpress Publications, Inc.
FXExpress Publications, Inc., based in Yardley, Pa., is a privately held company publishing Global Traveler, globaltravelerusa.com, FX Excursions, eFlyer and several annuals. WhereverFamily LLC publishes whereverfamily.com and its related brands, and Trazee Travel, LLC publishes trazeetravel.com. FXExpress Publications, Inc. awards the annual Industry Leader Awards.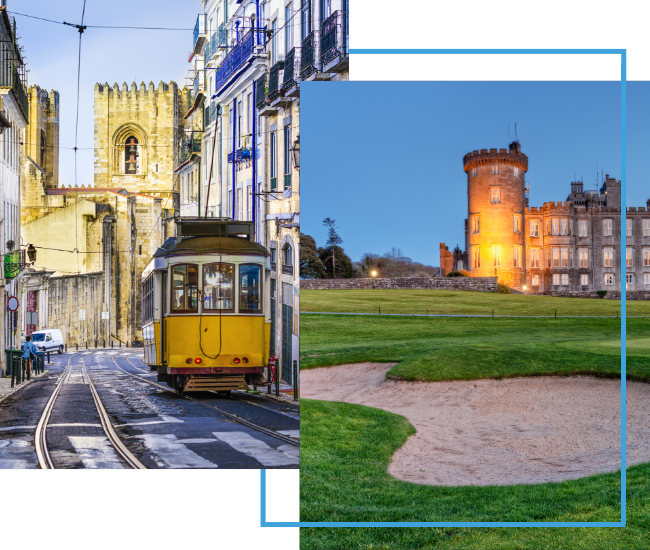 FX Excursions
FX Excursions offers the chance for once-in-a-lifetime experiences in destinations around the world.
Explore Excursions
One thing  surprising about the Prince Edward Island capital is its abundance of shops specializing in affordable, fashion-forward jewelry rendered in sterling silver, vermeil, 14K gold and semi-precious stones. Whether you prefer delicate pieces or bold wearable art, you can be assured the pieces for sale are inspired by the maritime island setting and, therefore, specific to the place where they are created. Here are a few shining, woman-owned examples:
Sponsored Content
The Global Business Travel Association (GBTA) believes business travel is a fundamental force for good and brings the industry together to connect, innovate and set new standards. With members from across the globe, GBTA engages the many voices of business travel to build a collective future, providing a platform for buyers and suppliers to come together, connect with peers, grow their network and shape the future of the industry.
Norway, a haven for visionary artists, architects and designers, showcases an exceptionally diverse array of cultural attractions. This year, the country commemorates exciting milestones and unveilings captivating enthusiasts of the arts, from iconic scenic routes to new museums to gallery openings. Up Norway features these new offerings in personalized itineraries catered to aesthetes.