Name: Ginger Evans
Title: Commissioner
Company, city: Chicago Department of Aviation; Chicago, Ill.
Number of employees: 1,350
Recent project: We had a successful vote for the nighttime rotation of flights, the first change in night flights in 20 years.
First job: I gave baton-twirling lessons in junior high for $1 a lesson.
Little-known fact about you: I am an accomplished pianist.
Your Business
Essential business philosophy: Move on all fronts with a smile on your face and engage people.
Best way to keep a competitive edge: Look forward — two generations ahead of where we are now. I believe there will be a time when non-travelers won't be able to enter the airport at all, and I'm thinking of ways now to manage that future.
Yardstick of success: The ease of connectivity through the airport, the cost service and the benefits to the citizens of Chicago
Ginger Evans as a Traveler
What is the most important item you take when traveling? Comfortable walking shoes, as I always try to get out and engage with people.
How do you spend your time on board? Reading and drinking Champagne
What is your favorite restaurant in the world? Dulce Patria in Mexico City's Polanco neighborhood; it's amazing, and we go back time and time again. In Chicago, it's Seven Lions. What is your favorite destination in the world? Florence, Italy
About Chicago Department of Aviation
Tell our readers about new routes launching from Chicago O'Hare International Airport this year and in 2017. China Eastern Airlines started daily service from ORD to Shanghai, and EVA Air launches service to Taipei this year. There's a lot of interest from and to China, with a goal to grow the number of passengers served from 2 million to 5 million by 2020. Frontier will begin new flights to destinations including Puerto Vallarta and Cabo San Lucas. We also welcomed service from Icelandair.
What's in store for airport concessions and amenities in the near future? In the last 10 months, we've upgraded 23 concessions throughout the airport. We opened a Summer House Santa Monica restaurant with Lettuce Entertain You in March, and the Publican Tavern opened in July. The goal is to add more local and fresh grab-and-go near gates. I've been working on developing a new, refrigerated cart that will travel to more obscure airport gates to offer food for purchase to travelers waiting for their flights.
What does the Chicago O'Hare of 2021 look like for frequent travelers? It's transformed, with some parts of the airport barely recognizable. The new Group VI runway opens in 2020. There will be an improved, more efficient airfield; major new terminal facilities; and new terminals underway. Enabling projects to build terminals for the future are happening now. The airport of the next 5 or 10 years must feature different, improved technology, with different security measures and terminal configurations.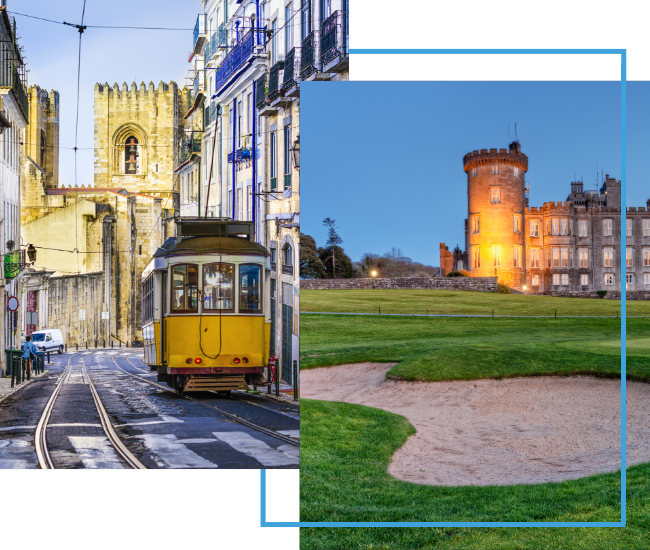 FX Excursions
FX Excursions offers the chance for once-in-a-lifetime experiences in destinations around the world.
Explore Excursions
Less than five years ago the world's first hybrid cruise ship, Hurtigruten Expeditions' MS Roald Amundsen, set sail for Antarctica in November 2019 with 450 passengers. The battery-hybrid-powered ship, named for the first man to cross the continent and reach the South Pole, was built specifically for voyages in polar waters. Its battery-hybrid power reduces the ship's consumption and CO2 emissions by 20 percent compared to equally sized ships.
Sponsored Content
From the moment you step onboard Air Tahiti Nui's Tahitian Dreamliner, you will be transported to The Islands of Tahiti. The French Polynesian carrier considered every detail to awaken its passengers' senses, creating the feeling you are already on the Islands while 30,000 feet in the air.
A few months ago, I flew Polaris business class on a United flight from Dulles (IAD) to Paris (CDG). It was only when I got to my hotel in Paris I realized that I didn't have my iPad or its bag or accessories. Since I had been working on it in the restaurant in the Polaris lounge and then went directly to the gate, I knew I either left it propped up on my table when I packed up or in my business-class seat. But what was the best method to alert the airline about my careless mishap and (hopefully) retrieve it? With spotty data and WiFi, searching for information on my phone was frustrating and slow. Here's what I learned from the anxiety-inducing experience (and unexpected ending) about what to do if you leave something behind on your flight: