FXExpress Publications, Inc., the company behind Global Traveler, Trazee Travel and WhereverFamily, announces the appointments of Amanda Jones and Maria Angeles as account executives.
Born and raised on the West Coast, Jones set off for Florida in January 2021, and will now represent the FXExpress brands in Sarasota. Jones graduated from University of Nevada Las Vegas with a Bachelor of Arts in Philosophy in winter 2018. Prior to transitioning to the magazine publishing industry, she worked for a major U.S. book retailer doing merchandising and book-buying management. She looks forward to the opportunities she will have to meet clients from all over the world and to building strategic relationships with them.
Jones currently resides with her fiancé and their rescue chiweenie, Arthur. She spends her free time reading, writing, trying new foods and observing the birds of the Gulf Coast.
Maria Angeles built her career in travel, crafting marketing strategies and strong partnerships across the industry. She joins FXExpress Publications, Inc., as the account executive for the West Coast and Asia. As a member of Millennials in Travel since 2014 and volunteer with Tourism Cares, she thrives in blending her interests.
Born in Mexico City, raised in Los Angeles and as a graduate of the University of California, Santa Barbara, she fueled her love of traversing the world with a degree in International Relations and Sociology. Currently, Angeles is finishing her MBA with the University of Illinois, Urbana-Champaign. As a true West Coaster, based in Los Angeles, Angeles and her partner enjoy exploring California's coast on two wheels, finding the latest food event, tasting the great wines of the world and trying new recipes to pair.
"We are pleased to welcome Amanda and Maria to the family," said Francis X. Gallagher, publisher and CEO. "Both bring the drive, skills and passion we know will help us drive sales and strategies as we see a return to normal travel patterns. Both will be valuable assets to our team."
For more information about Global Traveler, visit globaltravelerusa.com. For more information about Trazee Travel, trazeetravel.com. And for more on WhereverFamily, please visit whereverfamily.com.
About FXExpress Publications, Inc.
FXExpress Publications, Inc., based in Yardley, Pa., is a privately held company
publishing Global Traveler, globaltravelerusa.com, FX Excursions, eFlyer USA, eFlyer Asia and several annuals. WhereverFamily LLC publishes whereverfamily.com and its related brands, and Trazee Travel, LLC publishes trazeetravel.com.
About Global Traveler
With nearly 550,000 readers, Global Traveler connects brands with U.S.-based frequent, affluent travelers. According to MediaMark Research (Gfk MRI), GT readers have an average net worth of $2 million and 50 percent are CEOs and owners of companies. Our readers average nine domestic flights per year and 93 percent travel internationally on a regular basis (11 round-trips in the last three years), mostly in first and business class. More than 55 percent stay in 4- and 5-star hotels, at an average 60 nights per year. Four special editions — Leisure Lifestyle Edition, Global City Guidebook, Class Act Guide and The Trazee Book — complement 12 monthly issues. Each year, Global Traveler awards the GT Tested Reader Survey awards, the Leisure Lifestyle Awards and the Wines on the Wing awards (business- and first-class wine survey). globaltravelerusa.com offers unique daily content catering to the lifestyle and travel interests of premium travelers who fly all over the world for business and pleasure. A host of positions, including banners, sponsored content and specialty takeovers, are available. Other digital editorial e-newsletters include eFlyer USA; eFlyer Asia; On the Road with Global Traveler slideshow; and This Month's Issue. Custom e-newsletters, such as Publisher's Picks, GT on the Go and Premium eDeal e-newsletters, are available for advertisers.
About trazeetravel.com
trazeetravel.com targets the sought-after under-40 traveler. A network of journalists updates travelers daily with content on subjects of unique interest to this demographic, focused on products, tips, reviews, events, Top 5 listicles, Under $100 day guides and trends covering a wide range of topics. Trazee Travel is the ultimate source of information for this group of intrepid young travelers. According to MediaMark Research (Gfk MRI), Trazee readers average six foreign trips every three years, with more than 90 percent holding passports. Traditional banner advertising is complemented with sponsored content and creative digital marketing, including Trazee on the Go and sponsored html newsletters. Editorial newsletters include TrazeeMail and On the Road with Trazee, sent weekly. Each year, trazeetravel.com awards The Trazees, the favorite travel brands as selected by the readers of trazeetravel.com.
About whereverfamily.com
whereverfamily.com is the trusted source for the modern family written by award-winning journalists connected closely to family travel. Updated daily with content unique to today's traveling families, the platform features need-to-know information on planning family trips at any budget for any age group. WhereverFamily will be complemented by creative digital marketing options, including Family on the Go, and html newsletters sponsored by other brands. Family News, a weekly e-newsletter, is sent to a select list of double-opt-in email subscribers. Each year, whereverfamily.com awards the Wherever Awards, the brands selected by the readers as the best in serving families that travel.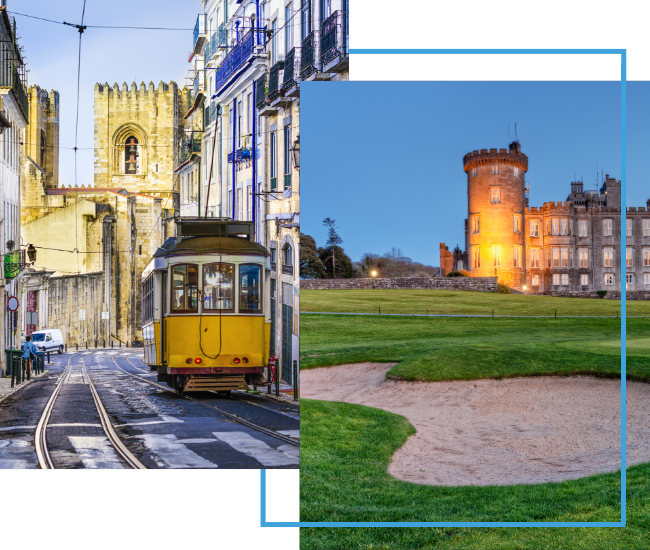 FX Excursions
FX Excursions offers the chance for once-in-a-lifetime experiences in destinations around the world.
Explore Excursions
There is something magical about sipping a glass of local wine while watching the sun slip into the Aegean Sea as the afterglow tinges traditional, white-washed Cycladic houses with glorious shades of rose, purple and gold. Ancient Greeks believed Helios, the Sun God, caused sunsets by driving his fiery chariot into the sea. Standing at water's edge in Mykonos, watching the sky slowly turn from purple to inky black, you almost believe it.
Sponsored Content
Experience the life-changing destination of Greece by exploring its island gems in the Ionian Sea. Scattered off the western coastline of Central Greece, to the south of Peloponnese, the Ionian Islands are an island group comprising large and small islands.
The prospect of a post-visit treasure hunting session inside the shops of landmark museums such as the Louvre in Paris, the Uffizi Gallery in Florence and The British Museum in London can be irresistible. However, some of Europe's smaller and more unusual museums boast retail spaces with a surprising "wow" factor, often as well-curated as the galleries.