Name: Frank Reilly
Title: President
Company, city: Reilly Financial Advisors; San Diego, Calif.
Number of employees: 40
Recent project: Entering the institutional retirement plan space, expanding into our European office and offering free financial education to the masses
First job: I was a dishwasher at a barbecue restaurant when I was 16.
Little-known fact about you: I've taken 20-plus around-the-world flights, and I'm an ordained deacon in the Catholic Church.
Your Business
What innovations/initiatives do you foresee in the industry over the next years? I foresee a major overhaul to the retirement plan business with clearly disclosed fees. Legislation will require a true fiduciary standard, meaning all financial services professionals who advise people on their investments will have to provide advice truly aimed at helping their client, not themselves. We will see a mass injection of heirs unsure how to manage the wealth they've inherited, and there will be a mass exodus of smaller advisors.
Best career advice you've received: Under-promise, over-deliver.
What advice would you give someone starting out in the field? This industry is not what it was when I started 30 years ago. Expect change, and be prepared to operate much differently 30 years from now.
Frank Reilly as a Traveler
Favorite travel memory or story: When my wife and I were married, we were gifted two first-class, around-the-world plane tickets. We were living it up until it came to our expenditures; I'll never forget driving a 5-year-old manual Fiat Panda from Rome to Geneva.
One travel tip you cannot live without: Choose one airline alliance and one hotel alliance. Book all your travel through both in order to maximize status and points for future "free" travels.
Best advice for business travelers: Always pack a change of clothes in your carry-on; lost luggage can happen to anyone!
About Reilly Financial Advisors
What services does Reilly Financial Advisors offer?
RFA offers wealth building for those still accumulating their investment portfolios; wealth management for those who amassed their savings and have specific needs associated with their wealth; and wealth legacy for those who accumulated a significant amount of wealth and face unique wealth transition needs. We also provide corporate retirement services with tailored solutions for plan sponsors and participants.
Tell our readers about the history of RFA.
While RFA was established with the SEC in 1999, our family has been in the financial services business since the 1970s. Friends of my parents accepted jobs teaching in Saudi Arabia and returned in the 1970s with money to invest for the first time in their lives. They knew my father helped people invest their hard-earned dollars, and they asked him for assistance. Once he helped them, they informed him there were many more Americans like them, living and working in Saudi Arabia, with the ability to invest their money. So in 1975 my parents purchased two round-trip plane tickets to the faraway land of Saudi Arabia. And the rest, as they say, is history.
As a frequent traveler yourself, what are some of your travel tips and favorites?
Before your feet touch the ground, make sure you have two more trips in the books.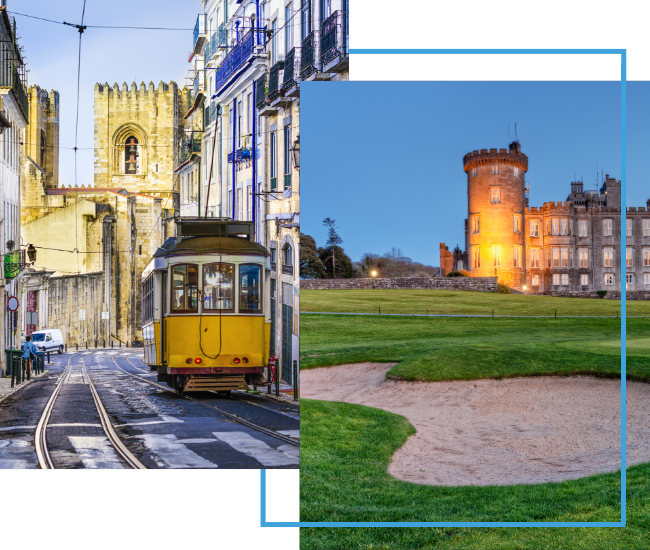 FX Excursions
FX Excursions offers the chance for once-in-a-lifetime experiences in destinations around the world.
Explore Excursions
Less than five years ago the world's first hybrid cruise ship, Hurtigruten Expeditions' MS Roald Amundsen, set sail for Antarctica in November 2019 with 450 passengers. The battery-hybrid-powered ship, named for the first man to cross the continent and reach the South Pole, was built specifically for voyages in polar waters. Its battery-hybrid power reduces the ship's consumption and CO2 emissions by 20 percent compared to equally sized ships.
Sponsored Content
United Airlines is in the midst of a major initiative to modernize its fleet over the next several years. After first announcing the plan in 2021, planes fitted with United's signature interior are finally beginning to appear across the airline's narrowbody fleet of Boeing and Airbus planes. United flyers are sure to notice these enhancements from the moment they step on board: Each new or updated plane sports remodeled seats, seatback entertainment screens for everyone, Bluetooth connectivity and more, all adding up to a better experience on every journey.
A few months ago, I flew Polaris business class on a United flight from Dulles (IAD) to Paris (CDG). It was only when I got to my hotel in Paris I realized that I didn't have my iPad or its bag or accessories. Since I had been working on it in the restaurant in the Polaris lounge and then went directly to the gate, I knew I either left it propped up on my table when I packed up or in my business-class seat. But what was the best method to alert the airline about my careless mishap and (hopefully) retrieve it? With spotty data and WiFi, searching for information on my phone was frustrating and slow. Here's what I learned from the anxiety-inducing experience (and unexpected ending) about what to do if you leave something behind on your flight: