On the cusp of September, Florida faces its first hurricane. Hurricane Idalia made landfall on Florida's west coast early Wednesday, Aug. 30, as a Category 3, then traveled northwest, passing through northern Florida. As of press time, the storm weakened to a Category 1 through Georgia, expecting to hit South Carolina tonight.
A hurricane warning was issued along miles of Florida's coastline, with life-threatening storm surges possible along portions of the Florida Gulf Coast. In response, cruise lines, airports and theme parks announced changes to prepare for the storm. Tampa International Airport closed early Tuesday and will remain closed until after the storm passes and crew can assess the damage. As of press time, the airport intends to open the morning of Aug. 31.
Currently, other Florida airports in the line of the storm, including Jacksonville International Airport, Orlando International Airport, Miami International Airport and Southwest Florida International Airport, have not announced any closures, but certain airlines at these airports have ceased operations for Aug. 30. American Airlines suspended all operations at airports in Tampa, Sarasota and Tallahassee for Aug. 30, too.
On Aug. 30 morning, the FAA reported 900 flights had already been cancelled due to the storm, with another 2,000 delayed.
Several airlines offer travel waivers for passengers booked to fly to parts of Florida, Georgia, South Carolina and North Carolina, including Delta Air Lines, United Airlines, American Airlines, Southwest Airlines, JetBlue, Spirit Airlines, Frontier Airlines and Allegiant. Check each airline's official website for waiver policies and the latest flight updates.
Cruise lines also responded to the storm. Celebrity Cruises altered its six-day trip from Fort Lauderdale by stopping in Falmouth instead of Grand Cayman. MSC Cruises will switch MSC Meraviglia's stops in Miami and Nassau to different days to avoid the storm. Other cruise lines altering itineraries include Carnival Cruise Line, Royal Caribbean International, Virgin Voyages and Disney Cruise Line.
Travelers planning to venture to any of central Florida's major theme parks should monitor official theme park websites. Universal Orlando Resort continues to operate as usual. The theme park's severe weather policy offers penalty-free rebooking and cancellations for vacation packages, hotel stays and tickets booked directly through Universal. You can stay up to date here.
Walt Disney World continues operating under normal conditions but waived change and cancellation fees Aug. 28–Sept. 4. Florida residents evacuating the storm and first responders assisting with evacuation are eligible for a 50 percent discount on new bookings Aug. 29–31.
The storm comes a little less than a year after Tropical Storm Nicole hit southwest Florida in November 2022 and Hurricane Ian hit the same region just one month prior. 
Were you affected by Hurricane Idalia? Has this storm affected your travels? Do you think Florida will have more hurricanes and tropical storms this season? Tell us your thoughts. Email us at [email protected]. Please include your full name and location.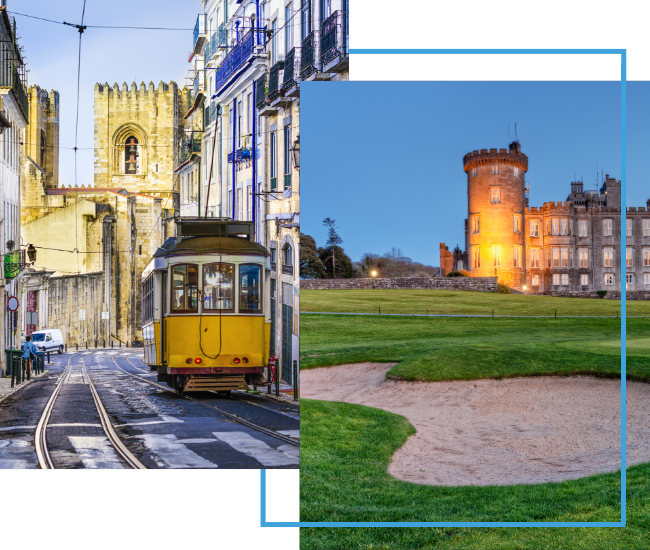 FX Excursions
FX Excursions offers the chance for once-in-a-lifetime experiences in destinations around the world.
Explore Excursions
More than 22 million visitors pour into Bangkok each year, adding to the roughly 11 million residents of the Thai capital famous for its bustling streets. Packed with food carts, markets and cultural spectacles, life in Bangkok is unusually defined by its vibrant street scene, both day and night. That means you don't necessarily need a solid plan when heading out on any given evening.
Sponsored Content
Embracing a life well lived often means embracing a life well-traveled. Every journey becomes a canvas for experiences that shape our lives and at the heart of every adventure lies the indispensable companion: quality luggage.
As first-time restaurateurs, but with plenty of hospitality-related experience, Ria and Kevol (Kev) Graham were not entirely comfortable opening their first restaurant in the Brooklyn neighborhood of Williamsburg, where several upscale restaurants and 5-star hotel dining is just a block away. And to make matters worse, they opened in July 2020, when New York City was in the middle of the COVID-19 pandemic.