Name: Fabio Lazzerini
Title: Chief business officer
Company, city: Alitalia; Rome, Italy
Number of employees: 12,000
Recent project: Re-launching Alitalia and coming out of the tough times
First job: I worked in the State Department for nine years.
Little-known fact about you: I grew up in the mountains surrounding Lake Como, and my dream career is to start a business in the wine industry.
YOUR BUSINESS
What innovations/initiatives do you foresee in the industry over the next years? The beauty of this industry is it is global and always on the move. The industry will see more and more digitization, which benefits both the airlines and customers. Sustainability is also a focus, and experimentation with biofuel. I think more joint ventures will lead to better relationships between airlines.
Best career advice you've received: The most important parameter in this industry is the people and employee satisfaction. Satisfied employees lead to happy customers. I've been lucky to work with great peers.
What advice would you give someone starting out in the field? Be brave, and be ready to change often. Discuss everything and don't take anything for granted. Change can be for the good.
AS A TRAVELER
Favorite travel memory or story: With all the travel for work, you rarely get time to actually enjoy a trip. My family loves British Columbia, the wildlife, immense spaces, and views. All you need is the chance to share memories.
One travel tip you cannot live without Speak a lot with the people, as people make the place. It's more than looking at a place, it's about the experiences.
Best advice for business travelers: When you visit for business, your daytime is scheduled. But that doesn't mean there isn't something worth visiting at night; many cities are more pleasant to see at night.
ABOUT YOUR BRAND
Alitalia recently launched service from Washington, D.C. Tell us more about the new route and expansion in the United States. We don't launch many long-haul routes, so the Washing- ton, D.C., route is important. It was one of the best launches I've seen in my career; there's been a new Alitalia over the past 18 months. Our new strategy focuses on the corporate traveler, but D.C. is also an emerging tourist destination for Europeans. We've served the United States, our largest and most important foreign market, for 70-plus years, and it's a great partnership we look forward to further expanding.
What can premium travelers expect from Alitalia, and its Magnifica business class? Magnifica offers the best of Italian style. We serve Italian food modernized and a variety of wine. Our lie-flat seats and in-flight entertainment are tops, and our new lounge in Rome debuted a year ago. We also offer timeliness as the most punctual airline in the world, important for corporate travelers.
Alitalia offers unmatched connectivity to Italy, and beyond. What does your partnership with Delta, KLM and Air France offer travelers? This is more than a strategic partnership; it's the best way to connect one side of the Atlantic to the other. We offer seamless connectivity. We share the same values as our partner airlines, and continually find ways to make the journey the best it can be.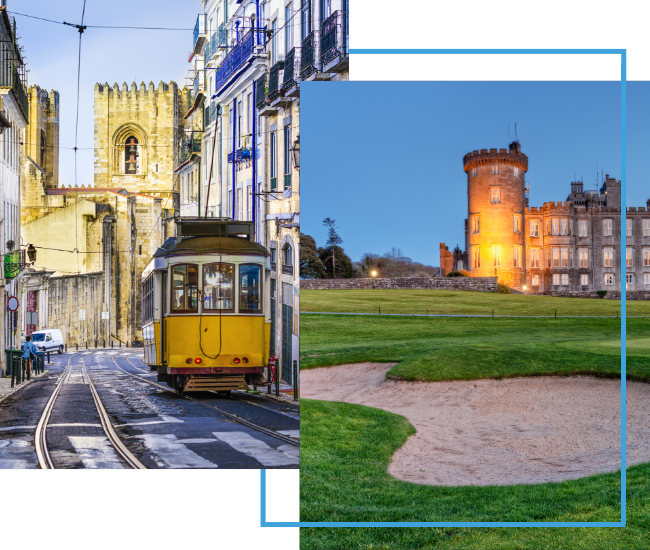 FX Excursions
FX Excursions offers the chance for once-in-a-lifetime experiences in destinations around the world.
Explore Excursions
There is something magical about sipping a glass of local wine while watching the sun slip into the Aegean Sea as the afterglow tinges traditional, white-washed Cycladic houses with glorious shades of rose, purple and gold. Ancient Greeks believed Helios, the Sun God, caused sunsets by driving his fiery chariot into the sea. Standing at water's edge in Mykonos, watching the sky slowly turn from purple to inky black, you almost believe it.
Sponsored Content
United Airlines is in the midst of a major initiative to modernize its fleet over the next several years. After first announcing the plan in 2021, planes fitted with United's signature interior are finally beginning to appear across the airline's narrowbody fleet of Boeing and Airbus planes. United flyers are sure to notice these enhancements from the moment they step on board: Each new or updated plane sports remodeled seats, seatback entertainment screens for everyone, Bluetooth connectivity and more, all adding up to a better experience on every journey.
The prospect of a post-visit treasure hunting session inside the shops of landmark museums such as the Louvre in Paris, the Uffizi Gallery in Florence and The British Museum in London can be irresistible. However, some of Europe's smaller and more unusual museums boast retail spaces with a surprising "wow" factor, often as well-curated as the galleries.