Eurostar announced the roll-out at London's St Pancras Station of SmartCheck, a contact-less, fast-track facial biometric check-in system supplied by iProov, a global provider of biometric solutions.
With SmartCheck, passengers go through only one passport check instead of two. SmartCheck enables Eurostar's Business Premier and Carte Blanche passengers to save time and avoid lines for ticket and U.K. border exit checks by Eurostar staff in the station by securely enrolling their ticket, passport and face before they travel, using mobile devices whenever convenient. The result is a contactless, ticketless and secure travel experience enhancing the overall passenger journey.
Customers booked in Business Premier or Carte Blanche holders who would like to use SmartCheck opt in and download the SmartCheck iProov.me app from the Apple App Store or Google Play to their smartphone. Before travel, use the app to scan your identity documentation and verify your face alongside your tickets using a mobile device.
The new system then enables Eurostar passengers to expedite pre-boarding processes at the station by proceeding through a dedicated SmartCheck corridor with its walk-past facial biometric checkpoint.
This fast, contact-less route replaces the existing processes of check-in at gates and automates the current manual U.K. exit check carried out by Eurostar staff. Just baggage inspection and one passport check through French border control remain.
The roll-out, which became effective this summer, follows a successful trial of the new system from December 2021 to April 2022, during which iProov worked with its partner Entrust to create the pilot program that met Eurostar's needs. The SmartCheck solution incorporates iProov's Biometric Solution Suite with Biometric checkpoint, together with Entrust's Identity Verification as a Service technology for identity orchestration and digital travel credential management.
"Providing a seamless station experience to our customers is a priority for Eurostar," said Gwendoline Cazenave, CEO, Eurostar Group. "We continue looking for solutions to increase capacity in stations and simplify passenger flows. SmartCheck in St Pancras International station is a solution for a faster and seamless check-in experience. By introducing SmartCheck, we become the first rail travel operator to adopt biometric face verification. This innovation will enhance our customer departure journey, which is crucial to provide Eurostar's unique travel experience."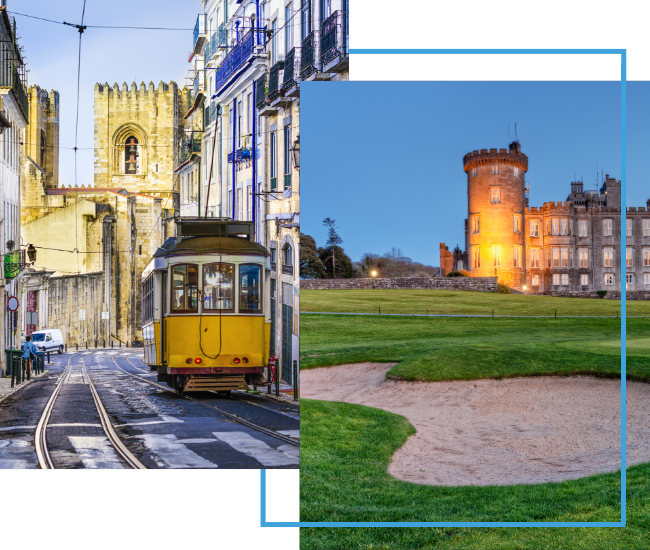 FX Excursions
FX Excursions offers the chance for once-in-a-lifetime experiences in destinations around the world.
Explore Excursions
It's time to start dreaming of your next trip. Here's some destination inspiration for you. Take a visual journey through these U.S. Christmas markets with us.
Sponsored Content
The Saronic or Argo Saronic Islands of Greece call travelers to explore its seven small islands and islets brimming with history, natural sites and more. With most easily accessible by boat, the islands' proximity to ports of Athens make the Saronic Islands an ideal destination for those preferring shorter boat rides. In fact, trips from Athens ports to the islands take only between 10 minutes and two hours, depending on the island you choose, making them perfect for day or weekend trips. From Piraeus port, you can access Hydra, Spetses, Aegina and Poros directly. Come explore these stunning islands with us and find the inspiration to plan your next trip to these islands. Hydra Hydra town curves around a slope overlooking the Argosaronic Gulf like an amphitheater and is considered one of the most romantic destinations in Greece. Most unique to the island is its lack of vehicles. People on the island get around on mules and donkeys as well as water taxis, making for a peaceful and laid-back day. Hydra lies a two-hour ferry ride from Piraeus port in Athens.
As another phenomenal year of travel comes to an end, it's time, as always, for Global Traveler to celebrate and award those who do it best as we announce the 2023 winners of the GT Tested Reader Survey awards. But that's not the only cause for celebration here: We've hit another major milestone, as this marks our 20th year honoring the best of the best inn world of travel!