Since opening in 1918, Barcelona's 5-Star Majestic Hotel & Spa has played a symbolic role in Barcelona's architecture, society and lifestyle, hosting notable guests such as writer Ernest Hemingway and Spanish poet Antonio Machado.
"As one of Barcelona's most iconic hotels with over 100 years of history, we feel it is our duty to showcase the very best of the city, while offering our guests experiences beyond their imaginations," said Pascal Billard, general manager, Majestic Hotel & Spa Barcelona. "From Michelin-star cuisine to a 1,000-piece art collection including works by artists such as Antoni Tàpies and Josep Guinovart, we remain committed to playing an emblematic role in Barcelona's lifestyle. Majestic experiences takes [sic] guests from the hotel to the city, embodying in unforgettable indulgences and a deeper understanding of where the magic lies."
The property has a total of 271 elegant rooms, varying from deluxe to executive categories, including 45 suites providing impressive views of Barcelona. The one-of-a-kind Majestic Royal Penthouse features an outdoor Jacuzzi and two terraces overlooking Paseo de Gracias, as well as Sagrada Familia.
Majestic Hotel's rooftop restaurant and bar, La Dolce Vitae, is the hotel's crown jewel. Surrounding the plunge pool, this rooftop has become one of Europe's best, with views of the city's remarkable landmarks, including the popular Sagrada Familia, Casa Batlló and Agbar Tower. Summer à la carte menus come with a selection of traditional Spanish and Mediterranean dishes. Guests can enjoy several dessert options while overlooking the city's skyline, including the popular Ferrero Rocher.
After a long day of exploring the city, guests often stop at Majestic's top-floor spa. In collaboration with Natura Bissé (named World's Best Spa Brand in 2020) the spa menu includes a hydrotherapy experience, signature treatments and personalized massages, bringing together the therapeutic benefits of natural, stimulating and detoxifying products and equipment.
Michelin-star gastronomy is offered on the first floor of the hotel. Under the direction of Michelin-star Chef Nandu Jubany, Restaurant SOLC, the new gastronomic locale at the hotel, receives its raw ingredients from its own kitchen garden in Maresme, and its meat and fish from local producers. Immediacy, freshness, origin and respect are the concepts linked to the hotel's new culinary initiative. This is why SOLC has its own property in the Maresme area (a few miles from the restaurant and just a few feet from the Mediterranean Sea). Restaurant SOLC was designed as a tribute to the local produce used in Catalonian cuisine throughout history, offering local, seasonal and Mediterranean dishes prepared with the finest quality ingredients.
The Majestic Royal Penthouse is Barcelona's largest penthouse with panoramic views of both the renowned Paseo de Gracia and Sagrada Familia. The Majestic was honored with the 20th annual Prix Villégiature's Best Hotel Suite in the World award in 2022. This lavish, 5,000-square-foot suite features a dining room, living room, three bedrooms and two spacious terraces complete with whirlpools. The Majestic Royal Penthouse includes a fully stocked Maxibar tailored to guests' preferences, including gourmet snacks, butler and chauffer services during the entire stay, and a total of eight high-end Bang & Olufsen televisions throughout the entire suite.
Live the exclusive Barcelona lifestyle, courtesy of The Majestic Experiences. The Majestic Hotel & Spa launched a number of exclusive adventures for guests to experience the city as never before. The hotel provides guests with imaginative and customizable programs to best discover the city. The Majestic Experiences require an additional charge and prices vary per season; they can be booked and customized with the help of the property's concierge.
Some of the experiences include Fisherman's Market; The Chocolate Trail; Speed and Adrenaline (guests select a vehicle from among several luxury cars, such as Lamborghini, Ferrari or Porsche, and then are chauffeured through the city before arriving at a professional racetrack, where guests drive one of the vehicles on the track); Navigation and Enology (after boarding a sailboat, guests sail in the Mediterranean before arriving at Alta Alella wineries, ending with a meal with a private chef); Made in Barcelona; and Eat well, Feel well.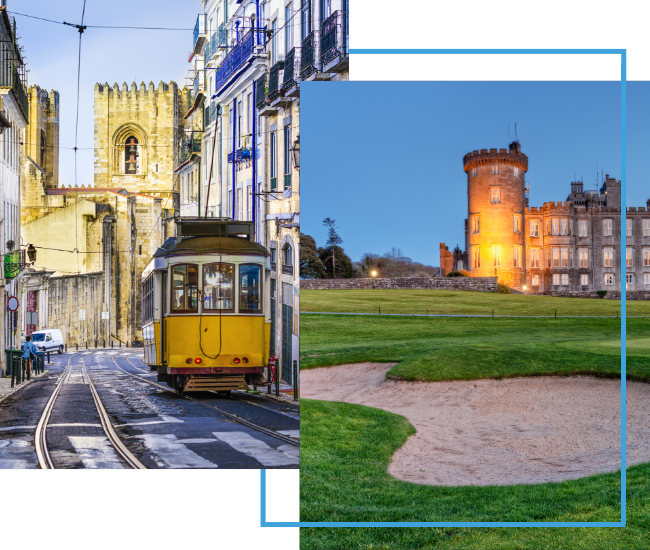 FX Excursions
FX Excursions offers the chance for once-in-a-lifetime experiences in destinations around the world.
Explore Excursions
Corsica with steep, gray cliffs overlooking the Mediterranean and sandy beaches attracting summer visitors, is a French-governed island sometimes confused with Sardinia and Sicily, Italian islands to the south. Fortunately, all three islands share the same love for good wine, food and sun-splashed beaches.
Sponsored Content
Experience the life-changing destination of Greece by exploring its island gems in the Ionian Sea. Scattered off the western coastline of Central Greece, to the south of Peloponnese, the Ionian Islands are an island group comprising large and small islands.
As a peripatetic traveler, I am always trying to balance the pleasures of dining well with a life-long challenge to control my weight. It's not always easy, because I consider tasting typical, authentic regional dishes among the highlights of most journeys, and those foods are rarely known for "healthful" rankings! So, I started staying at spas way back in the 1980s — before they were ubiquitous — because meals were assured to be pure, clean and wholesome.