Meeting planners looking for a more environmentally conscious destination for their next event need look no further: Barcelona is it. Fira de Barcelona, one of Europe's most important trade event organizations, commits to making events greener at facilities like CCIB, the Barcelona International Convention Center. By looking to local wind and solar sources, among other natural processes, Barcelona makes a significant impact by leaving smaller carbon footprints in the future by using zero-mile, or entirely local, energy.
The trade organization has already been fueled by 100 percent renewable energy since 2020. Its Gran Via Fira de Barcelona venue boasts an enormous rooftop photovoltaic plant with 25,947 panels covering 1.4 million square feet, generating 5.86 GWh of electricity per year. As one of the world's largest rooftop solar projects, it saves 2,200 tons of carbon emissions annually, the equivalent of burning more than 2 million pounds of coal. Fira boasts a variety of eco-friendly practices creating actual results: Fira promotes a circular economy, with donation programs for products and unused foods firmly in place; it prioritizes reducing waste first and recycling any waste generated during its events; and Fira collaborates with exhibitors at events to cut down on emissions and waste by providing alternatives to traditional stands.
The city's startup scene is growing, and foreign businesses are bringing this potential to life. Swedish nonprofit Norrsken Foundation, for example, plans to open a hub in the city, looking to house 800 entrepreneurs. It is all part of Barcelona's growing startup scene gaining global attention, and tech meeting planners are tapping into it.
According to American Express Global Business Travel, small and simple meetings have increased by 25 percent. In their 2023 Global Meetings and Events Forecast, they stress the need for employees to gather like never before, and finding innovative spaces to do that is key. Having coworking and tech startup spaces to foster these smaller meetings is crucial when the convention center is just too big; planning a tech event in a space fostering innovation is a no-brainer for event organizers.
Barcelona already caters to planners looking to connect with the local tech scene and to hold events in a tech-friendly environment. Tech Barcelona is a prominent innovation hub with multiuse conference spaces, perfect for such gatherings. Meanwhile, the city works to revive a part of town with its 22@ Barcelona Innovation District, an entire neighborhood designed to achieve something similar to Silicon Valley by welcoming innovative businesses in one concentrated area.
Barcelona is a global epicenter of meetings for the health and medical field, hosting several Medical events at Barcelona International Convention Center throughout the year, including a recent symposium in October 2022 to bolster international cancer research. Looking ahead, Reuters' Pharma 2023 will fill CCBI next April. Barcelona boasts more than 1,200 companies and more than 900 research and innovation bodies in the health sciences.
Big-name global health and biotech companies call the Catalonia region home, including Boehringer Ingelheim, AstraZeneca, Sanofi, Novartis and Roche. The Barcelona Health Booster accelerator promotes health-related start-ups launched by the Barcelona City Council alongside Barcelona Science Park, Barcelona Activa and Biocat.
Barcelona is the capital of Catalonia, Europe's densest pharmaceutical environment and home to major Spanish pharmaceutical companies like Almirall, Esteve, Ferrer, Grífols and Uriach.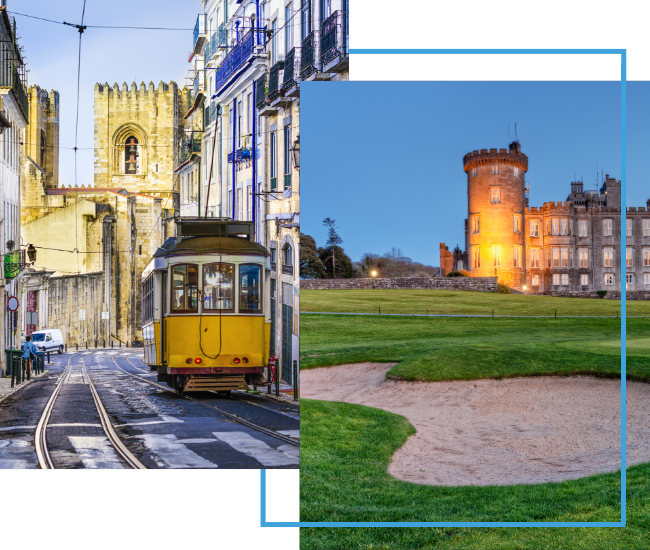 FX Excursions
FX Excursions offers the chance for once-in-a-lifetime experiences in destinations around the world.
Explore Excursions
As a peripatetic traveler, I am always trying to balance the pleasures of dining well with a life-long challenge to control my weight. It's not always easy, because I consider tasting typical, authentic regional dishes among the highlights of most journeys, and those foods are rarely known for "healthful" rankings! So, I started staying at spas way back in the 1980s — before they were ubiquitous — because meals were assured to be pure, clean and wholesome.
Sponsored Content
IHG Hotels & Resorts is thrilled to announce the launch of a new mobile product feature for members: IHG Wi-Fi Auto Connect. This feature is now available exclusively in the IHG One Rewards mobile app for both iOS and Android users and will automatically connect IHG One Rewards members to WiFi upon arrival at more than 5,000 IHG hotels worldwide — no separate passwords or log-ins needed. This is in addition to the exciting benefits of being an IHG Business Edge member. IHG Business Edge provides small- and medium-sized businesses access to a user-friendly portal that displays comprehensive spending and savings data while providing the convenience of direct booking with a guaranteed discount.
Flying to the paradise of Turks & Caicos has never been easier thanks to many new, non-stop flights across three airlines to the destination. Southwest Airlines, Delta Air Lines and Virgin Atlantic Airways all announced new flights, allowing travelers to visit this dreamy destination.