THE BASICS
Name: Ellison "Tommy" Thompson
Title: Chief executive officer Company, city: St. Kitts Tourism Authority, St. Kitts
First job: Messenger
Where to next: ThailandA LITTLE BIT MORE
What actor or actress would play
you in a movie of your life? Mr. Boris Kodjoe would play me as we have some similarities like our smile, and he is good- looking enough to play me!
What would you be doing professionally if you weren't in your current industry?
I would definitely be an airline pilot as I would love the opportunity to see the world.
What is your favorite book, movie or television show?
Anything written by Henry Patterson, better known by his pen name, Jack Higgins
What historical figure, dead or alive, would you love to have dinner with?
I'd love to have dinner with the iconic Ms. Mia Mottley, prime minister of Barbados, as there are numerous conversations in which I would love to engage her.
THE BUSINESS
What is your most recent project, and what was the inspiration behind it?
The St. Kitts Tourism Authority recently had its new branding and photo shoot, which helps to elevate the profile of St. Kitts as the premier Caribbean destination.
What is your favorite aspect of the job?
Strategizing with my team members on marketing and product initiatives
What's the biggest business risk you've ever taken?
I would say negotiating to bring Virgin Atlantic to a previous destination
Who is someone you admire professionally in the travel industry?
Mr. Arnold Donald, former CEO, Carnival Corp.; and Mr. Gordon "Butch" Stewart (deceased), founder, owner and chairman, Sandals Resorts, Beaches Resorts
AS A TRAVELER
Tell us about a travel nightmare: I was coming from Edmonton, Canada, going to Toronto so I could get the red-eye flight to Nassau, when there was a snowstorm, so we were stuck on the plane. The crew eventually ran out of hours, so all passengers had to disembark the flight as there were some heating issues. Air Canada wanted to rebook me for the same flight the next night, but I wasn't going to do that. There was a midafternoon flight the next day, so I took that, and 48 hours later I got home. I was so happy to finally be home.
Share a comical travel experience: I was in Morocco getting a Turkish bath and didn't know the service provider was female. I was in my birthday suit when she came in … what can you do at that point but laugh it off?
What is your preferred method of travel — planes, trains, automobiles, cruise ships — and why? My preferred method would have to be via plane — definitely first class. It's the fastest way to travel, plus while I'm on the plane I get to make believe I'm the pilot.
What has been the best example of customer service you've experienced during your travels? My best experience took place on Cat Island, Bahamas. I was out for a jog and a swim, and when I returned to my villa, I found a bucket of water at the steps for me to wash the sand off my feet. That was an excellent touch and one of my best customer service experiences while traveling.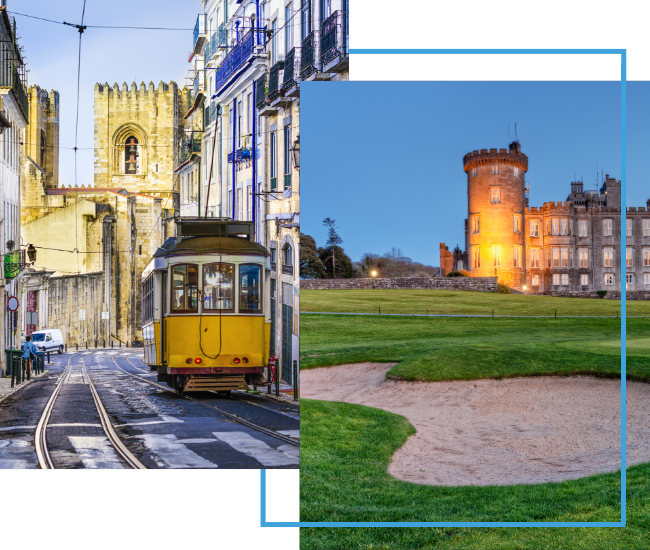 FX Excursions
FX Excursions offers the chance for once-in-a-lifetime experiences in destinations around the world.
Explore Excursions
There may not be snow in Los Angeles this season, but Waldorf Astoria Beverly Hills is certainly full of the holiday spirit, with Christmas, Hanukkah and New Year's events happening in the hotel's gorgeous event spaces.
Sponsored Content
Many small- and medium-sized businesses face time and budget constraints when organizing corporate hotel travel for employees. To address this problem, IHG® Business Edge emerged as a cost-free business travel solution for small- to medium-sized enterprises, offering travel managers exclusive access to enticing perks, handpicked educational resources and comprehensive company travel metrics. IHG Business Edge connects our loyal customers to our portfolio of 5,800 hotels and resorts across 18 brands in more than 100 countries.
Looking for fun things to stuff into the toe of a few holiday stockings? Here are some great choices: