The first resort in the Bahamas designed with sustainability and eco-awareness in mind has been announced for development.
As the Bahamas' first-ever eco-engineered luxury destination, Port St. George on Long Island will feature a number of activities for adventure and luxury travelers alike.
The development is underway from Star Resort Group Inc. The resort will be designed with indefinite sustainability in mind and will operate entirely off the existing power grid, relying upon solar panels and batteries. An organic hydroponics farm will provide fresh fruit and vegetables. Food waste will be composted to reduce the amount of waste produced overall. Rainwater will be collected, and seawater will be converted into drinkable water.
The resort will span more than 800 acres of Long Island and will feature a 5-star hotel and spa, in addition to 515 residences, a protected harbor and multiple food and drink options.
"Port St. George will serve as a vibrant oasis from which to explore the untouched wonders of Long Island," said Duane Gerenser, president, Star Resort Group Inc. "The sustainable development will create an environment that is inclusive of the Bahamian people and local culture, an uncommon effort among many secluded luxury resorts."
In addition to being a future-proofed luxury destination designed for sustainability, the resort will include an 18-hole golf course; six tennis courts; a number of places for watersports, including fishing, snorkeling and more; a swimming complex; and athletic fields.
Construction on the resort is expected to span five years and cost $500 million.
Could you see yourself purchasing real estate or visiting Port St. George once construction is complete? Tell us. Email us at [email protected]. Please include your full name and location.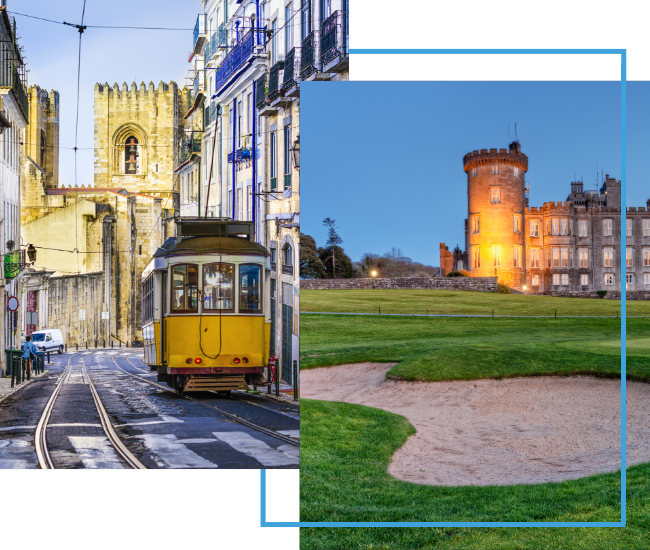 FX Excursions
FX Excursions offers the chance for once-in-a-lifetime experiences in destinations around the world.
Explore Excursions
There's no doubt the northern lights are awe-inspiring and spectacular. Unfortunately, they're also fickle and fleeting, and despite your best-laid plans of checking this item off your bucket list, sometimes Mother Nature's luminescent show just doesn't cooperate. But one cruise line has a new fail-safe in place.
Sponsored Content
The Global Business Travel Association (GBTA) believes business travel is a fundamental force for good and brings the industry together to connect, innovate and set new standards. With members from across the globe, GBTA engages the many voices of business travel to build a collective future, providing a platform for buyers and suppliers to come together, connect with peers, grow their network and shape the future of the industry.
Think you need a degree in sailing to enjoy a yachting holiday? Dream Yacht Worldwide, a leader in yacht charters, wants you to relax and enjoy the journey. Newly expanded to include the British Virgin Islands, Martinique, Tahiti and the Seychelles, the "Easy Crewed" offered by Dream Yacht Worldwide also include charter options in Greece and Croatia.