Dutch Design Week 2022 is the biggest design event in northern Europe, taking place Oct. 22–30, in the city of Eindhoven. More than 2,600 designers participate in the event, and about 355,000 visitors from Europe and abroad attend. The almost 500 DDW events offer an opportunity for visitors to explore every imaginable design discipline, with a clear emphasis on experiment, innovation and the development of young talent.
Designer Miriam van der Lubbe, who co-founded the original DDW 20 years ago, and the  creative head of DDW22, announced the theme as Get Set. The theme signals a shift in mentality and vibe, from preparation to action. This focus crystallized after several meetings with members from the active and talented Dutch design community.
"DDW wouldn't be DDW without all the designers, studios, universities, academies, locations and partners who organize their own exhibitions every year during the week," said Miriam van der Lubbe. "Spread over nine areas in Eindhoven, visitors will get to know the work of both new and established designers, as well as explore the various neighborhoods of the city."
Some of the locations and exhibitions at DDW include Design Academy Eindhoven Graduation Show, one of the world's most influential exhibitions of work by new designers. This year, it will be located in the Microtuin meeting and event center near Eindhoven train station. The Design Academy Eindhoven is one of the world's leading design schools.
The Van Abbemuseum (Museum for Contemporary Art Eindhoven) presents approximately 50 works from the recently acquired design collection of Lidewij Edelkoort. During DDW, the exhibition Delinking and Relinking can be visited with a DDW wristband. The following exhibitions can be visited for free: Temitayo Ogunbiyi, 1m2 Collective and Feel the Vibe.
Next Nature opens RetroFuture, an exhibition about yesterday's future in Eindhoven's spaceship Evoluon. The Evoluon was built in 1966, commissioned by Philips electronics company. The building's extraordinary shape, which resembles  a UFO spaceship, turned the exhibition into an icon in the city of Eindhoven.
The Solar Biennale opened Sept. 9, in Rotterdam and culminates Oct. 30, at DDW, where The Solar Pavilion will be the closing piece of the Solar Biennale. Designed by V8 Architects and Marjan van Aubel Studio, you will definitely experience the power of the sun.
World Design Embassies, a Dutch Design Foundation program, uses eight embassies (not what you think it means) to explore the role of design in the development of solutions for complex social challenges, such as climate change, the energy transition, an aging population, the housing shortage and more.
During DDW 35, Design Rides drive through Eindhoven. These are mini cars to bring visitors to and from any DDW location. All Design Rides carry a special design object on their roof, designed by DDW participants. The Design Rides and the rooftop objects are visible throughout the city for nine days.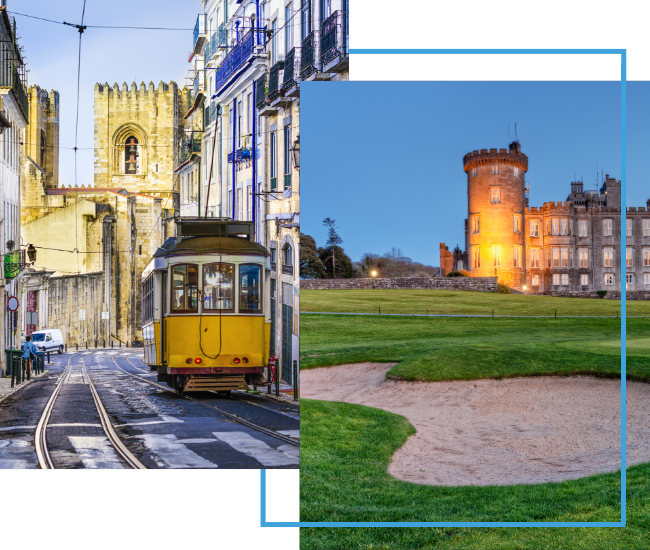 FX Excursions
FX Excursions offers the chance for once-in-a-lifetime experiences in destinations around the world.
Explore Excursions
More than 22 million visitors pour into Bangkok each year, adding to the roughly 11 million residents of the Thai capital famous for its bustling streets. Packed with food carts, markets and cultural spectacles, life in Bangkok is unusually defined by its vibrant street scene, both day and night. That means you don't necessarily need a solid plan when heading out on any given evening.
Sponsored Content
Many small- and medium-sized businesses face time and budget constraints when organizing corporate hotel travel for employees. To address this problem, IHG® Business Edge emerged as a cost-free business travel solution for small- to medium-sized enterprises, offering travel managers exclusive access to enticing perks, handpicked educational resources and comprehensive company travel metrics. IHG Business Edge connects our loyal customers to our portfolio of 5,800 hotels and resorts across 18 brands in more than 100 countries.
As another phenomenal year of travel comes to an end, it's time, as always, for Global Traveler to celebrate and award those who do it best as we announce the 2023 winners of the GT Tested Reader Survey awards. But that's not the only cause for celebration here: We've hit another major milestone, as this marks our 20th year honoring the best of the best inn world of travel!