HERE'S SORT OF A FUN FACT: In Europe, travelers refer to medical trips for dental work outside of their home country as "dental holidays." While it might seem a stretch to equate a trip involving needles and drills to a relaxing getaway, the savings to American travelers having expensive dental work performed outside the United States might make those details seem a little less distressing.
Travelers aren't necessarily packing their bags and heading to foreign clinics for standard work such as fillings or root canals, though. Data shows the most popular procedures are veneers and dental implants, followed by other work such as bridges and dentures.
According to Maria D. Georga, international medical travel specialist and regional manager, International Medical Travel Journal, dental surgery currently ranks as the third- most popular category of medical tourism.
"The 'Medical Travel and Tourism Global Market Report' shows that dentistry is among the most popular categories for which medical travelers are leaving their [own] countries," said Georga. She adds the primary destination for dentistry links directly to which part of the planet patients travel from. Americans tend to travel to Mexico or to South American countries for dental work. For those based in Europe, the leading destination remains Budapest, Hungary, followed by locations within Turkey, Slovenia and Poland.
The dental services market is expected to experience significant expansion before 2023. Contributing factors to projected growth include an increase in the global geriatric population and a rapid, worldwide escalation in diabetes, a condition that can worsen the frequency and severity of gum disease and destabilize the bones vital to anchoring teeth.
While medical insurance in the United States is regulated, dental insurance is not. And though the medical community has long recognized the condition of gums and teeth — including their alignment — can be an indicator of broader health issues ranging from headaches and kidney disease to heart health, American medical insurance rarely offers coverage for dental care.
Yearly benefit restrictions in most dental insurance plans do not offer coverage for more expensive procedures, prompting many Americans to seek solutions abroad that can be combined with travel. During downtime between implant procedures, patient-travelers might take in the historic sites in Budapest or bask beneath the sun in Mexico or South America.
Recent commentary in The American Journal of Medicine references this lack of insurance coverage as a driving factor in the decision to go abroad, particularly for older Americans additionally disadvantaged by the lack of dental coverage offered by Medicare. Unless this changes, dental clinics in other parts of the world will continue to specialize in assisting American and other foreign tourists who seek solutions for dental demands.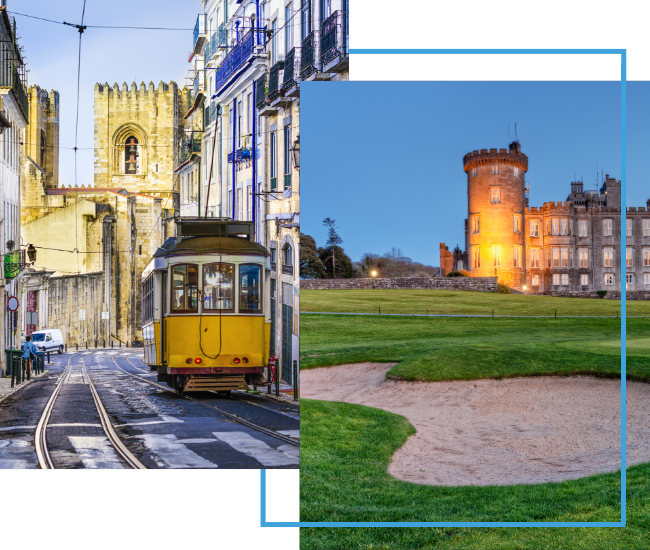 FX Excursions
FX Excursions offers the chance for once-in-a-lifetime experiences in destinations around the world.
Explore Excursions
There is something magical about sipping a glass of local wine while watching the sun slip into the Aegean Sea as the afterglow tinges traditional, white-washed Cycladic houses with glorious shades of rose, purple and gold. Ancient Greeks believed Helios, the Sun God, caused sunsets by driving his fiery chariot into the sea. Standing at water's edge in Mykonos, watching the sky slowly turn from purple to inky black, you almost believe it.
Sponsored Content
In an increasingly digital and interconnected world, the Global Business Travel Association (GBTA) Convention remains an indispensable platform for business travel industry professionals seeking to make the most of the power of face-to-face connections. Taking place August 13–15 in Dallas, the 2023 GBTA Convention provides the unique opportunity for professionals and companies to join visionaries, thought leaders and industry experts for meaningful networking, cutting-edge insights and inspiring innovation.
The prospect of a post-visit treasure hunting session inside the shops of landmark museums such as the Louvre in Paris, the Uffizi Gallery in Florence and The British Museum in London can be irresistible. However, some of Europe's smaller and more unusual museums boast retail spaces with a surprising "wow" factor, often as well-curated as the galleries.